Getting Complete Invoice with the VAT itemized TAX
Learn how to get a complete invoice with the VAT itemized TAX.
As far as an invoice is a payment document, it would be best if you had it correctly filled, including the TAX or VAT number.
You can do it in the Personal Account if you need to add your VAT number. Click on the pencil icon to edit your invoice in the subscription details.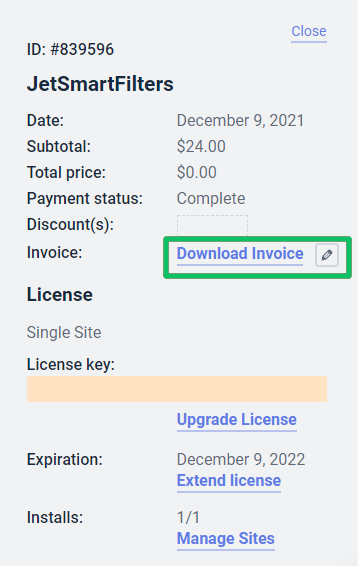 After that, you'll see a form with the VAT Number field where you can add your VAT number and the street addresses, city, state/province, and zip/postal code.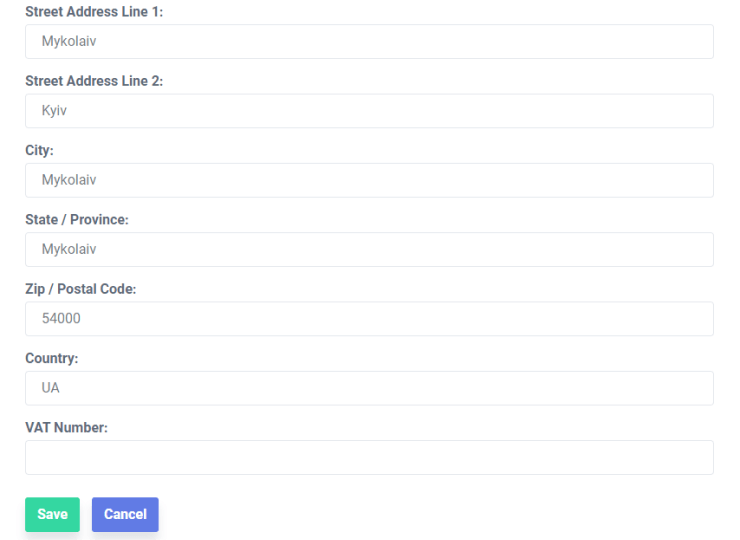 You may need the TAX or VAT number to record your purchased licenses as the work expenses in your accounting documents. To get the complete invoice with the VAT itemized, contact Crocoblock support. But first, we'd like to clarify some legal issues. Since our Head Office is located in the USA, we have a TAX ID: 42-1774657 (or EIN – employer's identification number). This is not a European VAT number. Therefore you can not confirm it on the site of income revenue authority.
That's all about the getting complete invoice with taxes.
Was this article helpful?