The Ajax Search widget of the JetSearch plugin enables not only to perform search results from the search field but also to show the results in accordance with the categories you've set before.
The Ajax Search widget can be added to the header or the footer or it can be shown on a particular page on the site only. However, the most suitable placement on the site for this widget is definitely the header. This section is viewed on the entire site and it is emplaced on the top that guaranteeing that it's viewed.
The Ajax Search widget can be added to any header if the last is created with Elementor, either the Elementor Pro version or Crocoblock addon.
In this tutorial, we will take the widget to pieces on the example of the Crocoblock addon.
Setting up in the WordPress Dashboard
Before compiling settings in the editor you should perform some preliminary actions.
Step 1 – First of all, you need to proceed to WordPress Dashboard. Here on the left panel you should look for Crocoblock > My library directory and click on it.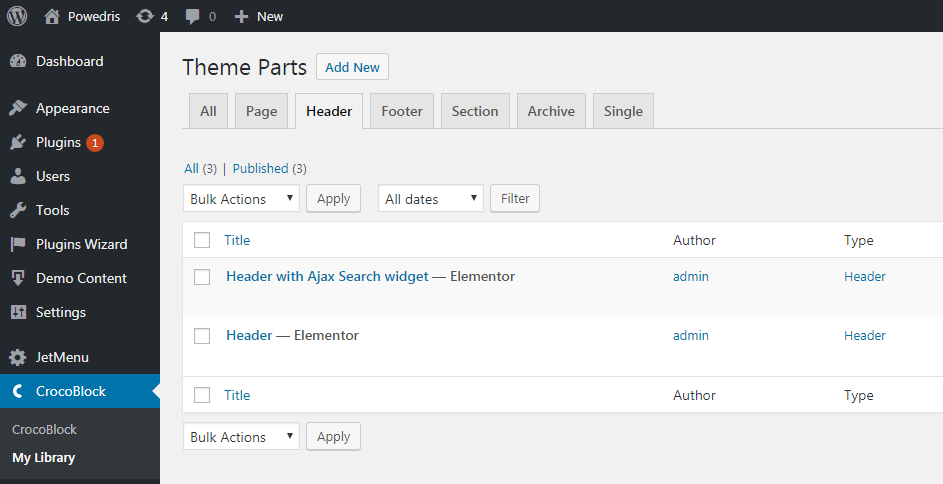 Step 2 – Next, you have to select the Header template and click on the "Edit with Elementor" button.
Setting up in Elementor editor
Now we navigate to the interface of the Elementor editor to look through the settings here and make them responsive.
Step 1 – Search for the Ajax Search widget.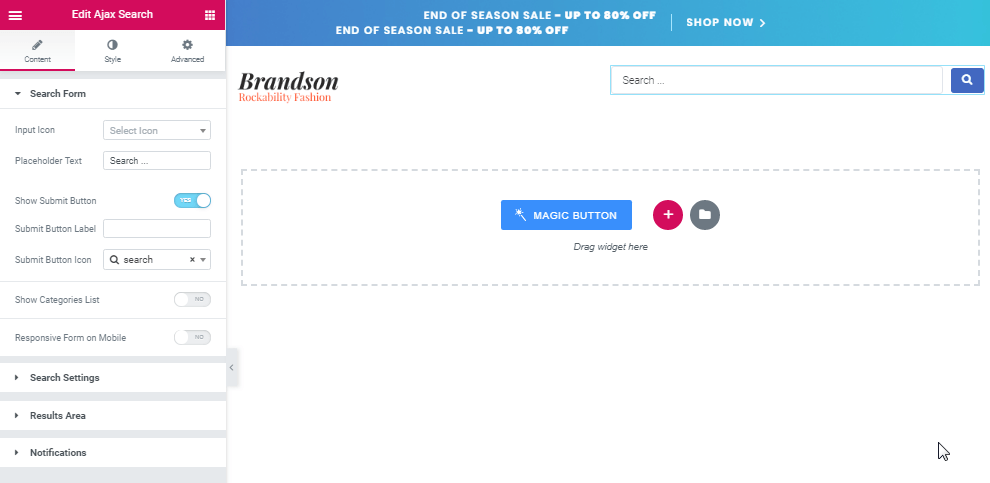 Step 2 – Customize the widget on the strength of your own feeling. To perform the settings you should put up some general options, such as the size, color, etc. Don't forget to use possibilities to the full extent so that it grabs the visitor's attention and complies with the primary purpose of searching the desirable information.
What is more, you can add the customized header with the Ajax Search widget for the selected pages only. For instance, you can do it for the Travelling category where you have a wide range of posts. Such action makes your pages more responsive and useful for customers.
Now the visitors of your site have the opportunity to search for the needed information directly in the header.