JetThemeCore is a handy plugin with lots of incredible widgets. They help enhance any Elementor website with well-designed footers and other elements.
For today, the Crocoblock Team has prepared a step-by-step tutorial on creating structured multifunctional footers. Discover how to add and customize them manually or import ready-made footer templates. Let's dive into the process!
Create a custom footer
Are you looking for a footer that will fully suit your website design? So, you are only a few steps away from a unique custom footer. Below, learn how to create it from scratch!
1 Step — Installation
Make sure that JetThemeCore is already installed on your WordPress. To do so, go to Plugins > Installed Plugins.

Just in case you don't know how to install Crocoblock plugins — watch the Installation Wizard Guide.
2 Step — Add a new footer
Now, click on JetPlugins > Theme Builder. After you'll find yourself on the "Theme Parts" screen, select Footer > Add New.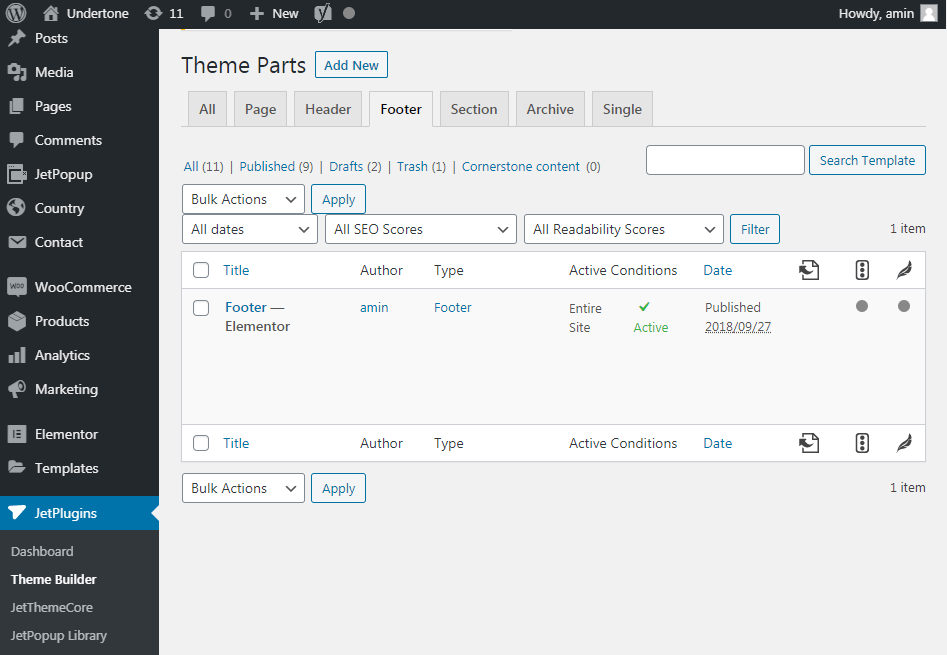 3 Step — Name the footer
Before editing, come up with the title for the footer to recognize it in the Library. Also, choose "Footer" as a template type.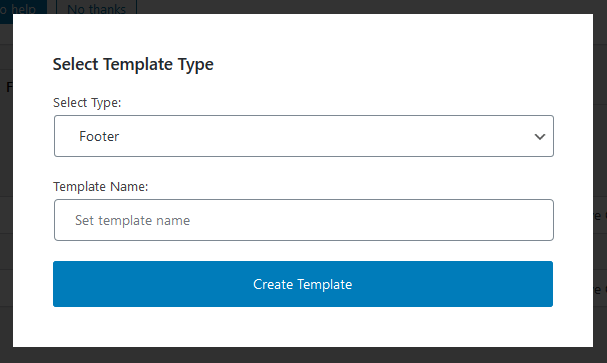 4 Step — Customize your footer
On this step, play with some of the amazing Crocoblock Widgets.
Also, try the next helpful widgets:
"Icon List" — to set the categories or links;
"Social Icons" is useful for people to find you on socials;
"Map" lets you add exact coordinates of a company;
"Weather" — to show the weather.
To find the listed widgets as well as others, use the search box.
Don't forget to save your changes by tapping Publish > Update.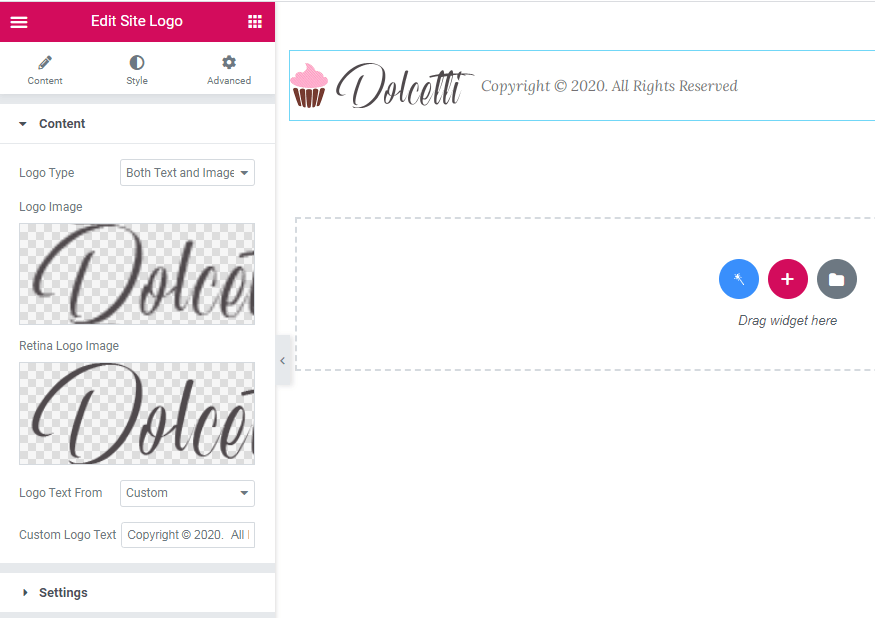 Import a pre-designed footer with the Magic Button
Who said you can't just pick out a ready-made footer template? Luckily, the JetThemeCore plugin embraces a solid collection of such mock-ups. They all are well-designed and easily customizable.
So, to begin with, repeat the first 3 steps. This means you have to create a new footer following JetPlugins > Theme Builder. Then choose Footer > Add New.
5 Step — Import a ready-made footer template
Crocoblock has developed a great number of footer templates for any purpose and business. By clicking on the Magic Button, decide which of them suits your WordPress site the most.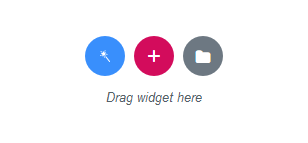 Now, hit "Insert" to continue polishing your footer.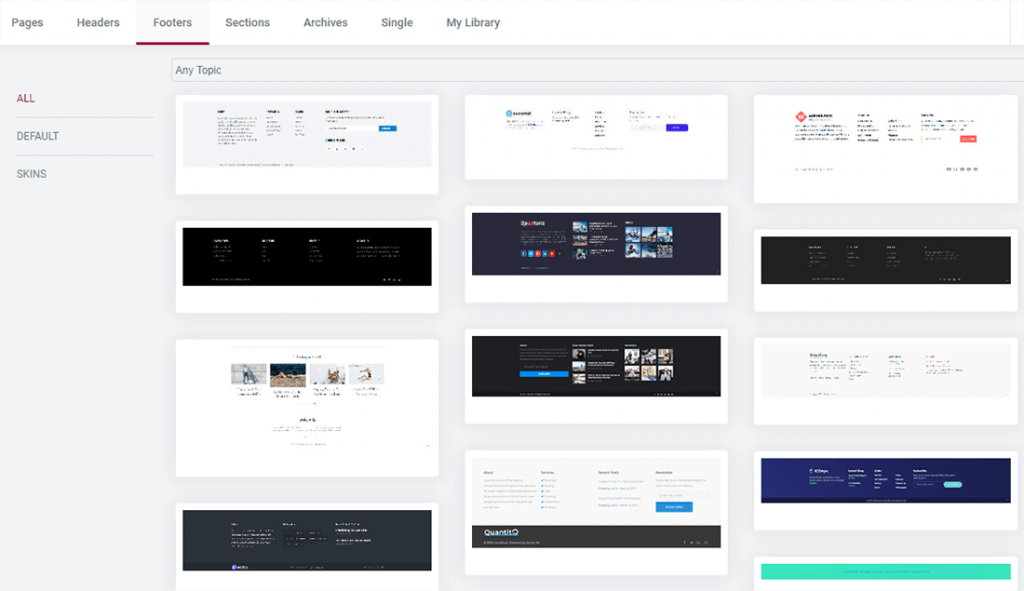 5 Step — Enhance any part of the footer
It's not a problem to delete or change something in the pre-made footer template. Just tap on the "Edit" button or drag the element you like. It's also possible to adjust the background color, text size, buttons, etc.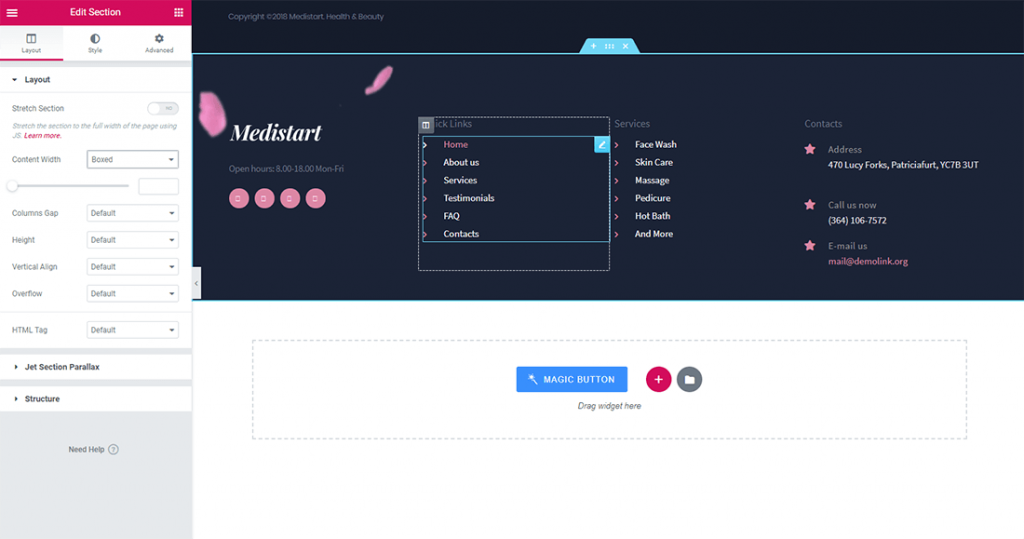 6 Step — Conditions
There are also different conditions for displaying the footer. If necessary, you can apply it to the entire website or only one page.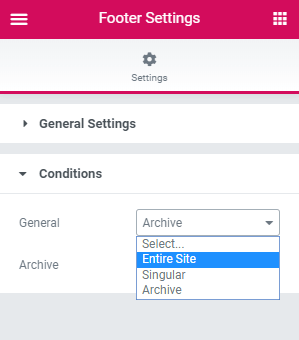 Hopefully, you've enjoyed the process of creating footers with JetThemeCore. More Elementor tutorials are already on their way!