JetThemeCore is a plugin with a lot of incredible widgets that allow you to add a well-designed and attractive footer in an Elementor website of any type.
Crocoblock Team has prepared a step-type Tutorial to help in creating a structured and multi-functioning footer. Let's dig into the process!
Create a Footer for Elementor with the Magic Button
First of all, decide how exactly you want to do it:
Add with the Magic Button;
Create a custom one.
Let's figure out how to add it with the Magic button.
1 Step — Installation
It is important to be sure the JetThemeCore is installed, go to Plugins > Installed Plugins and check. Do not know how to install Crocoblock plugins — watch the Installation Wizard Guide.

2 Step — Add a New Footer in the Crocoblock Library
Then go to Crocoblock > My Library and you will see the folders with all Pages, Headers, Sections, etc. Click on the Footer Section and then Add New.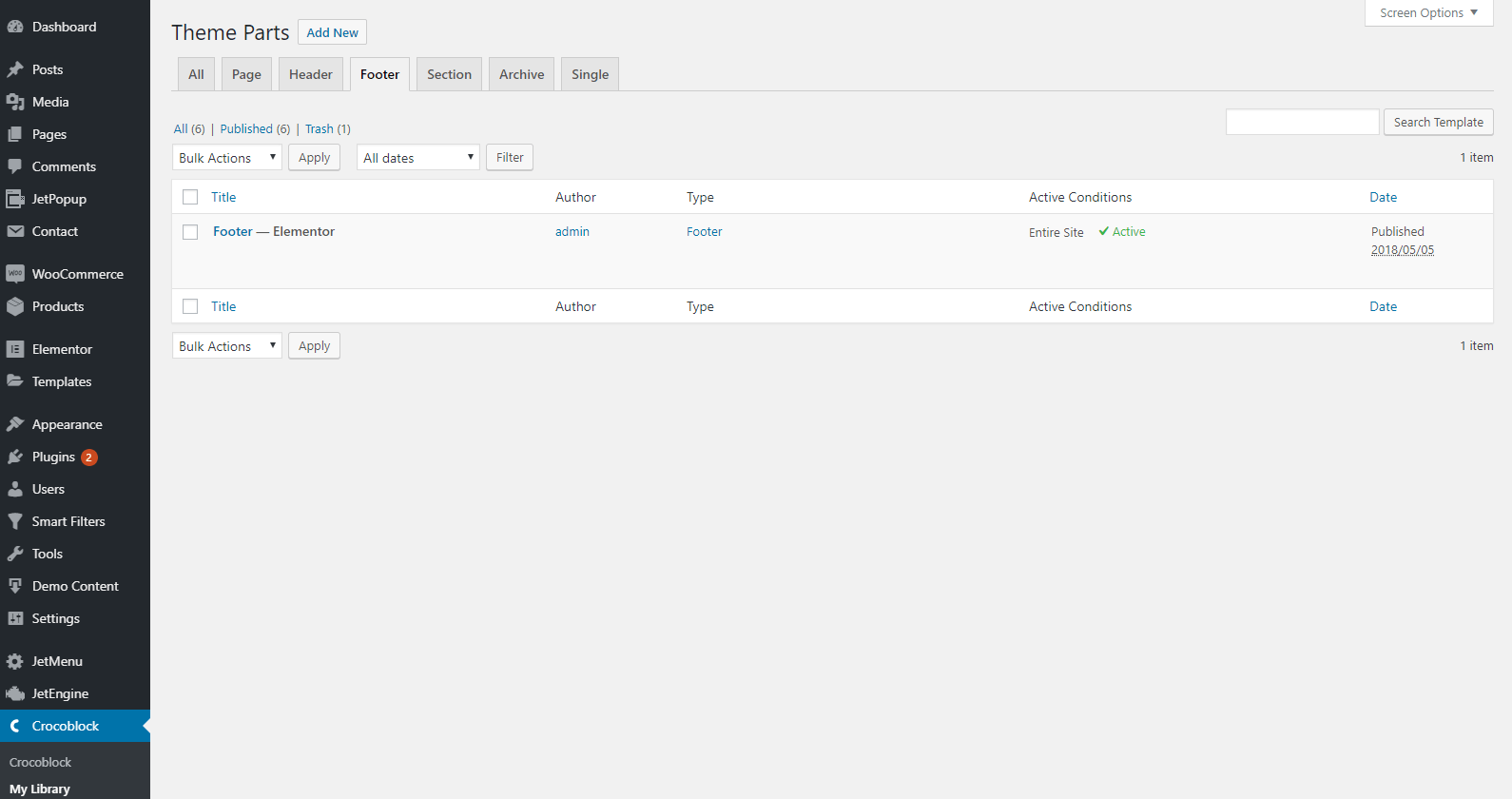 3 Step — Give a name to the created footer
Before editing, come up with the title for the footer template to recognize it in the Library.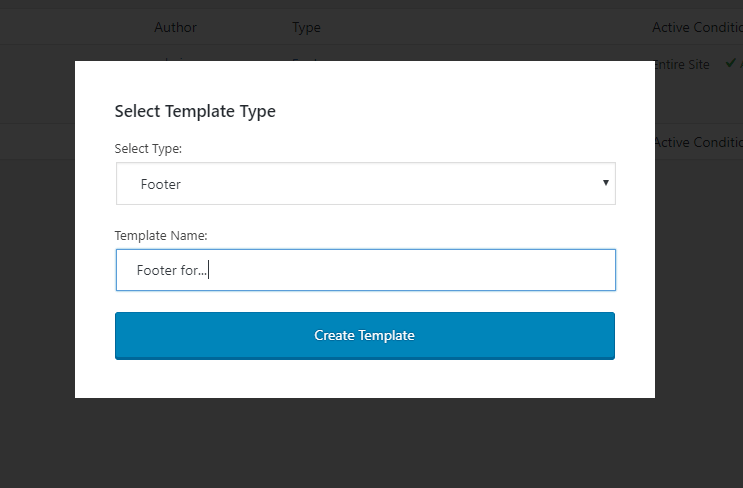 4 Step — Pick Up the Footer with the Magic Button
Magic Button is a great option for those who do not have time for creating their own design.
Crocoblock developed a great number of footer templates for any purpose and business.
Click on the Magic Button, choose the template you like and Insert it.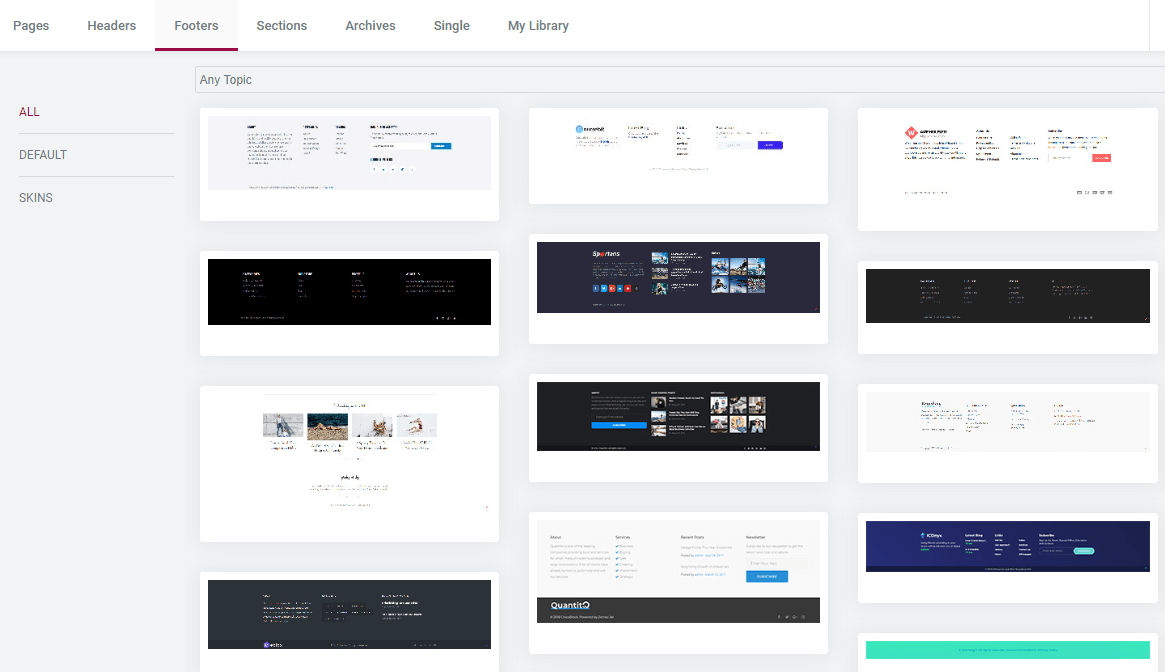 5 Step — Change any part of the footer
If you want to delete, change or add something in the pre-made footer template it is not a problem, just tap on the edit button or drag the element to add it. It is also possible to set another background color, text size, buttons, etc.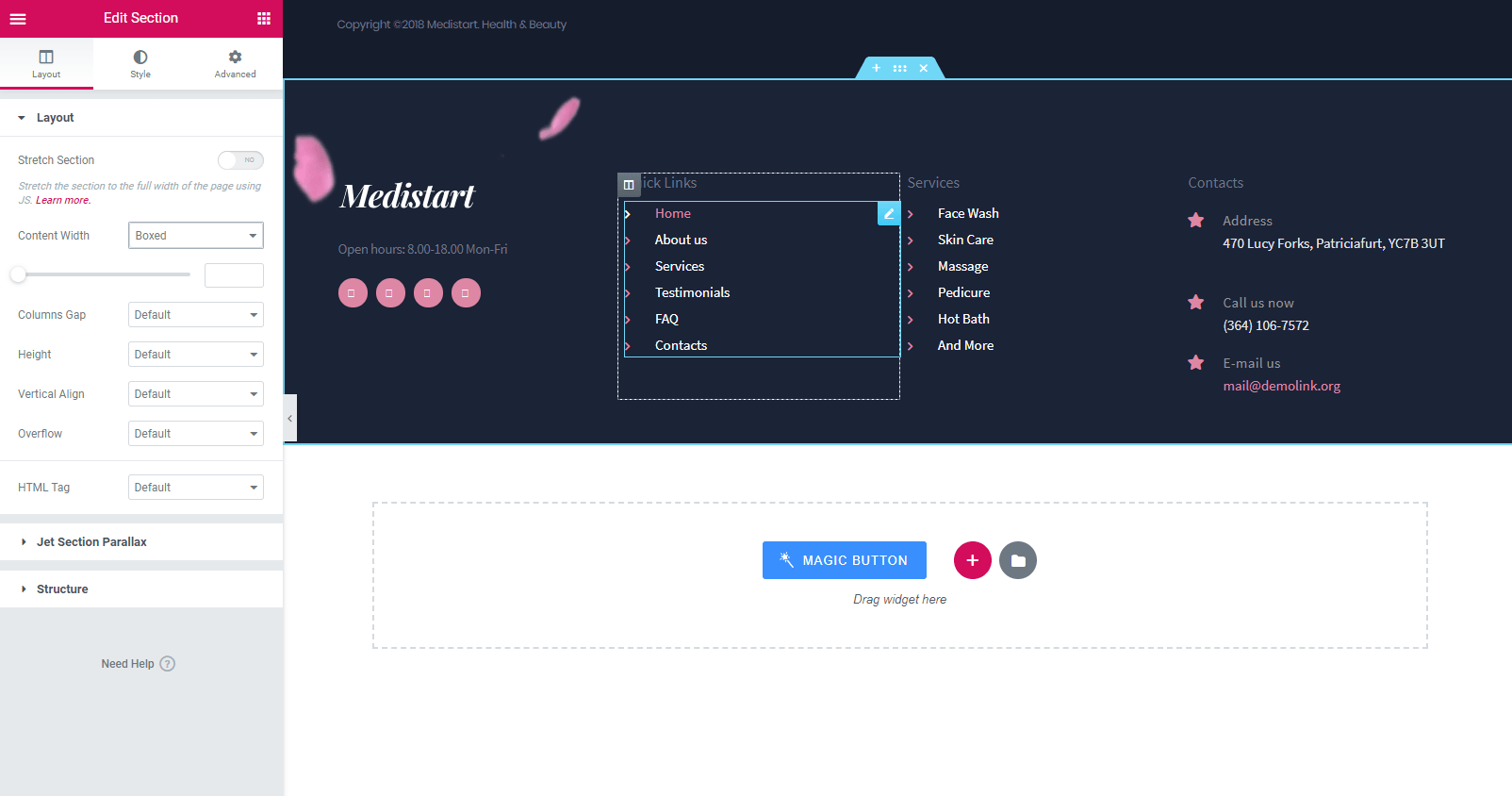 6 Step — Conditions
It is a setting for you to choose where the footer must be applied, to Entire Websites, Singular or it is better to Archive.
Create a custom footer
Of course, there is an option to Create Footer from scratch. If you decided to design a unique footer, just follow the first three steps above.
The next step is to add some of the amazing Crocoblock Widgets. For Footer, the good choice will be Icon Box to include the contacts, Icon List to set the categories or quick links, Social Icons for people to find you in Social Media. Also, it is possible to add exact coordinates of the business with the Map widget or to add the Weather that is also useful.
To save your changes tap Publish/Update button.

Let's look at some results!