Once you've got a WordPress theme, you already have the header and footer templates coming within it. However, you might be wondering already if it's possible to create your own header templates without coding?
With JetThemeCore plugin, this is definitely possible. You can create a new custom header in the blink of an eye.
This tutorial will show you how to do it. It doesn't matter if you want to use one of the pre-made headers from the library, or you'd better create the header template from scratch, follow the instructions down below to learn how to do it.
How to create a new header template
Step 1 — Navigate to the Crocoblock > My Library block.
Step 2 — Then, on the Theme Parts screen, click the Header tab and hit Add New button.
Step 3 — In the popup window set the template name and click Create Template button.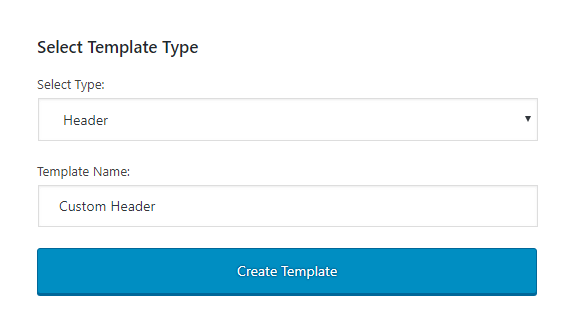 Step 4 — Now you can drag and drop the widgets in order to design the header.
Alternatively, if you want to use the pre-made header template from one of the skins provided by Crocoblock, click Magic Button to access the header templates library.
Step 5 — Choose a suitable header, and click the Insert button.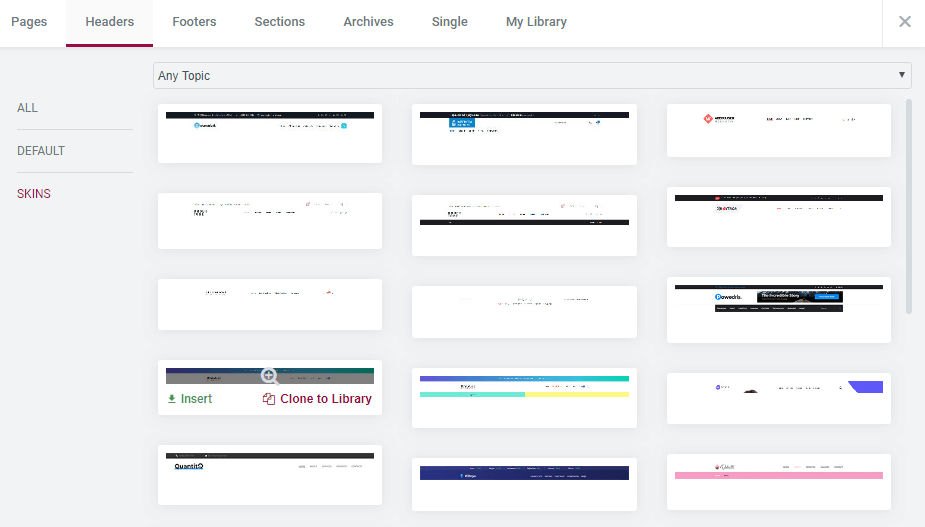 Step 6 — Now you can customize each element of the header on your own and add additional sections and widgets to it. Actually, with Jet Plugins functionality you have all the necessary options to style your brand new shiny header according to your site's design and color-grade.
Step 7 — Since all settings are complete, set the conditions for the header. To do it, click the Settings icon in the bottom left corner and locate the Conditions block. You can learn more about the conditions from this tutorial.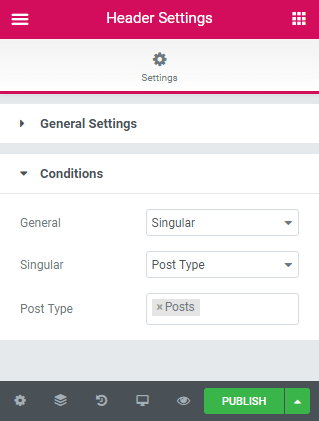 Step 8 — After everything is set, click the Publish button.
Now you can proceed to the page to which you've set the header, and take a look at the results. And, in case you need to edit it, you can do it either directly from the front-end or from Crocoblock > My Library block, where you will see the header template you've created.
Feel free to change the header template you've got by default with your own custom templates you need for your projects! With JetThemeCore you have a perfect opportunity to do it.