All JetProductGallery widgets, such as Gallery Anchor Navigation, Gallery Grid, Gallery Modern, and Gallery Slider, provide zoom function. Let visitors zoom in and view the product in detail using a zoom option in the product images gallery.
Enabling Zoom option for the product images in the JetProductGallery widget
1 Open the JetWooBuilder Single Product template, where you use one of JetProductGallery widgets for displaying product images, in Elementor editor.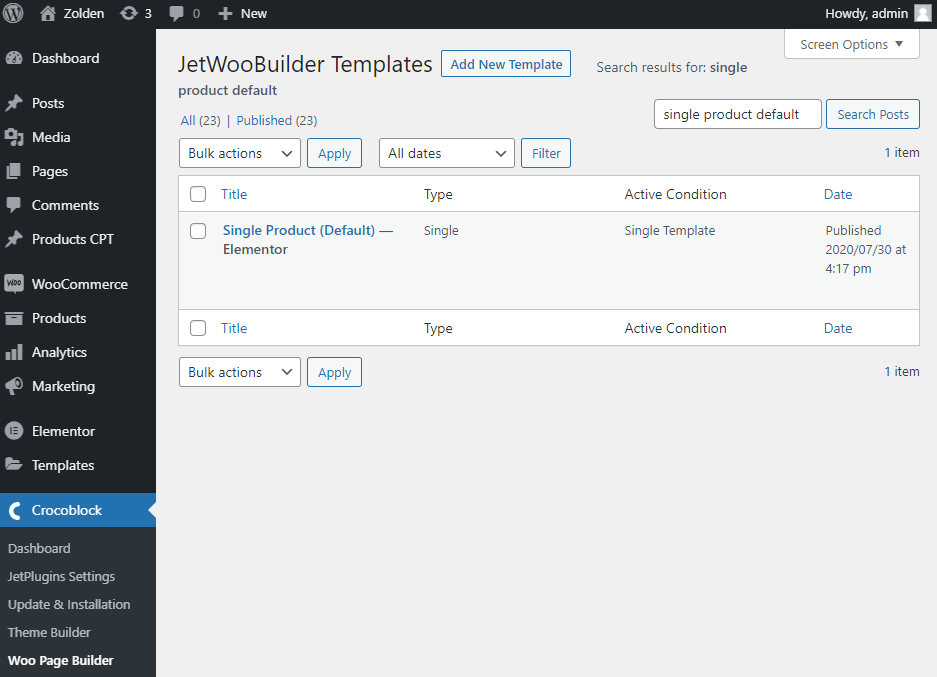 2 Then hover on the widget and click the Edit option.
3 The settings window for the widget will appear on the left promptly. In the Content > General section you need to move the toggle next to Enable Zoom field. Also, there's an opportunity to set the Zoom Magnify.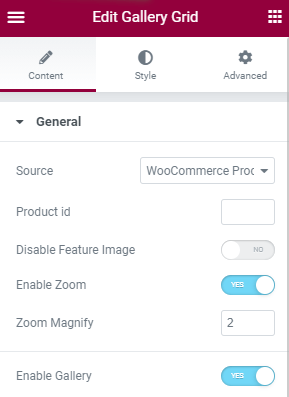 4 Click the Update button that not to lose the changes. Now let's check how it functions on the page.
Great! Use the Zoom option in the JetProductGallery widgets presenting the products in a more attractive and modern way.