This article intended to assist you in Jet Plugins set installation by means of WordPress Dashboard. After reading our step-by-step tutorial, you'll effortlessly install the package.
You might obtain the Crocoblock subscription and want to install a package of the plugins according to your pricing plan, or the full range of them, or just several of them – no matter, why you decide to install them separately, let's find out how to perform it with Crocoblock Wizard plugin.
Preparations
The first several steps will be the same as for Full installation. In a few words, you need to download the Crocoblock Wizard plugin and install it in WordPress Dashboard.
For further details, link to the full installation and follow the steps called Downloading and Activation.
In the Activation step in the last action to be performed, you should enter your license key and then choose the Jet Plugins installation option and click on the Start Installation button.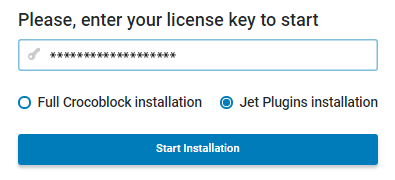 Crocoblock Jet Plugins Installation only
1 Step – In the Configure plugins screen, you should choose the needed plugins to be installed. You will find the full list of Crocoblock plugins available for your license key and you can choose among them the most appropriate ones. Check them and click the Continue button.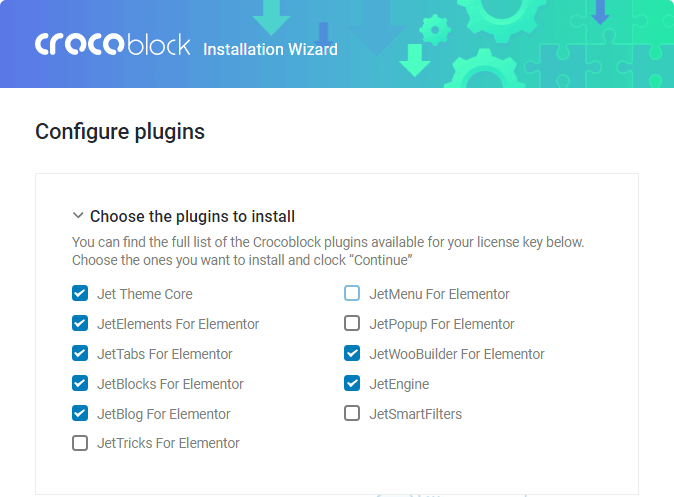 2 Step – Next you will see a progress bar of plugins' installation. It may take a few minutes and in general, it installs pretty fast.
3 Step – Finally, you will see the Congratulations! You're all Set! page which provides you with the access to your site, documentation and knowledge base, community or to switch to another skin.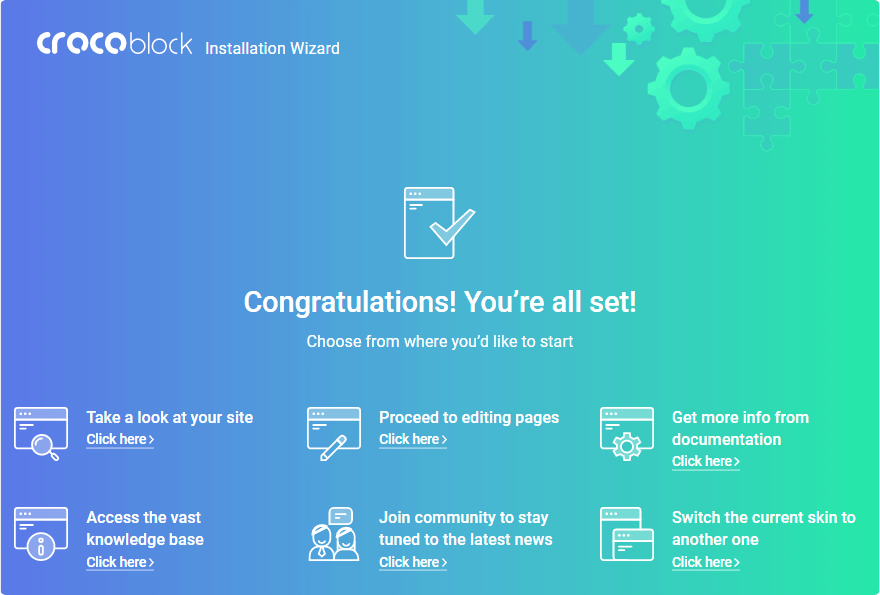 Now you are able to use the installed plugins up to your needs to create breathtaking and beneficial websites!