MailChimp is a service that helps you to manage the email notifications and a list of users' emails. From this tutorial, you will learn how to create and set up a MailChimp account in order to integrate it into your site.
The first steps to creating a MailChimp account
First of all, go to the MailChimp website and click the "Sign Up Free" button.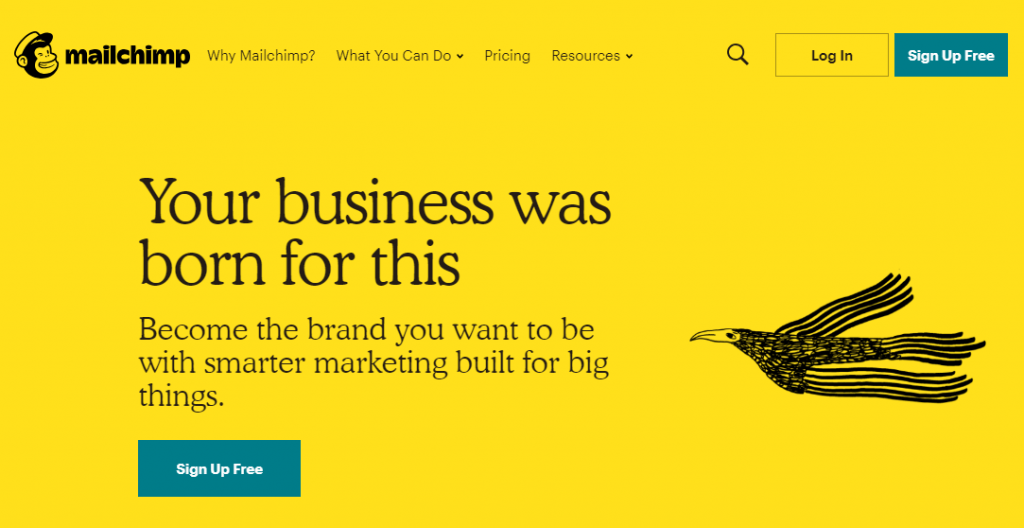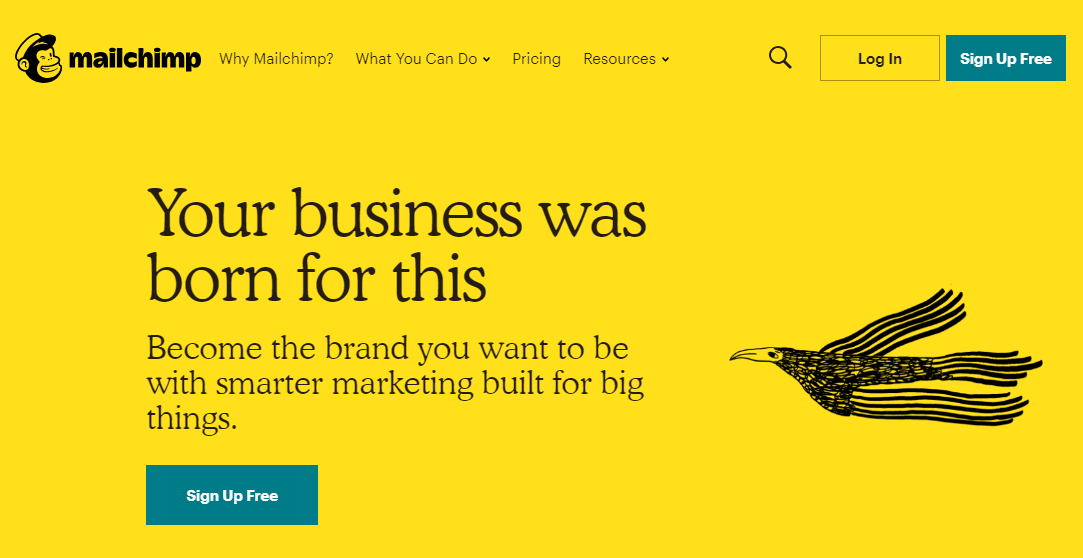 Type in your Email, Username, and Password. Then click the "Get Started" button.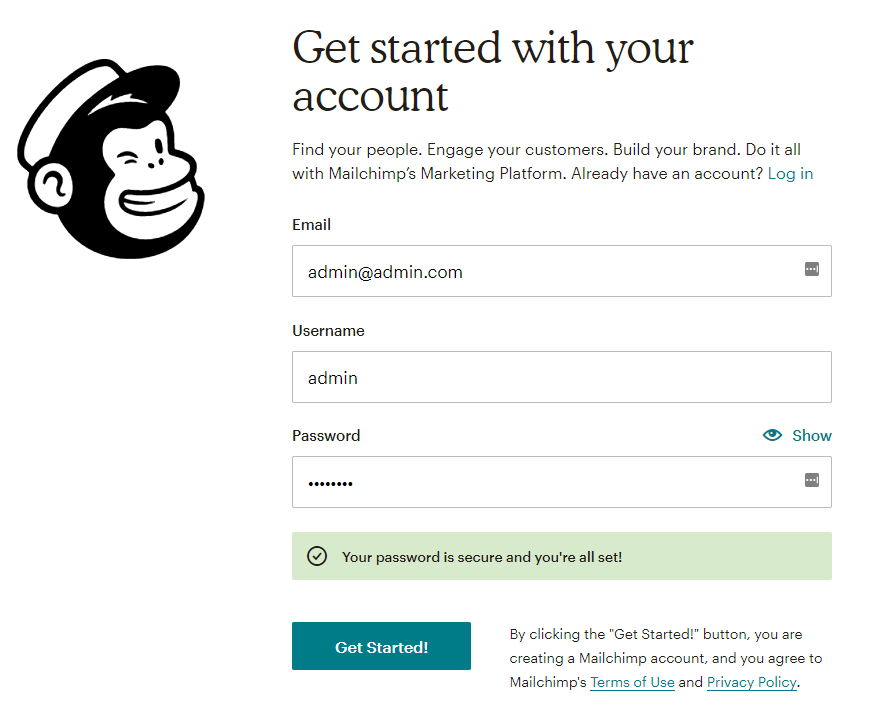 Check your email and click the "Activate Account" button in the letter that was sent from the MailChimp Client Services.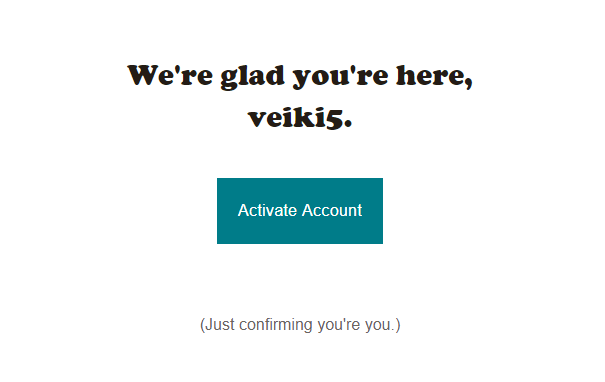 You will be led to the next stage. Enter the demanded information and answer the suggested questions in order for the MailChimp team to understand who you are and what kind of business you provide.
Congrats! You've just created your MailChimp account!
Creating MailChimp API Key
Basically, the most necessary thing which you have to do is to generate the API key and get your Audience ID number to connect your MailChimp audiences with your website.
Navigate to Account by clicking an arrow in the top right corner of the browser's window. Select the "Account" option from the drop-down list.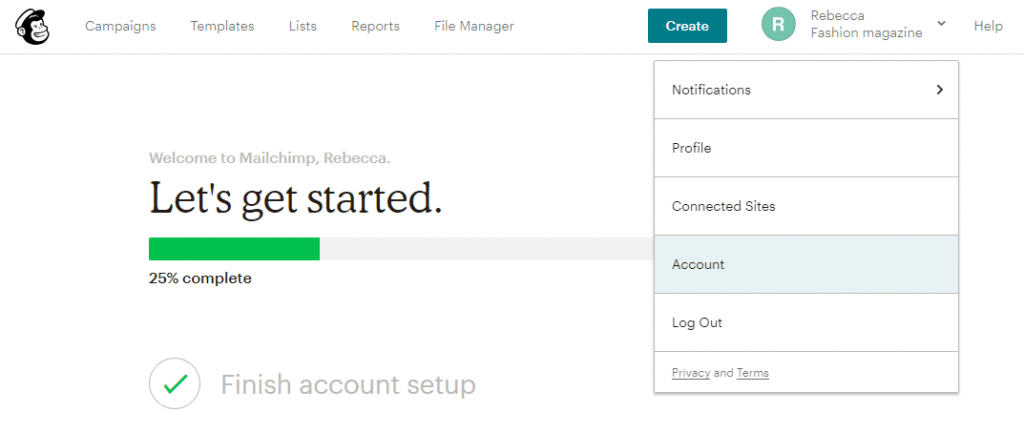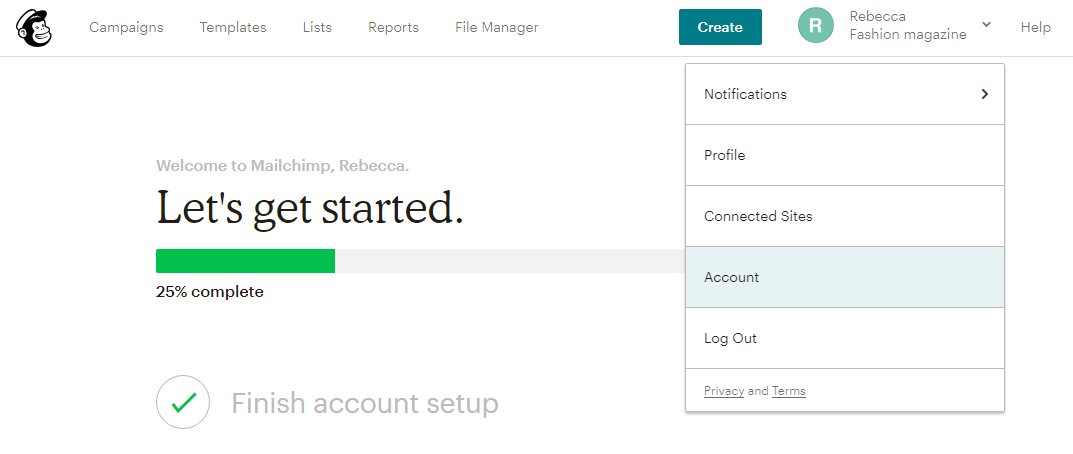 In the menu find the Extras section, click the arrow and go to the API keys block.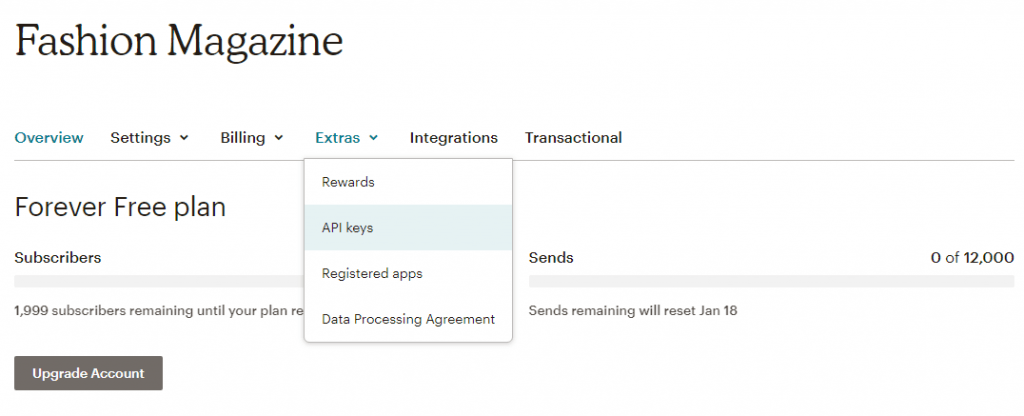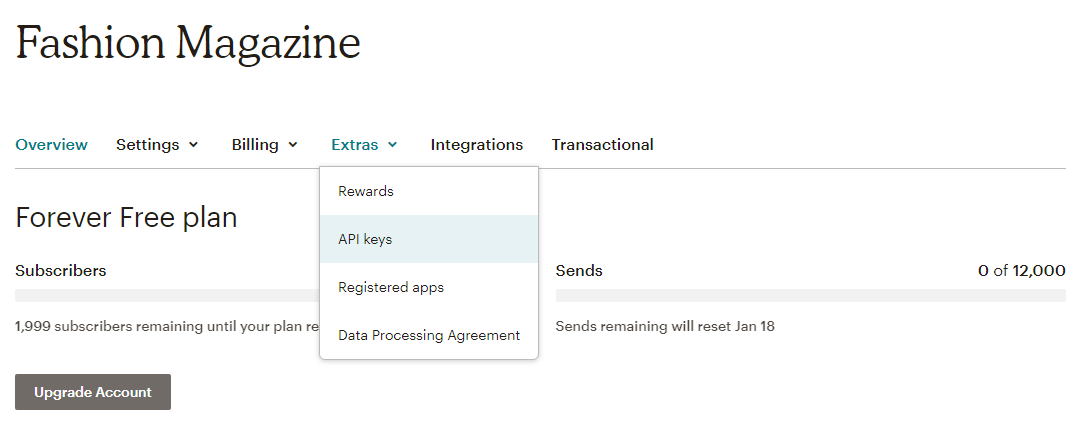 Scroll down and click the "Create A Key" button.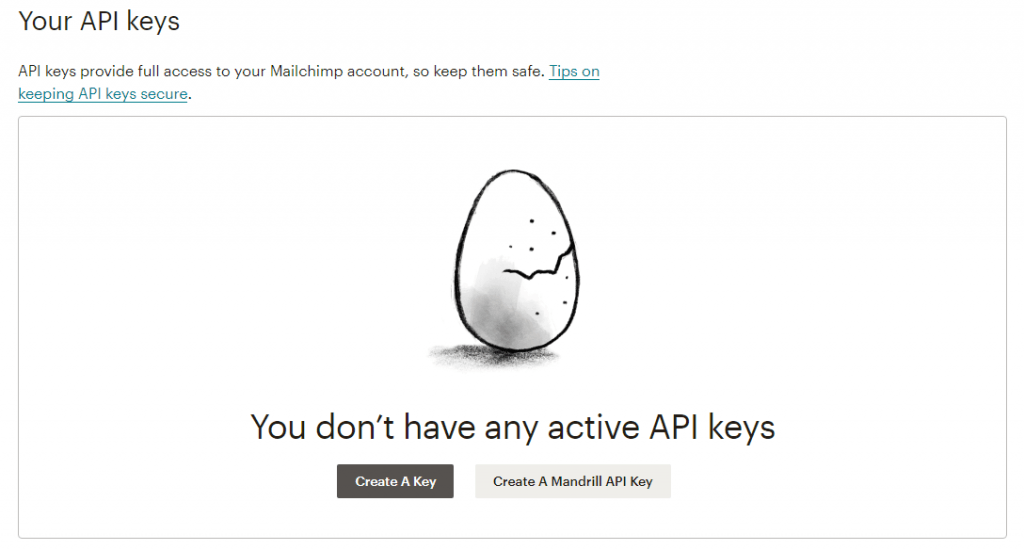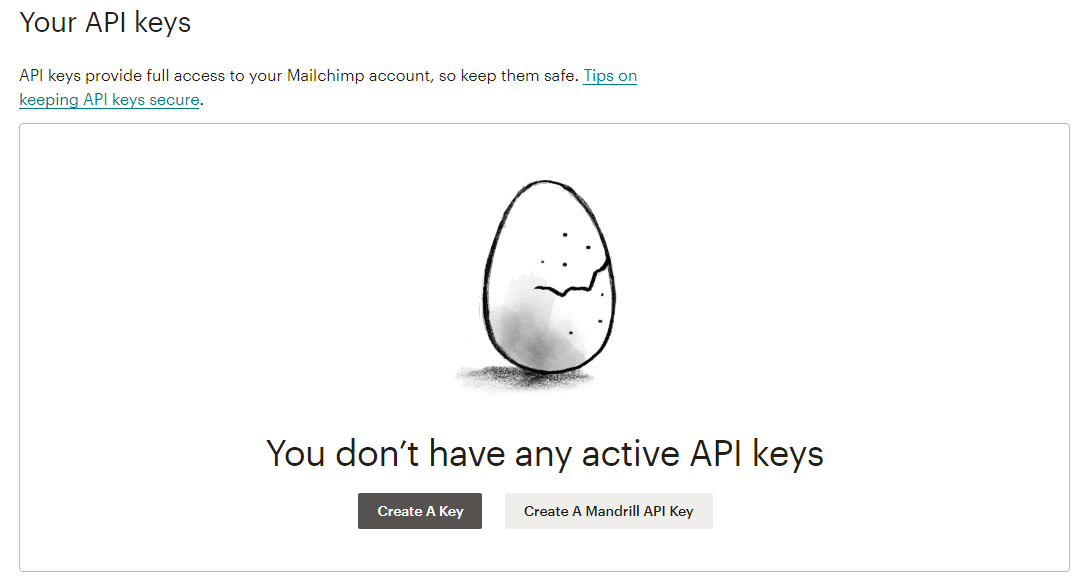 Right-click the API key and copy it to the clipboard. Now you've got the key to use on your site.

Finding out the MailChimp Audience ID
To find out the MailChimp Audience ID navigate to the Audience page in the toolbar.

Click the arrow near Stats option next to the audience you want to work with, and choose the "Settings" option from the dropdown.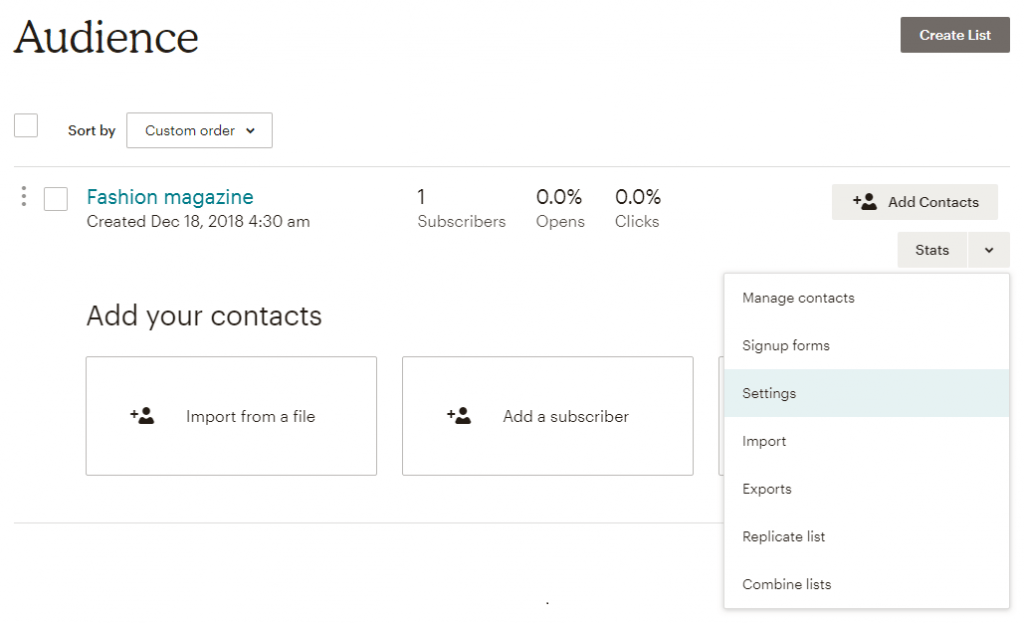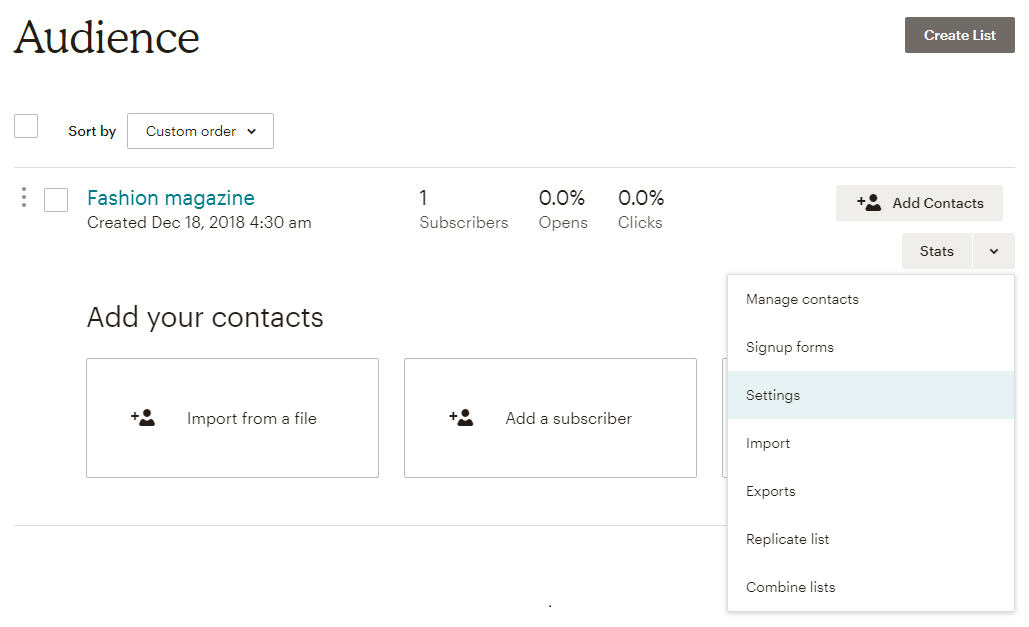 Scroll down to find the Unique ID for Audience field. The string of letters and numbers is the audience ID. Another way to get to know the Audience ID is to click the Audience name and defaults option.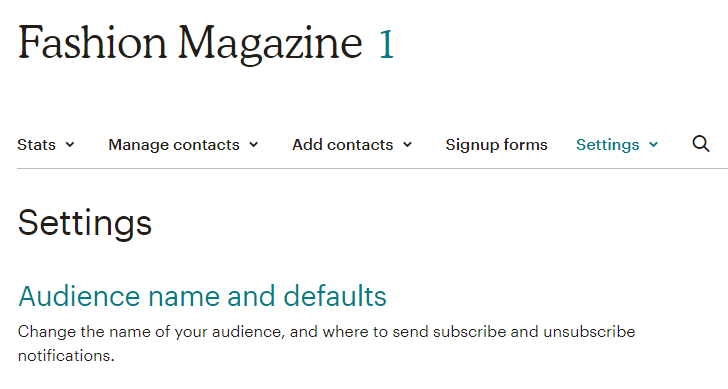 Here you can find the ID and copy it.

Paste the API Key and Audience ID to the appropriate fields of JetElements Settings table – and that will be all.
Now you have everything to connect your MailChimp audiences with your site or blog. Congrats!