How to Update Crocoblock Skins
This tutorial uncovers the way of updating the skins' libraries.
Users who own the All-Inclusive subscription plan get access to all Crockoblock templates, both for websites and for pop-ups. Of course, they also can use skins and install them to Crockoblock's themes to any other templates of their liking. It's always a good idea to get updates in order to use the latest versions of the products. Crocoblock team updates JetPlugins along with the skins every week, so no wonder you might be interested in how to update the skins. Actually, in order to get the latest updates and use the latest skins, you should make updates weekly with the JetThemeCore plugin.
As a matter of fact, the best part of the news is that you can make the updates right from the JetPlugins Dashboard in several clicks.
Navigate to the WordPress Dashboard and click the JetPlugins tab. Make sure you've installed and activated the JetThemeCore plugin on your site before proceeding to further actions.
How to Update the Theme
If you have already installed one of the Crockoblock themes to your website and want to check if there are any updates, go to JetPlugins > JetThemeCore > Theme. You will the "Check Updates" button under the theme's name.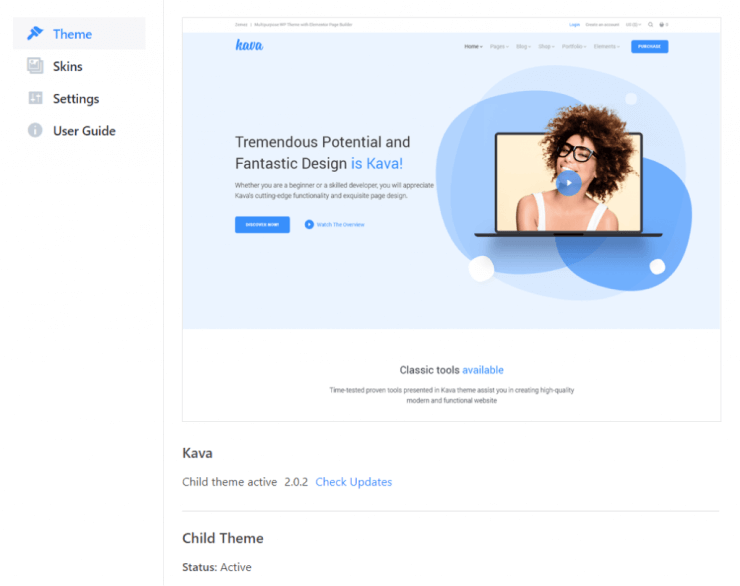 If there is a new version of the theme – it will be automatically updated.
How to Update Skins
Go to JetPlugins > JetThemeCore > Skins. Click the "Synchronize Skins Library" button to start the updating.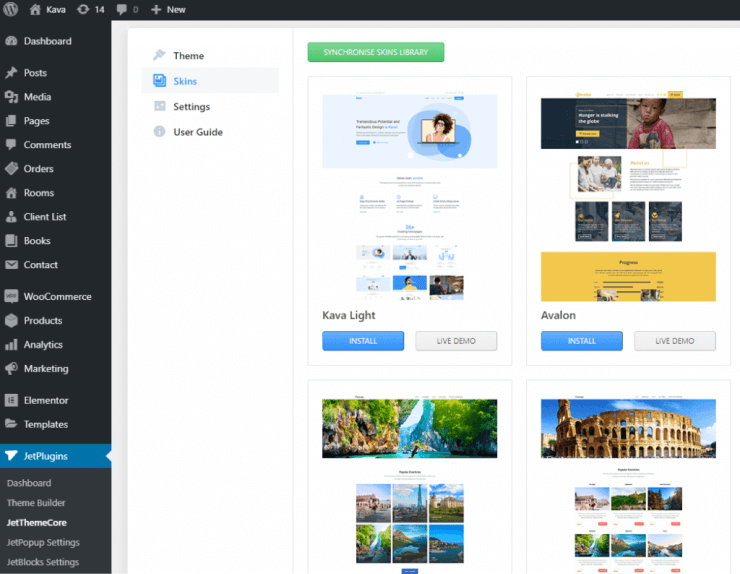 After that, the list will update and you'll get all newly available skins.
Easy, huh? You get all the updates in a blink of an eye. Hoping you're already enjoying the skins you've got from the Crocoblock team!
Was this article helpful?