Authorization Links allows users to log in, log out or register at any site.
Let's find out how to add Authorization Links.
Choose the page to which you want to add Authorization Links
Go to Elementor editor and add Auth links widget.
Step 1 – Click the Login Link to set it up.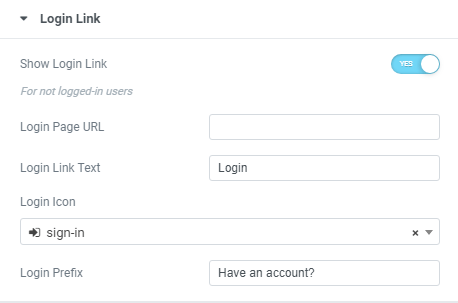 Turn on Login Link to make it visible for customers, who haven't logged-in yet.
Inscribe the needed text to a section and add an appropriate icon.
There is also one more option: you may add Login Prefix to provide some additional text for visitors.
Step 2 – The next element is the Logout Link.
Here you may also add a text and prefix, choose an icon.
You can select to which page a customer will be redirected after Logout.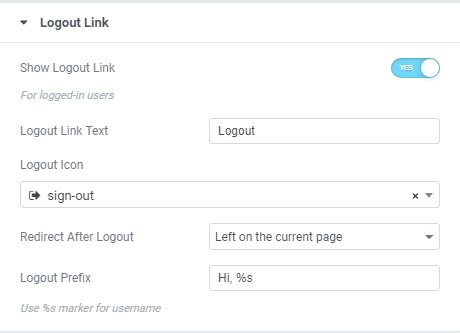 Step 3 – You can set up the Register Link and the Registered Link following the instructions provided in Step 1.
In General block you can select the order of links.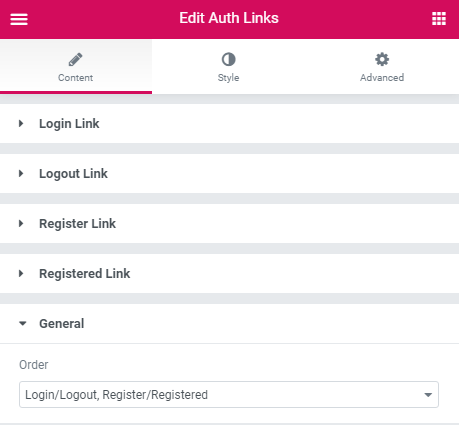 Step 4 – Now you may style up your content. Navigate to Style tab.
To make your content eye-catching, you can set up the typography, choose the best text color, adjust border radius, margin and padding of a text.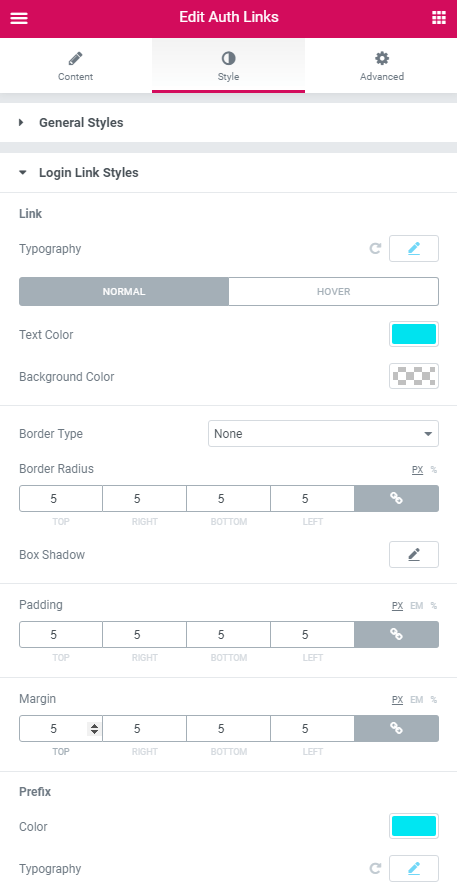 This is it! Hope this tutorial will help you to create authorization links with the help of JetBlocks.