On your website users need to register to get access to a certain page? Do you want to add Login and Logout options to it? Authorization Links widget of JetBlocks plugin is a great solution for your requests. It allows users to log in, log out or register at any site.
Let's find out how to add the Authorization Links widget and customize it as you wish.
Сustomizing Auth Links widget
Step 1 – Go to Elementor editor and add Auth Links widget in the panel on the left. Drop in a certain place in the header or page.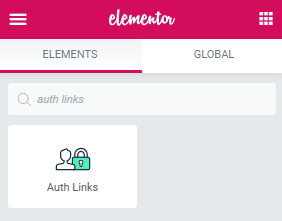 Step 2 – Let's view the available customizable options presented in the Auth Links widget. There are the Login Link, Logout Link, Register Link, Registered Link and General blocks with different settings.
In the Login Link you can turn on showing login link for not logged-in users, define the login page URL, and also, set the text and icon for the login link and attach a login prefix if you need.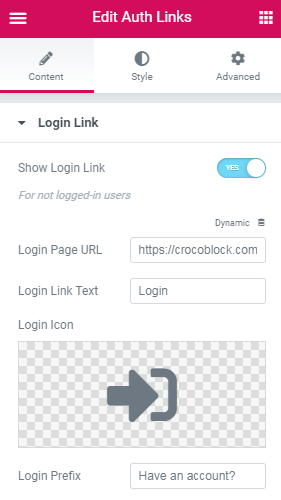 Step 3 – Proceed to adjust a logout link in the Logout Link block. Here you can enable showing a logout link for logged-in users, specify the text for the logout link. Moreover, it is possible to add a logout icon and a logout prefix, select where an user will be redirect after loggout: to the Home page, left on the currect page or a specific page (the custom URL option).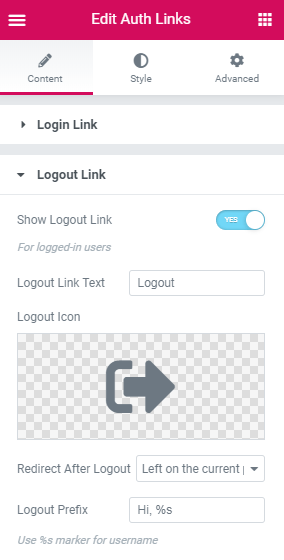 Step 4 – It's time to get deeper in Register Link block's settings. You are able to enable the Show Register Link option that not logged-in users will have an ooportunity to see a register link. Also, you insert the register page URL in an appropriate field, register link text, and customize the register icon and prefix if necessary.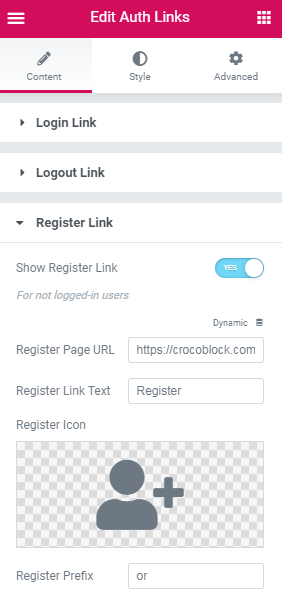 Step 5 – The Registered Link block provides the same options as the previous one, the Register Link.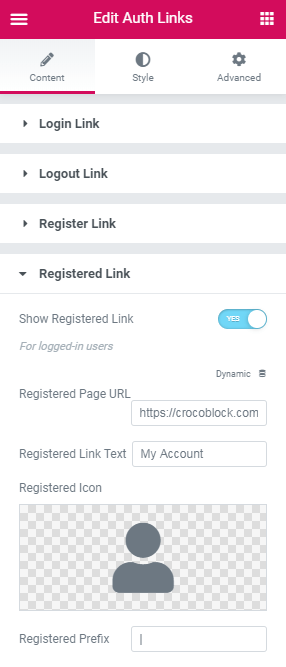 Step 6 – In the General block you need to define the order of the links.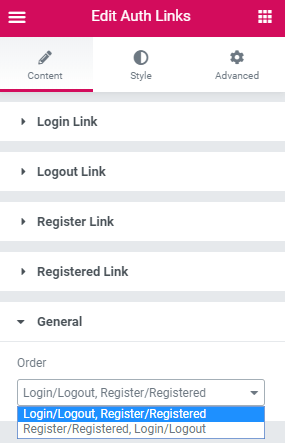 Step 7 – In the Style tab you can apply varied style settings to the Auth Links widget.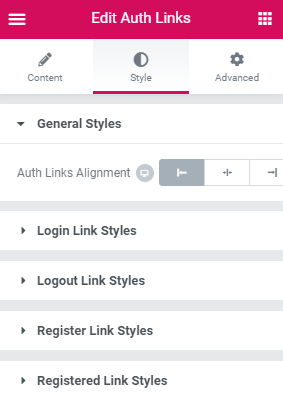 Step 8 – Click the Update button to save the adjustments. Go ahead to the page, view how the widget looks on the frontend.

This is it! Hope this tutorial will help you to create authorization links with the help of JetBlocks.