Countdown Timer widget of JetElements is a perfect tool for adding a timer with a countdown to your website. With countdowns, you see exactly how much time is left to the specific event or to complete your task or project. Also, you can use the Countdown Timer widget for different purposes, everything depends on your needs.
From this tutorial, you will learn how to create a stylish countdown timer for your website in a few clicks. So, let's start!
Creating a Countdown Timer
Step 1 — First of all, make sure that you've activated the Countdown Timer widget. To check this, open your WordPress Dashboard and navigate to the Elementor > JetElements Settings > Available Widgets and select the Countdown Timer widget.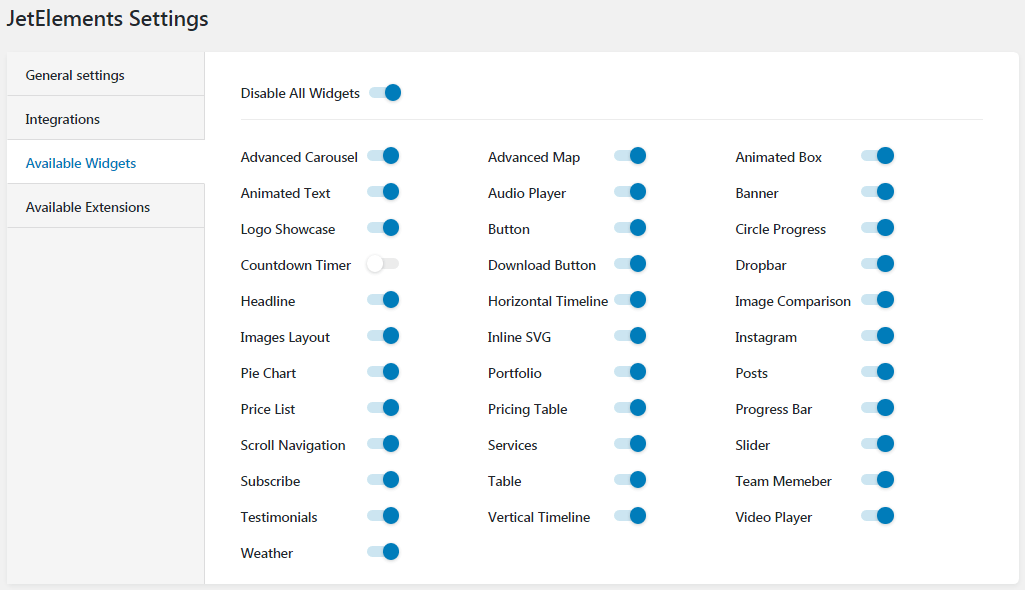 Step 2 — After that, open the needed page in Elementor and drag-n-drop the widget to the section where you want to place it.

Step 3 — In General settings block, you can set the Due Date to which this countdown timer is going to count back. By default, it is set according to your timezone.
Also, you can enable or disable Days, Hours, Minutes and Seconds in your widget, and choose Labels for them. That's a great option because you can remove every single element in the countdown timer.
Moreover, you can add a Blocks Separator option if you want to see any.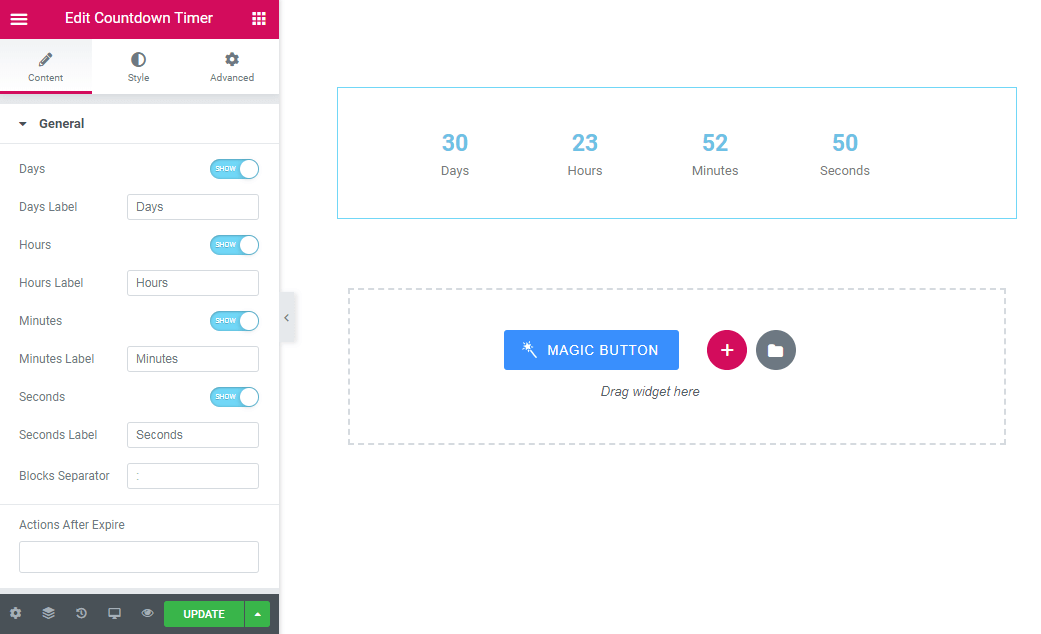 Step 4 — The last thing here is Style settings. You're able to style up your timer in the most attractive way with the help of different options.

Step 5 — When you're done with all settings click on the Publish button and preview the results.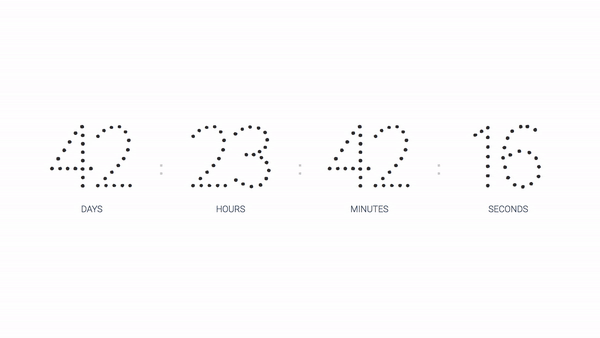 That's all you have to do. Now you know how to create a Countdown Timer using JetElements plugin. Hope this tutorial was useful!