JetMenu is a powerful plugin that helps to create a mega menu with Elementor. Keep the content structured with divers Crocoblock widgets, and customize it to get a "wow effect".
Vertical Mega Menu Creation
We have prepared a few guides where you can get information on how to create a mega menu, describing the main process and general steps of WordPress Settings.
For now, we want you to learn how to set up a Vertical Mega Menu for the website. It is very easy to achieve, just follow some simple steps.
1 Step — Make all WordPress Settings
As was mentioned, before starting you need to make some preparations in the WordPress Dashboard, like Select a Menu for Edit or Create the New one, set up the Display Location, Enable JetMenu for this location, etc.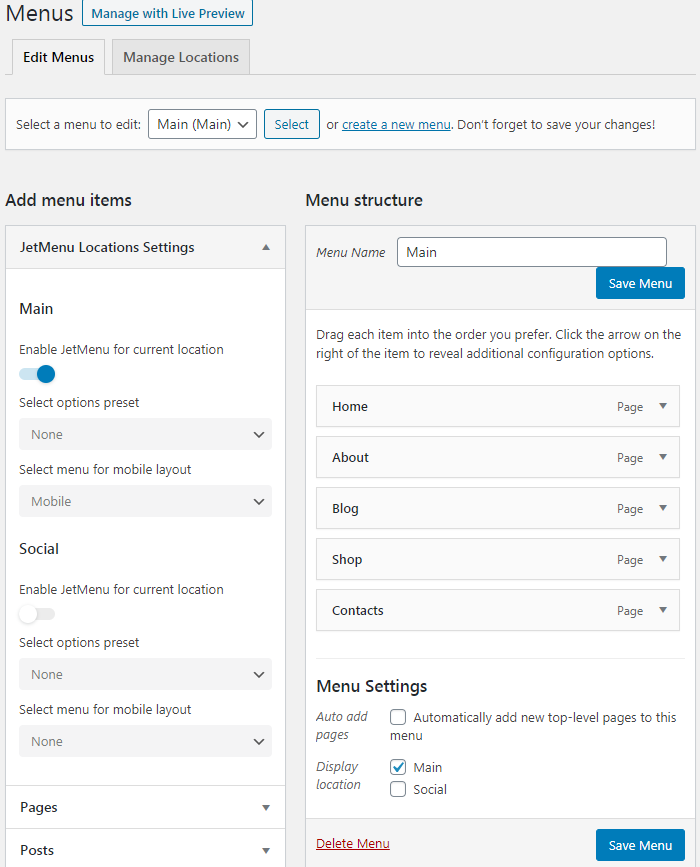 2 Step — Set Up a Vertical Menu Width
For you to remember, one of the main steps is to choose the item and click on the JetMenu Option then settings pop up appears. So, there are some options like Icons, Badges, Misc and the last one is a Vertical Mega Menu, click on it and then set the preferable vertical menu width and position. Do not forget to press Save Button.

3 Step — Edit Mega Menu Item Content
When all the needed settings are done and saved, go back to Content and click to Edit Mega Menu Item content to start working with the widget and customize it in Elementor.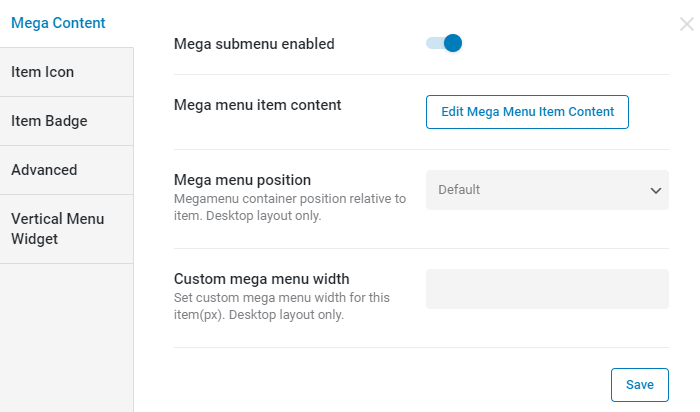 4 Step — Drag and Drop a Vertical Mega Menu Widget
In the Elementor, you can find two options Mega Menu and Vertical Mega Menu, as our goal is to create it in the vertical form, so drag and drop a vertical mega menu widget to the website.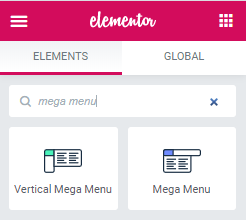 5 Step — Style Up the Menu
When Vertical Mega Menu is inserted, you can start the most enjoyable part — customize the Elementor Menu to give it a more attractive look.
There are a great number of Style Settings to change and customize any detail on the website and realize all design wishes. The last action is to press the Save/Update Button.
Let's look at the result.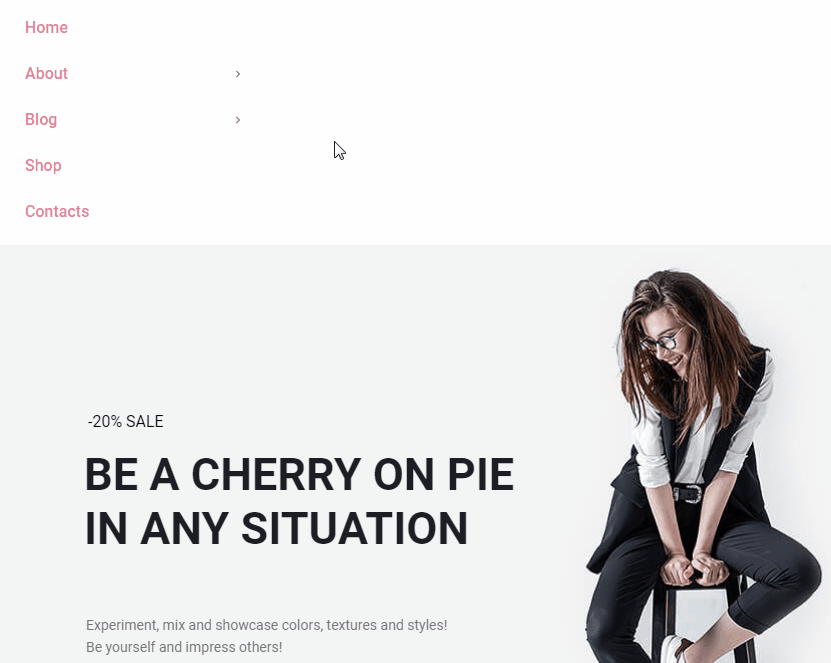 Actually, JetMenu Plugin has many more options than you think, such as Mega Menu for Mobile view, Drop-Down Menu, Multi-Column menu, etc. So, keep going to follow our guides and in the nearest future, you will become a guru in website creation.