Filter URL Structure Settings Overview
Learn about filter URL structure settings for the JetSmartFilters WordPress plugin. Find out how such settings affect SEO and can fix some issues.
Before you start check tutorial requirements:
Elementor (Free version) or Block editor (Gutenberg)
Head to WordPress Dashboard > Smart Filters > Settings. Open the URL Structure Settings tab to adjust the needed settings.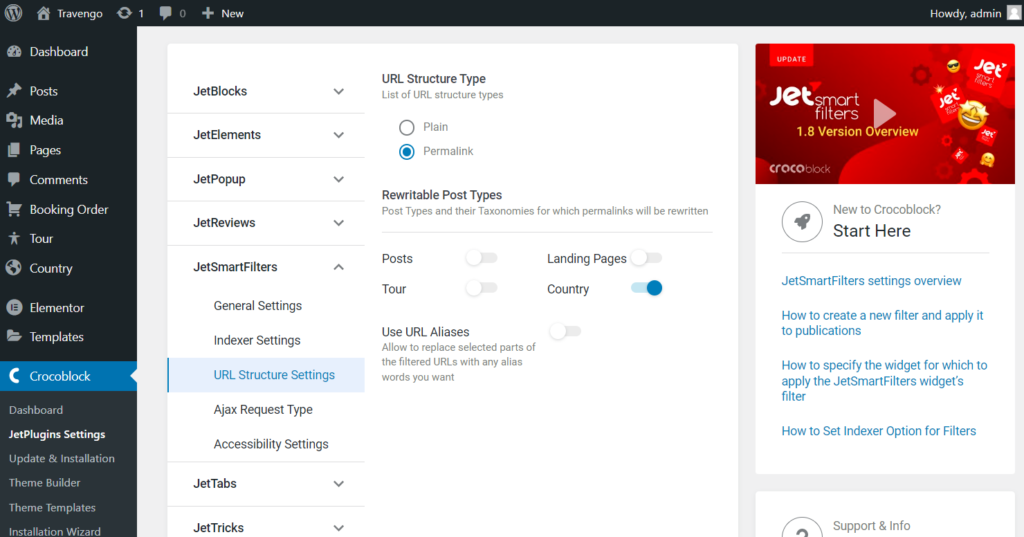 URL Structure Type
Here, you have two options: "Plain" and "Permalink."
If you pick the "Permalink" option, you can select what post types or taxonomies URLs will be rewritten as the permalinks.
We advise you not to toggle on all the options and enable only the needed ones to make your website work faster.
What works better for SEO
"Plain" is the default option. It works on all server environments but is not user-friendly and not optimized for search engines because it contains the unique ID of the post or page from the database that is unreadable by the search engines.
"Permalink" can contain words such as the title of the post or page, post category, and tag name, which can be keys by which the page will be located and ranked in the search engine results.
Filter URLs indexing can also positively affect search results under certain conditions, so we recommend selecting the "Permalinks" option for search engine optimization.
You can pick the "Plain" option if you don't want filter URLs to be indexed by the search system, e.g., if you have enough categories on the website.
How to fix some issues that occur on archive pages with filters
Here you can fix an issue that can occur because of the specificity of WordPress work. You need these settings if you use filters on the archive page of some post type. In that case, when you enable the filter, a set of tags is added to the URL. Commonly, it looks like that:
However, if you reload the page, it will appear that there is no page with such a URL because it is not written according to the Permalink settings of the website. To fix that issue, you have to rewrite the URL as a permalink, and you can do it on the URL Structure Settings page.
Choose the "Permalink" option, and toggle on the needed post type. The URL of the chosen post type will be rewritten as a permalink and will look like that: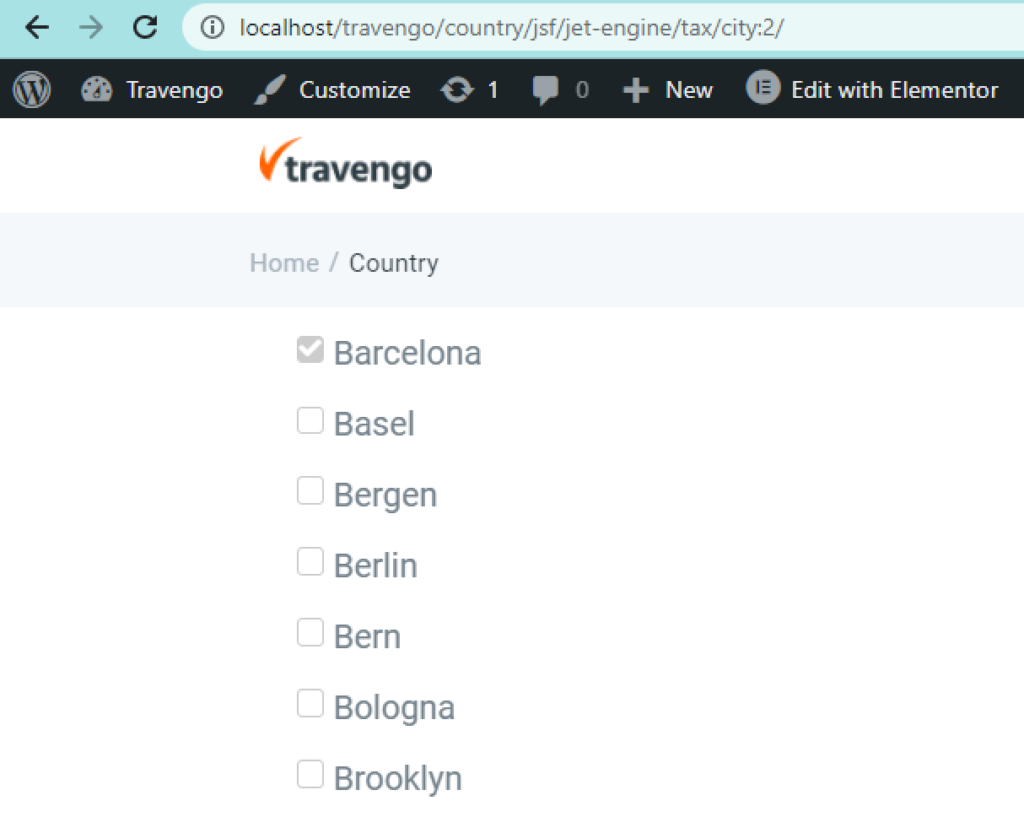 Choose only those post types where you meet the described issue to avoid extra pressure on the website's page loading speed.
URL Aliases
Proceed to the How to Create URL Aliases tutorial to learn more about aliases for filter URLs.
That's all. Now you know more about filter URL structure settings for the JetSmartFilters WordPress plugin.
Was this article helpful?