Attachment Files Do Not Upload Correctly Through Front-end Forms
The images are not saved upon form submission
Answer
Modified on: Wed, 1 Mar, 2023
If you want the site users to upload attachment files like images through a form on the front end, make sure to double-check its settings.
Go to JetEngine > Forms and click to edit the needed form
Find the Media field and press the pencil icon to edit it.
Tick the Insert attachment checkbox and set "Attachment ID" as the Field Value.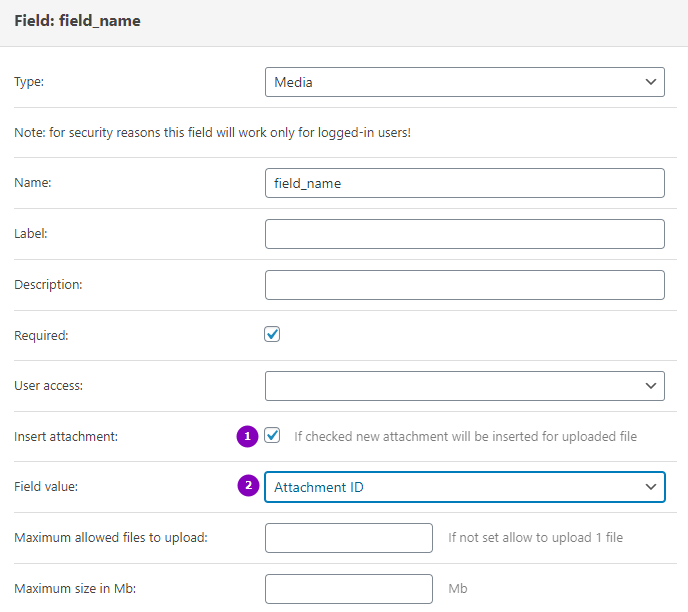 Apply the changes and update the form. That's all.
Was this article helpful?