Organize posts and terms in adaptable grids in WordPress Gutenberg blocks with no limits
Create Grids for Everything
Try Live Demo!
You can resize the image here by pulling its corner & move the picture along the grid
Display Content Dynamically
CPT
Flexible Custom Post Type to add any type of content to the website.
Posts
Post content type to showcase and update content regulary
Pages
Pages content type for rarely changed information on your site.
Products
Specific product post type to display e-commerce items and their characteristics.
Terms
Categories and sub-categories in which content items are grouped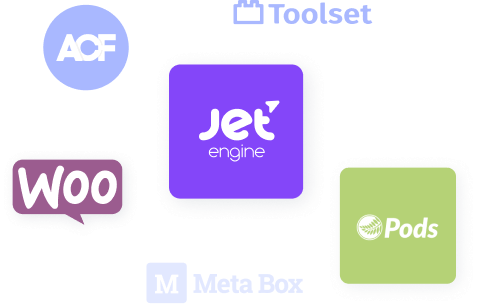 Maybe, you already created some custome post types and don't want to waste time remaking them to unify and display. Whichever tool you choose to create the posts – WooCommerce plugin, ACF, Metabox, etc. – be sure that our Gutenberg grid plugin will display them smoothly.
If you use JetEngine plugin, choose one of the previously made JetEngine listings. Apply its design to the cards and organize them in Gutenberg grid blocks.
Building grids
layouts can be fun!
JetGridBuilder plugin is flexible: from now on, you don't need to keep precise rows height or calculate the space between the tiles. Place your posts in any order and change the size, seeing the result instantly.
Define number of columns for grid
Resize and style each card
Move card along the grid
Set the gap between cards
Align posts to the top automatically
Personalized Loading Spinner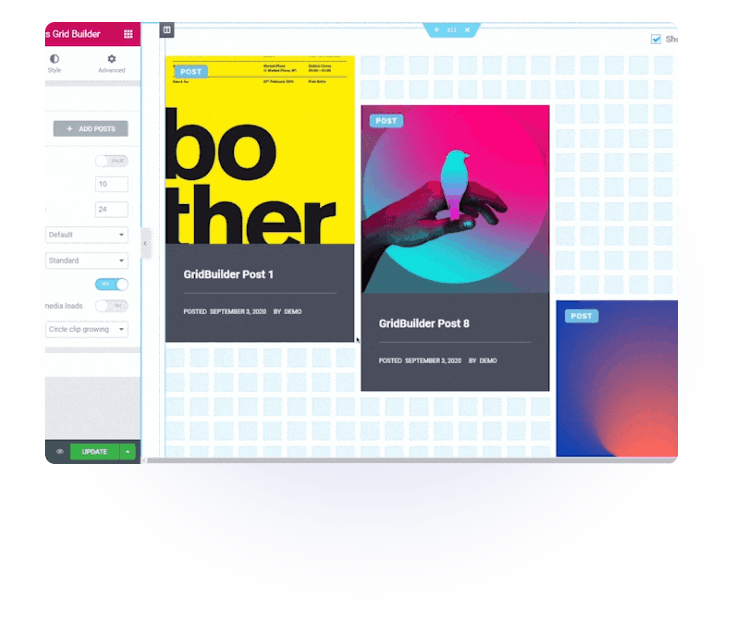 The Best Thing About JetGridBuilder