Are you looking for an opportunity for workflow automation and work optimization?
Today, business owners, marketers, or programmers must perform hundreds of similar tasks daily. For example, they create and post content, respond to messages, accept payments, and keep records.
Fortunately, more and more solutions help you cope with these tasks and free up your time for something more interesting.
In this article, we'll break down a few workflow automation tools to make your tasks easier and help you get more done in your day.
Let's start.
Table of Contents
Why Should You Try to Make Automation?
Software solutions help simplify the work of both novice and experienced developers. But, unfortunately, sometimes, automation programs and platforms can seem complicated. And you can decide that it's not worth it to figure it out. But there are several reasons why we still suggest taking the time and setting up the automation of some processes.
Reason 1. Save time. It is the biggest reason why simple processes should be optimized. You entrust small tasks to the program, and you can do something more complex and valuable.
Reason 2. Minimize errors. When a person does the same type of work, there is a high probability of making mistakes due to their heavy workload. The program allows you to avoid such errors.
Reason 3. Increase productivity. You set the time and tasks to be completed, and the program does them. This way, you don't have to worry about forgetting or missing something.
Are you ready to find the best workflow management tools?
10 Automatization Workflow Services You Should Try

The Uncanny Automator plugin allows you to combine many other plugins you decide to use on your site without additional coding.
Usually, setting up and managing each plugin is your additional burden and time. It is only sometimes possible to configure each plugin in turn. That is why automating it makes your work easier.
Uncanny Automator supports 80 services, including Google Sheets, Slack, and Twitter.
You can integrate it and use it as you want.

If your site has a comment field, unscrupulous users can bombard you with spam or links to malicious resources. And removing this spam can take tens of hours.
That is why it is so important to automate this process. Akismet automatically removes comments that look like spam and malicious links. In this way, your site remains friendly and attractive to users.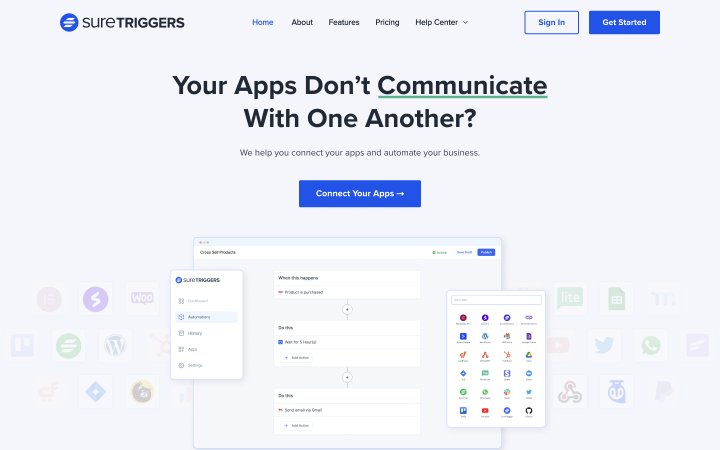 Suretriggers is one of the most helpful automation plugins. It allows you to link the work of more than 30 different services, many plugins, and even individual sites.
You can set the conditions under which this or that action occurs, redirect users, or schedule certain events.
For example, you can set up automatic delivery of lessons on educational platforms and emailing, actions to be taken after payment, or connect CRM. You could also create a form with JetFormBuilder, connect it with Suretriggers, and collect all responses where you need.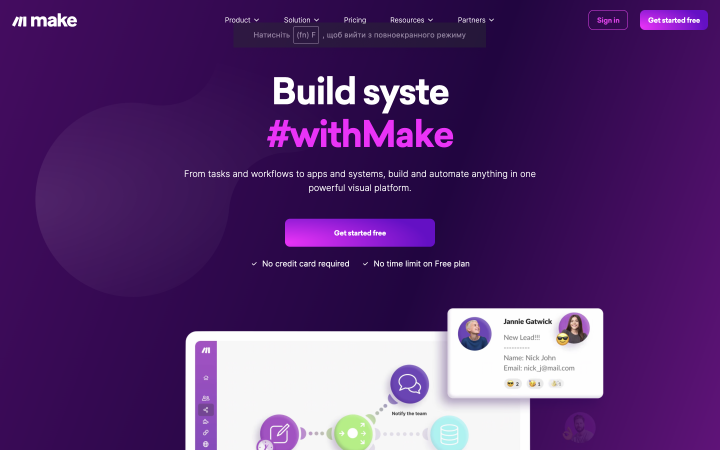 The Make platform helps to automate various workflows: sales, email marketing, HR processes, IT development, and more. The platform is easy to manage and intuitive.
You can drag and drop apps to combine them into a workflow or create a visually clear, layered system. In addition, the platform helps to connect more than 1400 different apps.

One of the developers' favorite plugins is Broken Link Checker. Why? Because it automatically finds broken links and broken images on your WordPress website.
Such links are known to harm SEO and user experience. Therefore, it is crucial to detect and remove them in time. The plugin automatically checks your site and issues a report on all broken links it finds. You can easily remove them through the dashboard.
Thus, you don't need to check the site's entire content for performance all the time.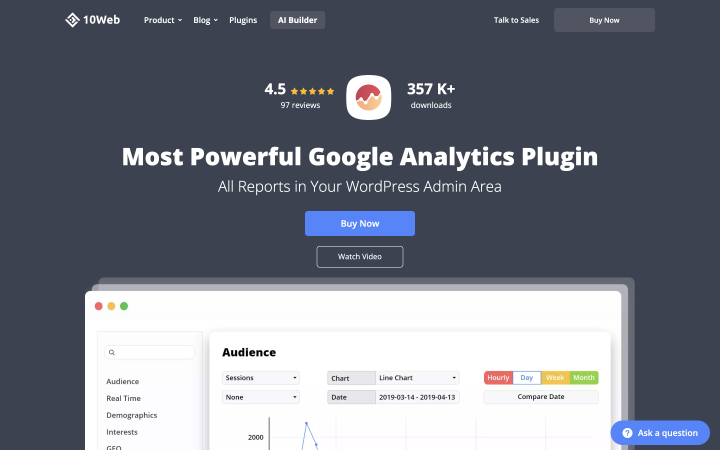 10WebAnalytics is the best plugin for those who don't like reports. It helps you access Google Analytics documents directly from your dashboard. There you can also create reports on various indicators and goals.
It is very convenient to have everything at hand. In addition, you can create sales information from the site and understand what needs to be edited and what needs to be changed to get a different profit.

If you want to regularly work with your site and fill it with new information, it will be a shame if, at some point, a failure occurs, and all data will be lost.
To protect yourself from such situations, you need to make backup copies. The UpdraftPlus plugin does this automatically. Moreover, it protects all files and documents from accidental deletion. Thus, you do not have to spend much time on backup, and you can be sure the information will not be lost.

The Gravity PDF plugin is helpful for all those who maintain CRM and do not want to lose a single client.
This little helper collects information about a customer whenever they fill out a form on your website and submit it to the sales team as a PDF report. Thus, each contact is quickly processed, and you do not lose customers.
It integrates with different types of form builders and is customizable. For example, you can customize a report template or create your own.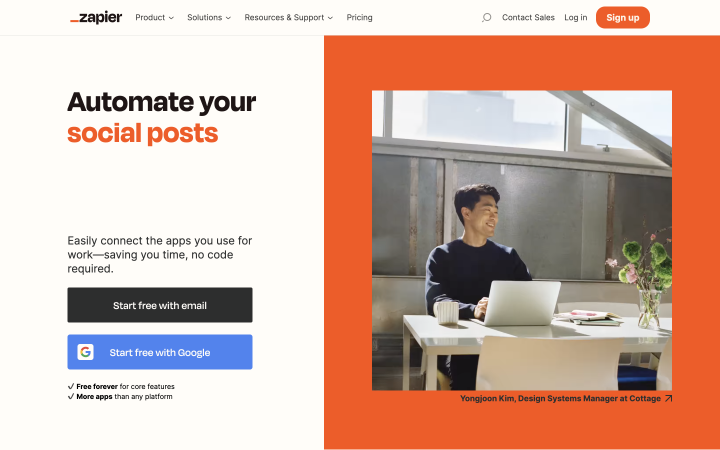 Zapier helps entrepreneurs, marketers, and IT companies set up multi-layer automation. You can create from one to 100 steps when executing a specific trigger.
It helps:
collect information about the client and notify the team about the changes;
set tasks in Trello or Asana;
send up-to-date information;
save files to the desired storage;
collect information in CRM or databases;
schedule Zoom meetings and more.
One plugin can free up dozens of hours for you and your team.

AutomatorWP allows you to set up an unlimited number of user triggers and actions. In addition, you can select the conditions after which the user will receive prompts for one or another activity.
You can also schedule a specific scenario, for example, so that the entries on your site are checked once a month, and you receive a report on outdated ones. With AutomatorWP, you can include APIs or webhooks.
FAQ
When should you use automation services?
You can do this at any stage. The more actions you automate, the more free time you will have from routine tasks.
Which automation plugin to choose?
The answer depends on your tasks. If you need to automate a lot and create multi-level scripts, choose Zapier or Suretriggers.
What processes can be automated?
You can automate everything that takes a lot of time but does not significantly affect the result – sending messages, creating a user profile after filling out a form, billing, posting, etc.
Last Words
Workflow automation is a necessary process that saves you money and time. You can automate many routine operations, and the program will do all the work for you.
It is convenient at any stage: if you are a beginner or already have thousands of tasks. The services described in the article will help you to cope with the duties effectively. So try what suits you.