Do you like boring websites? Do you adore sites where the eye twitches and you are looking for a way out? I think nobody does.
Design today is one of the pillars determining how long a person will stay on your site, whether they will buy something, and remember your brand. That's why design is essential.
Modern design is versatile. In web design trends 2022, you can see smoothness and minimalism, sharp corners, unexpected transitions, bright accents, dynamic fonts, abstractness, and realism. So let's figure it out.
The Power of Fun
This is one of the most striking website design trends. Cartoon characters, bright colors, funny elements, children's drawings, and photos of laughing people lift the mood and help keep the visitor on the site. Kind, funny, cute elements leave a pleasant impression and are liked by users.
Today, designers use them in various places — from educational applications to online stores.
Here is one such example: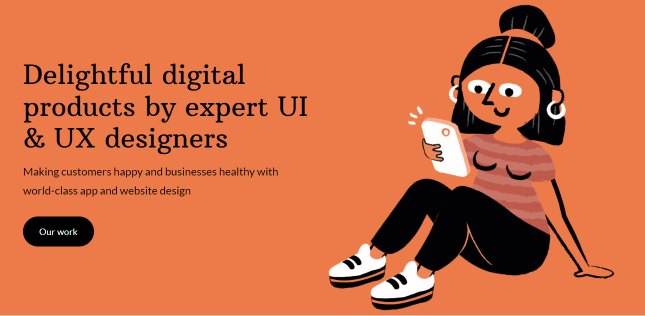 Tell Me What to Do
Behavior design is a design that guides the user through specific actions. You had seen this design when you were told, for example, that there was only one room left or when you were offered to complete a quest on the site. You can nudge a person to act using color, arrows, lines, fonts, and specific text.
What makes this web trend a success? The secret is in combination with psychology and design solutions. People love dialogue, interaction, and play – it is part of our nature. You can create this kind of dialogue and play effects through your best website design.
A famous but still relevant example from Booking.com:
Motion Without Movement
The complex gradient is a design element that creates the effect of motion without movement. With the help of smooth transitions and the right combination of colors, a person gets the impression that the site they see is not just a dull canvas of text but something unique. Color transitions attract attention and make you want to consider everything in detail.
A gradient can stand on its own or complement your website design and make it more interesting.
For example, look at this site. The smooth change of colors attracts attention and complements the text that we see, making us stay on the site longer.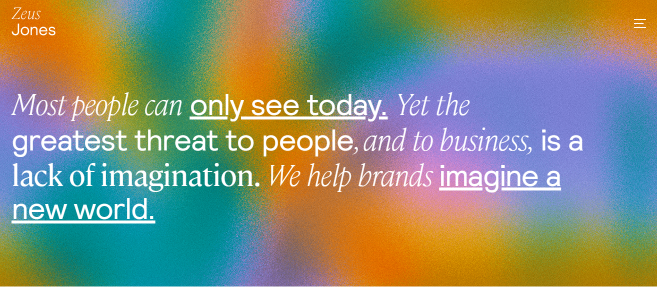 Text Is All You Need
Fonts have become one of the leading design elements today. The right font can make a website unique, engaging, and dynamic, even on a plain white background. It can be thick, thin, and used as an independent element and combine parts of the image.
You could achieve this by using:
Large fonts are one of the most unusual web design trends in 2022. But be careful. A couple of extra millimeters make the font bulky, whereas the correct size garners attention.
The second trend is dynamics. Many designers create websites where fonts take on a life of their own. They jump, decrease or increase, highlight, move out and disappear. Letters have evolved from a means of conveying information into a fantastic design move. No pictures, photos, animations, just text.
Pro tip
Be careful with dynamic text because your message can lose the essence behind the movement.Look at this example. Here the font is the leading player, which attracts attention and makes you want to read further.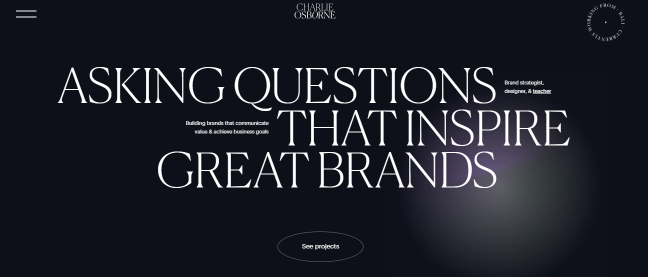 Back to The Past
The next on the list of website design trends is retro design. It makes the site elegant and trendy. You can use different elements of this kind of design: pictures and photos associated with the 70s and the 90s of the 20th century, appropriate colors, and fonts.
Crown, beige tones for a 70s-style site, and acidic, bright accents from the 90s make users feel nostalgic and look through the site.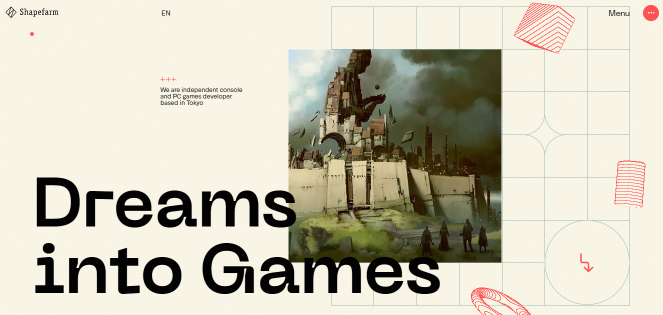 It's So Realistic
The 3D design impresses with realism and versatility. It allows you to feel like a "participant in events." Images on the site with such elements look very realistic. It's like you can touch everything.
Designers use shadows, layers, and animation to add depth and realism. In addition, different combinations of these elements create other visual effects.
Three-dimensional elements help show the design of buildings and interiors, which is especially important for web resources of different studios.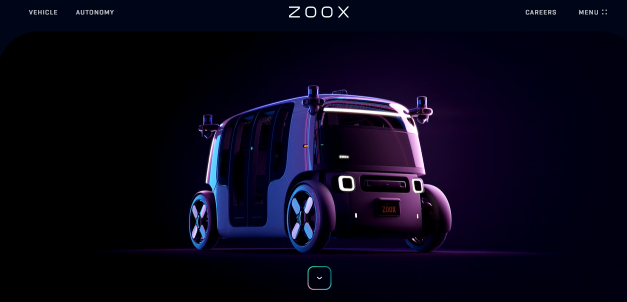 Here is another interesting example of 3D design from our site. These blocks look very realistic thanks to the right combination of colors: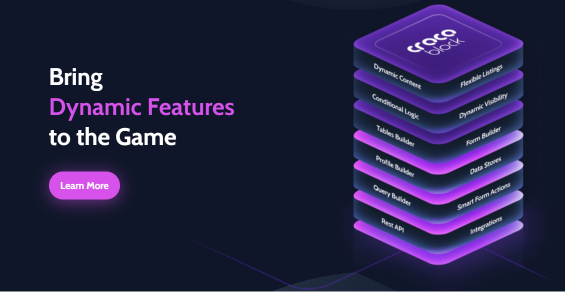 Brevity Is The Soul of Wit
This web design trend has been around for several years now. Short websites that change as you scroll continue to be popular.
Changes on the site can occur both from the bottom up, top to bottom, and left to right. As a result, you can create a swipe effect or give the impression of surprise when different new elements appear in unpredictable places as you scroll through the site.
It allows you to give all the necessary information in a compressed space without overwhelming the user. The whole secret is in the hidden elements that appear when using navigation.
Here is one of the interesting examples. The site is minimalistic, but additional information appears when you click on individual elements.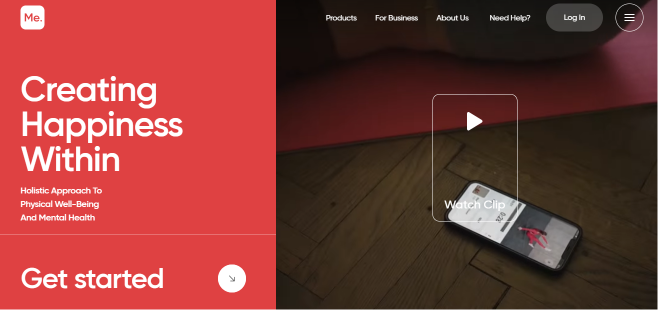 Straight Lines and Symmetry
Symmetric site layouts are a paradise for perfectionists. They create a feeling of total order and harmony. This year, straight lines, horizontal and vertical, and complete symmetry of the elements are among web design trends.
With the help of clear lines and navigation, one can immerse in what is written on the website and take the necessary actions.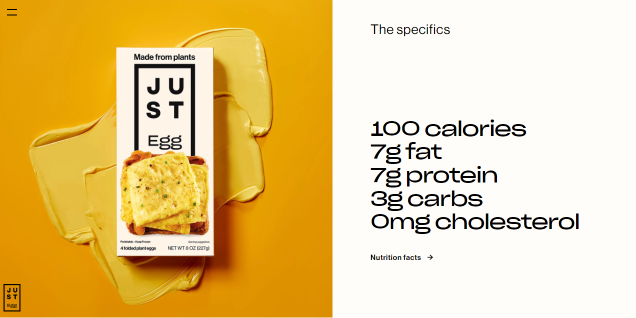 Layered Effects
Colorful, catchy, daring effects beyond the boundaries remain in trend this year. You can create exciting results with pictures, text, and window flow.
Take a look at this exciting modern website design example. The first and middle shots make it unusual and dynamic and combine the whole design into one picture.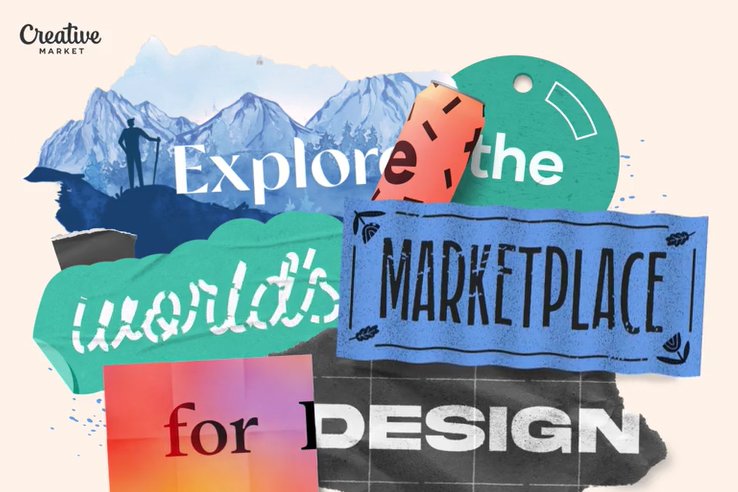 More Creativity
Where is the line between an exciting decision and something abnormal? In design, it is challenging to define what is "ok" and what looks like "too much." But it is precisely these experiments that help to find new engaging solutions, become memorable, and get fantastic results.
Look at this site. What do you think?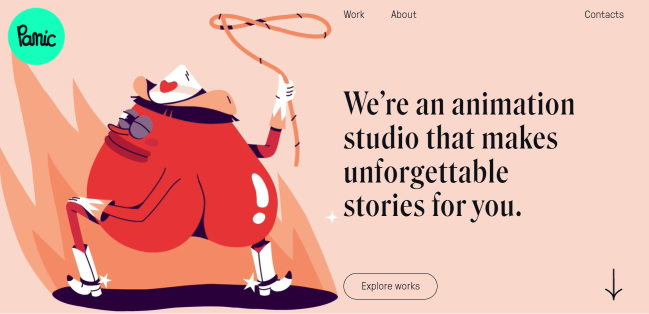 To Sum Up
Making something attractive, engaging, and interactive is not easy. But now, you have ten trends that will help you when you have no design ideas. With this knowledge, you can create even more interesting sites that will always hit the mark. Use it for your web design inspiration.
Test, try, and we are sure that your next work will be a real masterpiece bringing a lot of pleasure to your clients.