Black Friday 2022 starts 25th of November, and Cyber Monday picks up the deal marathon on the 28th of November.
Apparently, lots of web development companies are preparing juicy deals for clients. In this post, I've gathered the best deals for WordPress users, Web Developers, and Web Designers. Most discounts are valid during the week, so you can enjoy your time and pick the best product and service you'll need for the upcoming 2023.
Table of Contents
Crocoblock Deals
Before we dive into WordPress discounts, let me introduce our Black Friday deals. This year, we are hosting up to 40%, including:
40% off on standalone plugins (custom subscription);
35% off on All-Inclusive Yearly plans;
30% off on Lifetime subscriptions.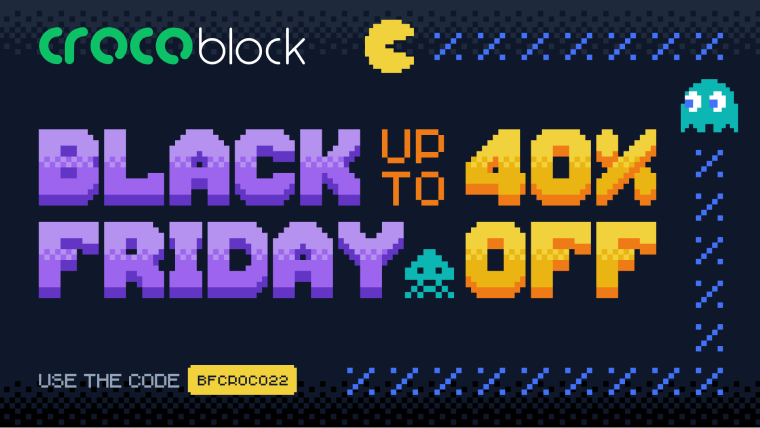 ⏰Dates: 22nd of November, 2022 – 30th of November, 2022
💰Savings: $300 on Lifetime subscription, $225 on Freelance Lifetime.
🔖Coupon Code: bfcroco22
Trustpilot rating: 4.8
"This is the best plugin for WordPress hands down. It's not always easy to find a centralized solution that works well with WordPress. Freelancers all over the world salute you, thanks to you we are able to create amazing websites and make a living for ourselves." Customer
WordPress Plugins Deals
EWWW Image Optimizer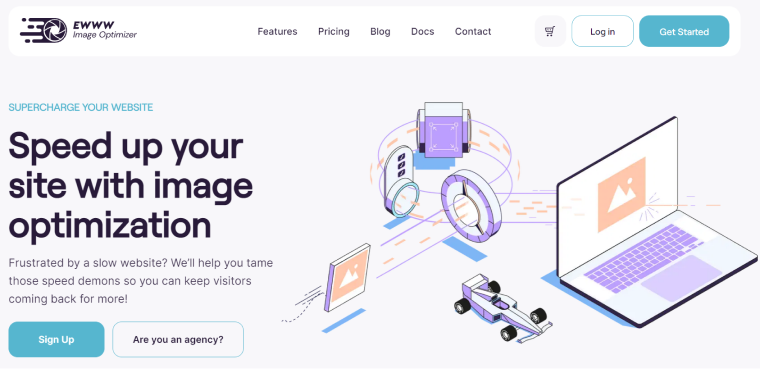 ⏰Dates: 1st of November, 2022 – 2nd of December, 2022
💰Savings: 30% off all plans, save up to $75
✨EWWW Image Optimizer Unlimited gives you all the tools you need to help you speed up your site and keep your visitors coming back for more.
WordPress.org rating: 4.7
"I have used this plugin on all my sites and my clients' sites. And it is just what every website needs." Customer
🔖Coupon Code: CHILLY30
MainWP
⏰Dates: 1st of November, 2022 – 30rd of November, 2022
💰Savings: $50
✨Get a yearly plan for $149/yr (recurring) instead of $199/yr. MainWP is a free, open-source, & self-hosted one-stop solution for agencies, developers, & freelancers who want to manage unlimited WordPress websites from a single dashboard.
WordPress.org rating: 5
"I very rarely write product reviews but MainWP is one of those products I wish I had started using many years ago. I love the privacy-first self-hosted approach which fits perfectly into my EU compliance requirements and tech stack. Also, the flexibility is unmatched. Being able to integrate my Matomo Analytics, Better Uptime reporting, Wordfence, domain renewals and bulk website changes is just excellent. A very unique product in the WordPress website management market with a passionate development team and strong community." Customer
🔖Coupon Code: BF2022
WPMU DEV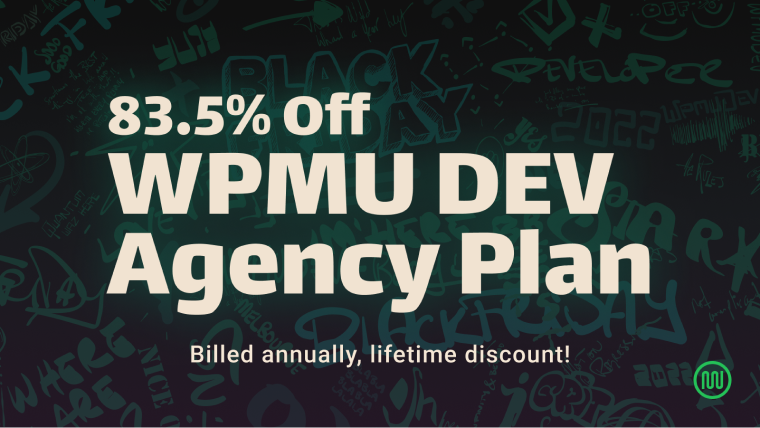 ⏰Dates: 21st of November – 29th of November, 2022
💰Savings: 83.5% off for Life
✨WPMU Dev offers 83.5% off the newly supercharged agency lifetime plan. Including new reseller domains and $4 Quantum hosting.
Google rating: 5
"The support from WPMUDEV on all of their products is amazing and fast. I recommend them to all my clients because I know I can support my client's needs and handle their issues quickly with tech support backing me up." Customer
WP Rocket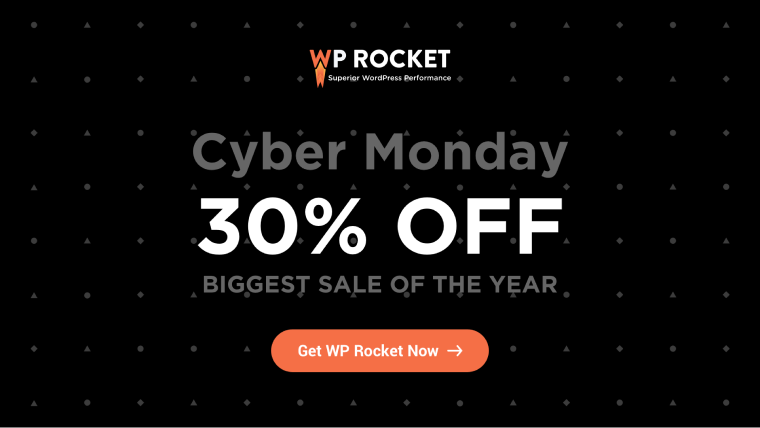 ⏰Dates: 21st of November – 30th of November, 2022
💰Savings: 30%
✨WP Rocket hosts 30% off all new licenses this Black Friday. This plugin helps to improve website speed and optimize the Core Web Vitals.
Trustpilot rating: 5
"By far the best speed optimisation plugin for WordPress. You can set it up easily in less than 5 minutes and it has an instant impact. Highly recommend." Customer
All-In-One Security (AIOS)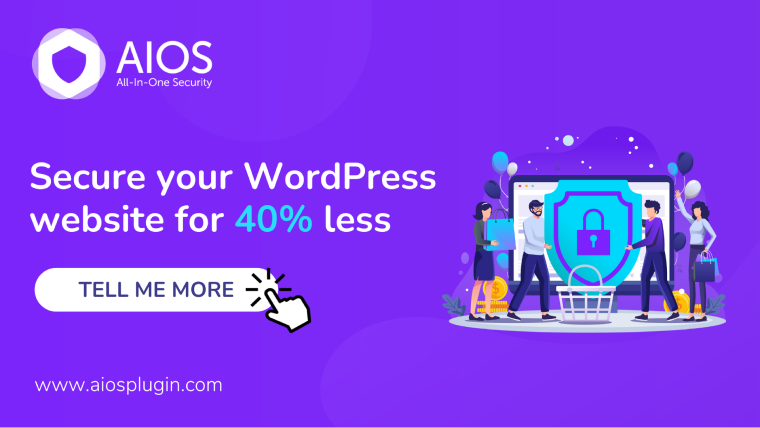 ⏰Dates: 8th of November – 30th of November, 2022
💰Savings: 40%
✨Get 40% of All-In-One Security (AIOS) – the WordPress security plugin with a 5-star user rating on the WP Directory across over a million installs.
AIOS is the All-In-One security plugin for WordPress users. AIOS prevents brute-force attacks, keeps unwanted traffic out, keeps files protected, stops bots from stealing your content and leaving comment spam, checks for malware, and gets premium support whenever you need it.
You can get 40% off AIOS Premium for unlimited sites. Prices start from $42 for the year.
🔖Coupon Code: bf22crocoblock
GetWooPlugins

⏰Dates: 10th of November – 5th of December, 2022
💰Savings: 20% off
✨With around 700 five-star ratings & 300K+ active installations, WooCommerce Variation Swatches is the most popular variation swatches plugin in the WordPress plugin repository. Using this plugin, you can add color, image, radio, and button swatches instead of the old dropdown model. As a part of WordPress Black Friday deals, Variation Swatches are offering 20% off on their product.
🔖Coupon Code: CyberMonday2022
Smackcoders
⏰Dates: 9th of November – 27th of November, 2022
💰Savings: 30% off
✨Exclsuive 30% off for Crocoblock users on the WP Ultimate CSV Importer plugin. Furthermore, you can buy a bundle: CSV importer and Leads builder plugins with 50% off discounts.
Trustpilot rating: 3.6
"Great plugin! Saved me an incredible amount of time on a site I am currently building, and I am certain I'll use it for the next site too and likely multiple times in the future. In addition, when I contacted the developers about something I couldn't figure out, I got a very friendly and prompt reply and they solved my problem and even made a little video showing me how to do it." Customer
🔖Coupon Code: BLACKFRIDAY30
WPmet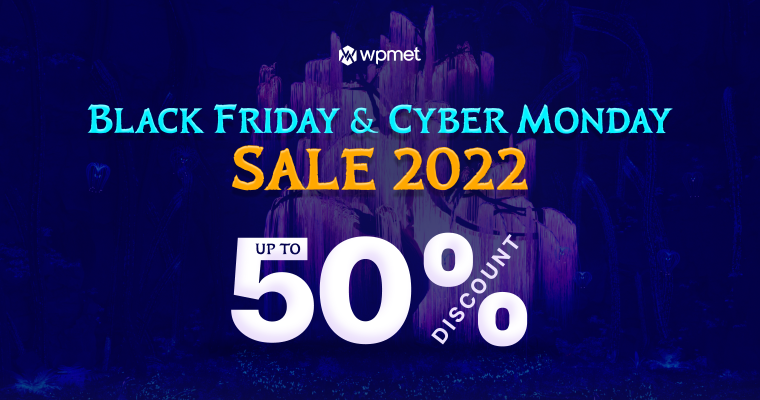 ⏰Dates:15th of November – 10th of December, 2022
💰Savings: 50%
✨Wpmet, the maker of GetGenie AI, ElementsKit, ShopEngine, MetForm, and WPSocial, is powering millions of websites with its tech innovation. Enjoy massive Black Friday discounts of up to 50% on all premium plugins from Wpmet. No coupons, no hassle – get full PRO features by paying less than half with the best deal of the year.
GetGenie AI
⏰Dates: 15th of November – 10th of December, 2022
💰Savings: 50%
✨GetGenie AI – the WordPress AI tool for SEO-optimised content & copywriting. It has 30+ ready-made templates and good use cases like SEO Keyword Analysis, SERP Competitor Analysis, On Page Optimization, Meta Description, Content Scoring, Blog Outline Creator, Blog Title Writer, Blog Article Assistant, Product Descriptions, Sales Copywriter, and many more. Enjoy up to 50% discount on GetGenie AI this Black Friday and increase your efficiency in writing content on your WordPress website.
Stackable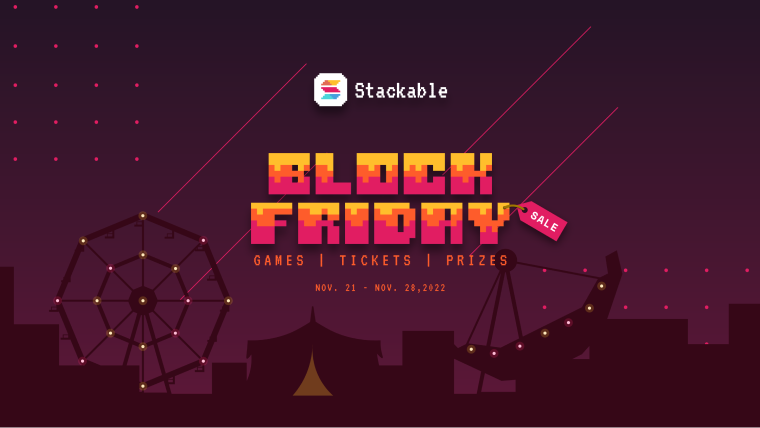 ⏰Dates: 21st of November – 28th of November, 2022
💰Savings: Up to 50% off Premium plans
✨Stackable is the all-in-one solution for creating stunning websites with the WordPress Editor. Enjoy up to 50% off premium plans this BFCM season and discover a whole new page-building experience for WordPress.
WordPress.org rating: 4.9
"Blocks are what website building needed for so, so long, and now that they're here, I can't imagine going back. Stackable has a great selection of the blocks that are functional, beautiful, and make you look like you hired a pro." User
Independent Analytics

⏰Dates: 25th – 28th of November, 2022
💰Savings: 60%
✨Get 60% off annual & lifetime licenses
WordPress.org rating: 4.7
"Finally a great and useful alternative to do some serious tracking! (without the speed problems and all the other headaches coming with external services which you have to pay every month)." User
🔖Coupon Code: EARLYBIRD
Greenshift
⏰Dates: 20th – 30th of November, 2022
💰Savings: 35%
✨Greenshift is the fast Gutenberg page and animation builder with more than 50 unique blocks.
WordPress.org rating: 4.8
"I discovered this plugin accidentally, while looking for something else:) As always, I tested it in the dev environment like many others and I am really impressed. What so far seemed impossible to obtain in Gutenberg (compared to Elementor), I found here." User
Tidio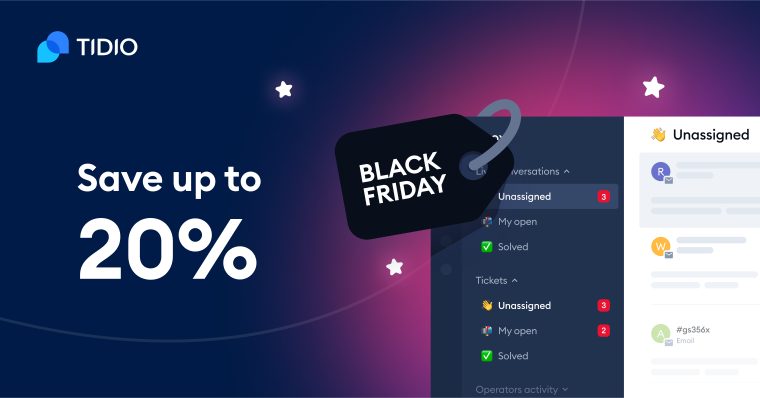 ⏰Dates: 17th of November – 4th of December, 2022
💰Savings: 20%
✨Tidio helps clients grow their businesses by enabling them to talk to their customers and deliver the best possible customer service and sales experience through one of the premium products: chatbot & live chat. Also, their current Black Friday sale offers 20% off for all annual plans.
G2 rating: 4.7
"Having never used a Live Chat feature before, I was surprised at its many features; almost all come on the standard package. I'm very impressed at how intuitive it is too. I love the 'Visitor Says' feature, and it's incredible how it can recognise the user's geolocation and preferred language. Tidio will improve productivity for our business, and there is no doubt it will increase sales too – plus, I haven't even explored how it can help us via Facebook/Instagram Messenger yet." Customer
Convert Pro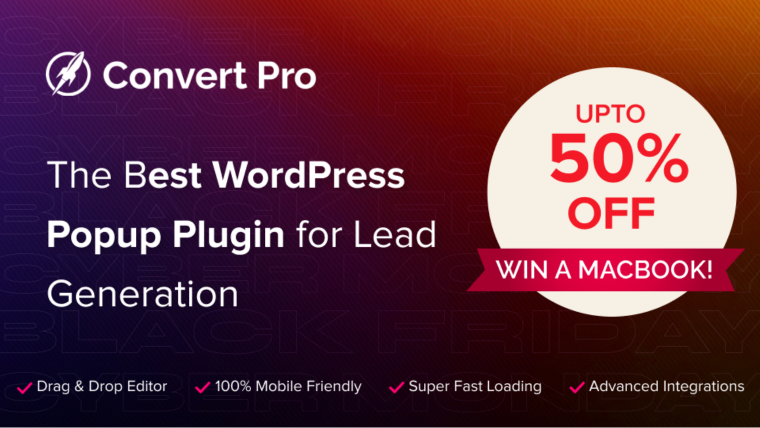 ⏰Dates: 22nd of November – 2nd of December, 2022
💰Savings: up to 50% off and Macbook Air giveaway
✨Convert Pro is the lead generation tool that helps convert visitors into subscribers or customers using the right calls to action. Effortlessly build modal popups, widget boxes, info bars, slide-ins, welcome forms, exit intent calls to action, and more to collect leads and create your email list.
CartFlows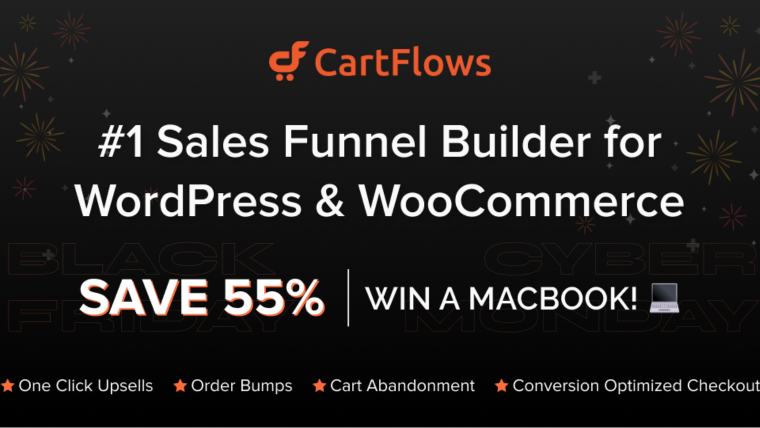 ⏰Dates: 22nd of November – 2nd of December, 2022
💰Savings: up to 55% off and Macbook Air giveaway
✨CartFlows is the sales funnel builder that turns your online store into a profit-making sales machine. The user-friendly sales funnel builder is designed to help generate leads and turn visitors into customers. Increase sales and the average cart value by including upsells, order bumps, cross-sells, and more.
Trustpilot rating: 3.8
"I never regret my investment in CartFlows because this is how I see it: an investment that will create a very easy and pleasant check out for my customers and that will bring me in more sales. I strongly recommend CartFlows for anyone who wants to have the #1 Sales Funnel Builder to Increase their conversions & maximise profits." User
WPVR – Virtual Tour Builder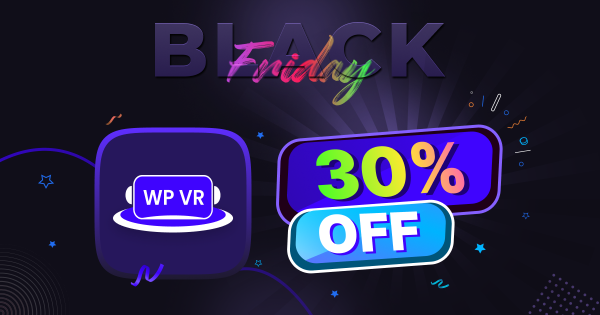 ⏰Dates: 20th of November – 5th of December, 2022
💰Savings: 30%
✨WPVR allows you to create stunning virtual tours & impress the visitors of your website. It's a user-friendly and easy-to-use plugin that turns your 360 panorama images into live Scenes that your viewers can control. And once you connect multiple scenes, it becomes a complete virtual tour of your property, office, showroom, hotel, or any other place you want to promote.
WordPress.org rating: 4.7
"Very helpful and prompt support. So far solved all my requests and even implemented some features. Also there is no other 360 plugin I'd use (tried all available) – this one is the best." Customer
🔖Coupon Code: BFCM30
Perfmatters

⏰Dates: 16th of November – 1st of December, 2022
💰Savings: 30% off
✨Perfmatters is a lightweight web performance plugin designed to help increase Google Core Web Vitals scores and fine-tune how assets load on your site.
Trustpilot rating: 4.6
"If you're looking for a WordPress plugin to optimize your website for speed, PerfMatters is an excellent choice. It's incredibly easy to use and provides comprehensive options to improve site performance and reduce page loading times. Plus, Brett and Brian always seem to be available to assist with any setup or optimization questions." User
🔖Coupon Code: BLACKFRIDAY
SEOPress
⏰Dates: 23rd of November – 30th of November, 2022
💰Savings: over 33% off
✨Bundle SEOPress PRO plus SEOPress Insights – $99 instead of $148. The deal automatically applies at the checkout stage.
WordPress.org rating: 5
"I've been using it for years now on all my clients websites." User
Admin Columns Pro
⏰Dates: 22nd of November – 25th of November, 2022
💰Savings: 25%
✨Get 25% Off on any purchase.
Artbees Deals
⏰Dates: 22nd of November – 6th of December, 2022
💰Savings: up to $149 (50% off)
✨Growmatik grows sales through omnichannel marketing workflows across the web, popups & email. Automate all your marketing campaigns from cart recovery to upsell, cross-sell, promos with highly-smart targeting and from within one dashboard. Growmatik is 50% off on all its plans indefinitely this Black Friday season. 
SellKit is an all-in-one collection of tools to boost engagement, sales, and loyalty in WooCommerce stores. It will help you drive more sales with sales funnels, increase order value with optimized checkout and boost engagement with dynamic discounts, smart coupons, and checkout alerts. This Black Friday SellKit offers a 50% discount on its Standard and Pro plans indefinitely. 
WordPress Themes Deals
Astra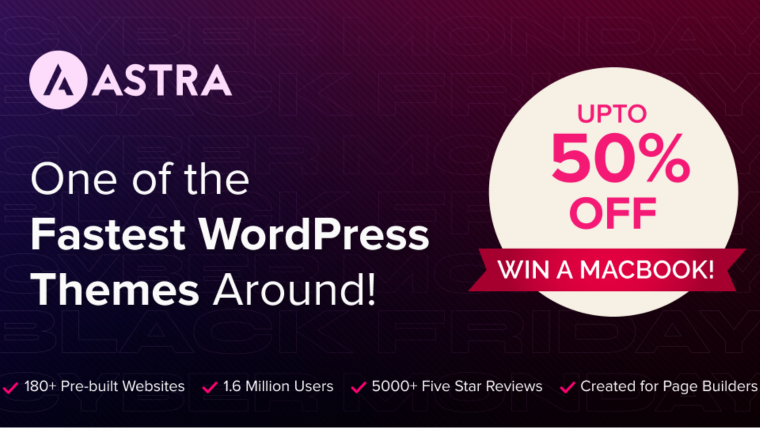 ⏰Dates: 22nd of November – 2nd of December, 2022
💰Savings: up to 50% off and Macbook Air giveaway
✨Astra is a lightweight WordPress theme ideal for building any website. With over 1.6 million users, Astra is the most popular theme in the WordPress ecosystem. It offers an ever-growing library of pre-built Starter Templates created with your favorite page builders.
Trustpilot rating: 4.9
"I use the Astra Theme for nearly all of my client's websites because has so many customizable features (like header and footer builder, custom fonts, fixed header, widgets, custom mobile menu etc.) And the support is great as well. I rarely have any problems but when I do have a question, the support is really fast." User
OceanWP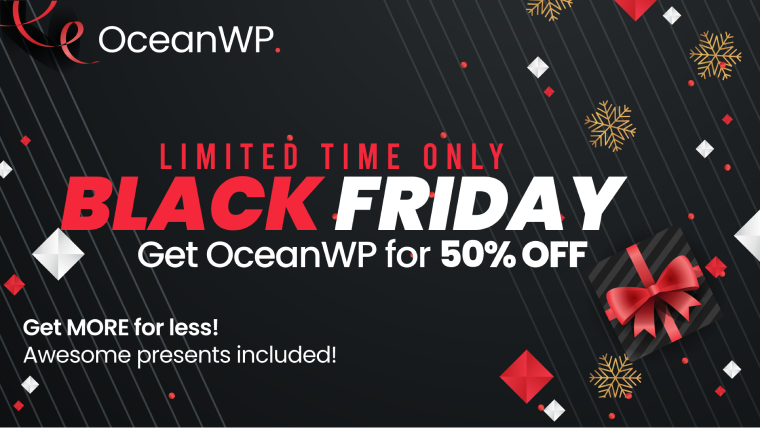 ⏰Dates: 22nd of November – 5th of December, 2022
💰Savings: 50%
✨You get full-power mode immediately, access 200+ full website templates (royalty-free images included), Elementor sections library, direct image and icons import, webinars, and workshops with the Ocean Bundle (OceanWP Premium).
WordPress rating: 4.9
"The theme is one of the best I used. You can realy tell it's been developed for a while now and you have nice customization options. Maybe it's good the dev team takes another good look at the different header options because most of them don't look good on an iPad. I have bought the premium version and I am happy I did. You don't get additional custumization option within the menus that are already there when you buy it BUT you do get access to a lot of plugins to make you website a lot more advanced/modern like: popup login, real nice popup for woocommerce when adding product to cart, sticky (slideable) header and a lot more. Support is also great. So fast and very very helpfull." Customer
🔖Coupon Code: BFCM2022
KadenceWP
⏰Dates: 15th of November – 29th of November, 2022
💰Savings: 40%
✨40% off all annual bundles and a la carte products; 25% off early renewals; $499 for a lifetime.
WordPress.org rating: 4.9
"Recently I purchased the full bundle, now on a live wocommerce site, and still incredible support. Kadence blocks and theme are good." User
TemplateMonster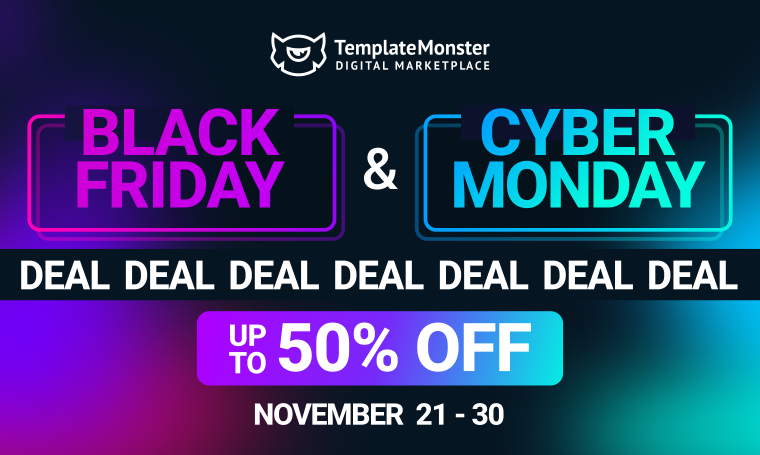 ⏰Dates: 21st of November – 30th of November, 2022
💰Savings: discounts up to 50%
✨TemplateMonster is a digital marketplace that provides you with classy ready-made products.
Trustpilot rating: 4.8
"I have little to absolutely no experience in web design. Tyler was extremely patient with and walked me through the process with no issues."
Creative Themes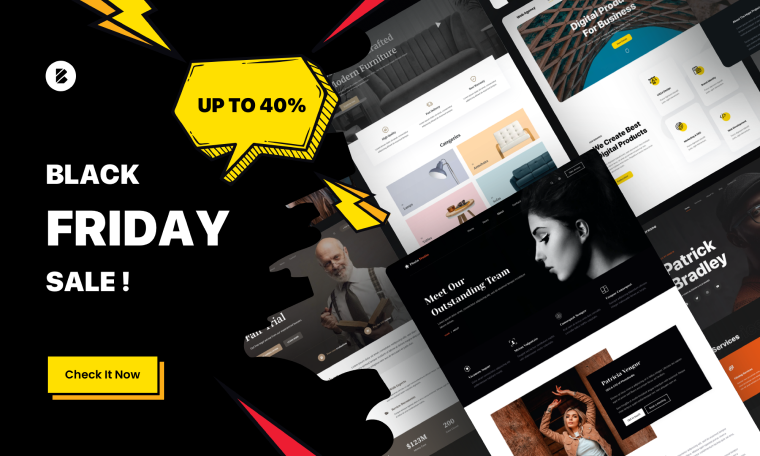 ⏰Dates: 21nd of November – 10th of December, 2022
💰Savings: up to 40% off
✨Blocksy is a blazing fast and lightweight WordPress theme built with the latest web technologies. It was built with the Gutenberg editor in mind and has a lot of options that make it extendable and customizable. You can easily create any type of website, such as a business agency, shop, corporate, education, restaurant, blog, portfolio, landing page, and so on.
WordPress.org rating: 5
"I have been using Blocksy for the last 2 years or so. Today I am writing the review. In one word, if you are looking for a theme with Great User Experience, Speed, and Customer Support than Blocksy is your choice. I admit blocksy is not the fastest theme. But, I have owned and used the top fastest theme (GP, Kadence, Neve) and still use it in different scenarios. But among them, Blocksy seems a great deal. Almost 80% of my WordPress sites are powered by Blocksy Pro." User
🔖Coupon Code: BFCM2022
SKT Themes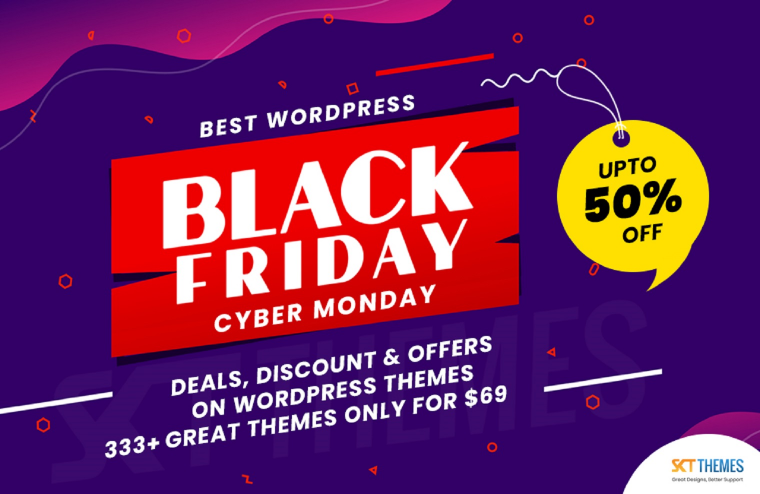 ⏰Dates: 1st November – 31 November, 2022
💰Savings: up to 50%
✨SKT Themes is WordPress themes development company, that offers more than 333+ themes in the bundle.
Trustpilot rating: 4.8
"I purchased a great-looking WordPress theme from these folks. Due to the fact that I am illiterate when it comes to setting up a theme on my site, I had a few problems; I contacted support and they were prompt at answering my email, checking out the backend of my site and giving me solutions to my problems, which if I had checked deeper into instructions I should have been able to figure out. These folks are friendly, patient, understanding, and helpful." Customer
WordPress Hosting Deals
Rocket.net
⏰Dates: 31st of October, 2022 – 10th of December, 2022
💰Savings: $1 for the first month
✨Rocket.net is a fast WordPress hosting with 90+ reviews on Trustpilot.
"I just migrated to Rocket.net and it was very smooth. They were very helpful and my site is now up and running." Customer
Trustpilot rating: 4.9
Kinsta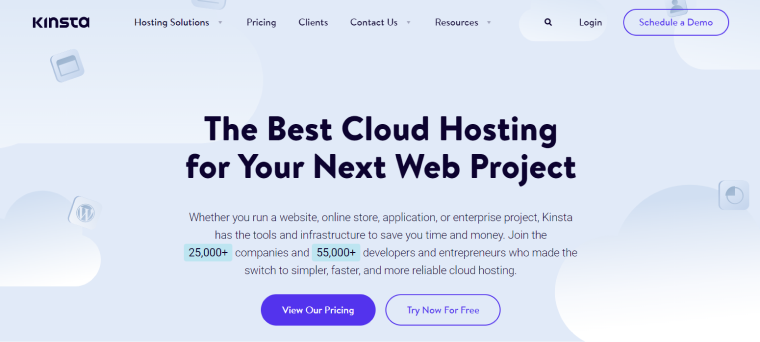 💰Savings: 2 months of free hosting by choosing Kinsta's annual plans.
✨ If you're looking for a Black Friday deal, Kinsta takes a different approach. Instead of providing short-term deals, they focus on bringing long-term value to their customers.
In the past years, Kinsta released various premium features at no extra cost, including:
Cloudflare enterprise-level integration ($200/mo value);
Kinsta Application Performance Monitoring tool for identifying and fixing code-level issues;
the fastest and latest generation C2-type servers powered by Google Cloud;
the premium-tier global network.
You can choose from 35 data centers (with more on the way) and 200+ CDN PoPs to give your website a global presence and unequaled speed. Kinsta offers free WordPress migrations to all customers.
They also recently introduced a new free feature, the Site Preview Tool, which makes testing a migrated site before going live an even more straightforward process.
You also get a 30-day money-back guarantee and a 2-month free hosting on their annual WordPress hosting plans. And to bring even more value to customers, Kinsta recently launched their new cloud hosting services: Application Hosting and Database Hosting.
Trustpilot rating: 4.3
Cloudways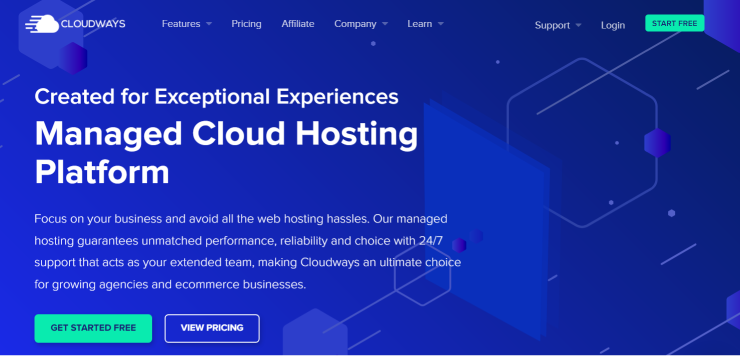 ⏰Dates: till 28th of November, 2022
💰Savings: 40% off for the next four months on all hosting
✨Cloudways is popular managed cloud hosting.
Trustpilot rating: 4.5
"We're super happy with Cloudways, as an agency we rely on professional services and great quality servers. They have an extraordinary support. Being in this business for quite some time I rate Cloudways with the highest rating based on service, trustability, reliability and innovation. If you look for a professional hosting solution to meet your strongest business requirements, don't Google and go with Cloudways." Customer
🔖Coupon Code: BFCM4030
InMotion Hosting
⏰Dates: 21st of November – 30th of December, 2022
💰Savings: up to $2,412
✨InMotion Hosting is shared WordPress hosting, that offers two free domains on all shared WordPress plans and free backups on one-year terms or longer. Host unlimited sites with unlimited storage, bandwidth, and email accounts on all plans, excluding WordPress Core. Other sitewide deals are available for Shared Hosting, Reseller Hosting, Managed VPS Hosting, and the new Aspire Dedicated Server plan.
Trustpilot rating: 4.2
"I don't have the need for support very often, but when I do, every channel is very responsive. Even if the help doesn't resolve the problem, I can contact them in chat, voice, or email & every single time, they are very quick to assist. For me, the availability of support is key. I've never waited longer than 5 minutes on call or chat for an agent. They are always, always, always very kind, patient & helpful. Thank you, InMotion Hosting, for great customer support!" Customer
A2Hosting
⏰Dates: 11th of November – 5th of December, 2022
💰Savings: up to 67% Off
✨A2Hosting is the managed hosting provider for WordPress users.
Trustpilot rating: 4.5
"I have had a problem to restore website which I have had backed to my PC and wanted to use it with a new domain. I have raised the support ticket and this have been handled with very knowledgeable and kind team who has done it. On my behalf within hours." User
Marketing Deals
Sender.net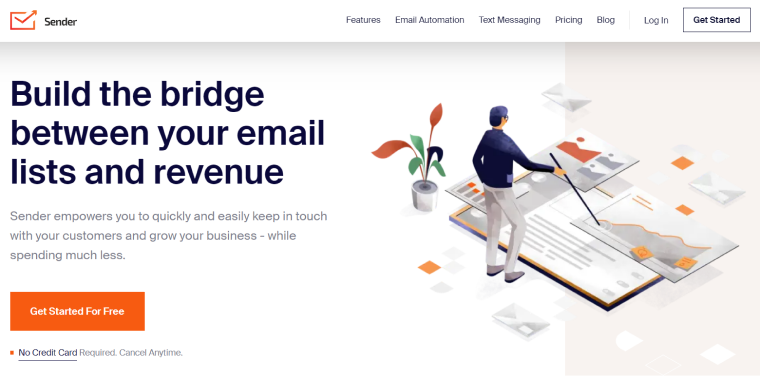 ⏰Dates: 25th of November, 2022 – 1st of December, 2022
💰Savings: 20% OFF
✨Sender is one of the affordable email and SMS marketing automation platforms, offering a variety of features from smart segmentation to help you reach your audience more effectively to in-depth reporting. The platform has various pre-made templates that help you design eCommerce pop-ups and forms and stunning newsletters that attract subscribers. Easily create emails & SMS sequences and watch your business grow.
Trustpilot rating: 4.6
"Sender is one of the most flexible email marketing platforms. They provide various features that are included in the free forever plan. It is a perfect opportunity for small businesses like us. We also really enjoy the available ecommerce integration to connect with our store and create abandoned cart email automation for keeping the revenue growth. Considerably the best product for such a low price." Customer
🔖Coupon Code: FRIDAY
SendPost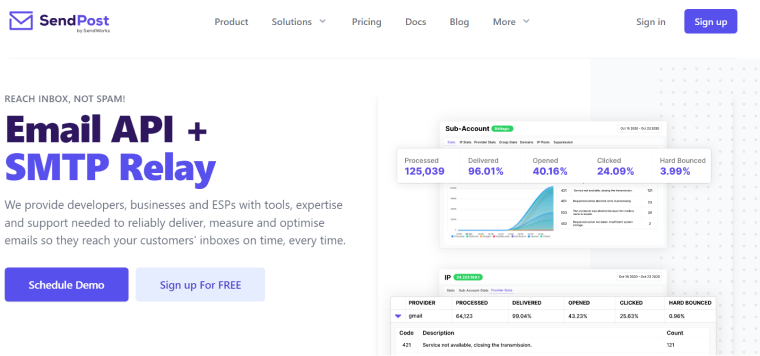 ⏰Dates: 25th of November – 28th of November, 2022
💰Savings: Get credits to send a million emails for free. Signup to send 1 million emails (free!).
✨SendPost is an email delivery service. It provides developers, businesses, and ESPs with a solution to reliably deliver, measure, and optimize emails. They have API SDKs in 14+ programming languages.
Se Ranking
⏰Dates: 21st of November – 5th of December, 2022
💰Savings: 20%
✨SE Ranking is an award-winning all-in-one SEO solution that exceeds user expectations. Depending on your needs, you can choose one of SE Ranking's Black Friday offers. Get an annual subscription at a 20% discount, free access to the Content Marketing tool, or save big on user seats. No promo code is required—your personalized offer is waiting for you at checkout.
Trustpilot rating: 4.8
"After going through quite a few different SEO research service providers online over a few months I settled with SE ranking as my go to. The pricing plan is reasonable and works well for myself as I am a one man team currently. Recommended to give them a try since they have a trial you can sign up for." Customer
ClickUp
⏰Dates: 22nd of November – 3rd of December, 2022
💰Savings: 20% discounts
✨ClickUp is an all-in-one productivity tool designed to tackle any task from your daily to-dos to complex projects, even your business' entire workflow—all in one centralized place. It has hundreds of flexible tools, real-time updates, drag-and-drop functionality, and over 1,000 integrations to connect all your work together. Use ClickUp to take the heavy lifting off of workflow management by streamlining your processes and optimizing your day-to-day process.
Capterra rating: 4.7
"I love this tech. We use it with all of our clients, all of our projects, all of our personal house projects as well. It's a great way to manage our business (and our lives)." Customer
🔖Coupon Code: CYBERUP
Klenty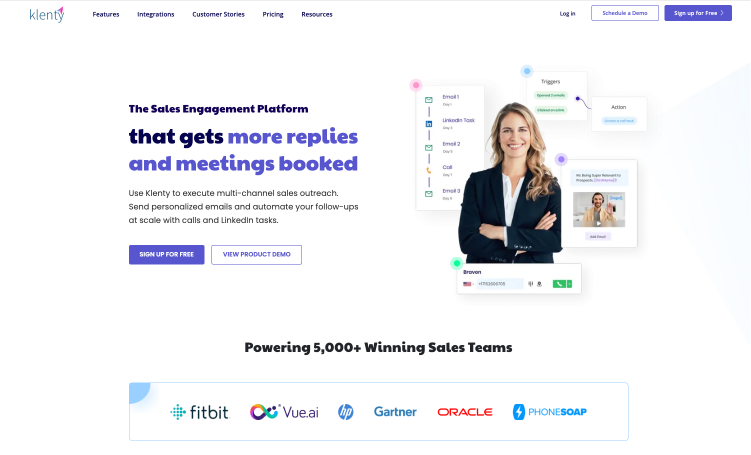 ⏰Dates: till 30th of November, 2022
💰Savings: get 25% off on all of the annual plans
✨Klenty is the ultimate Sales Engagement Platform that helps sales teams book more meetings with less work. Using Klenty, sales reps can execute hyper-personalized, multi-channel outreach by leveraging emails, calls, LinkedIn, and text messaging.
Capterra rating: 4.6
"I love that we can schedule bulk mails in klenty and love the everyday report that the system generates of the number of views, clicks, open rates, etc." User
🔖Coupon Code: BLACKFRIDAY2022
ContentStudio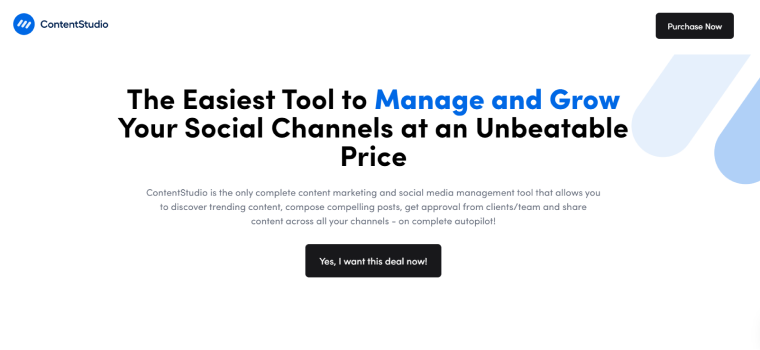 ⏰Dates: 2nd of November – 25th of November, 2022
💰Savings: 30% off on annual plans
✨ContentStudio is a great tool for those looking to manage their social media content more efficiently. ContentStudio provides an easy-to-use platform that makes it simple to grow your social media following. With ContentStudio, you can create and publish content, schedule posts, and track your results. And the best part is that it's free to try. So if you're looking for a way to streamline your social media management, sign up for a free trial of ContentStudio today.
Trustpilot rating: 4
"Been using ContentStudio for several years now and found it to be reliable and powerful. The feature set has grown consistently over the years, and this has ensured that it has remained a valuable tool within our business." User
Web Design Deals
Mockplus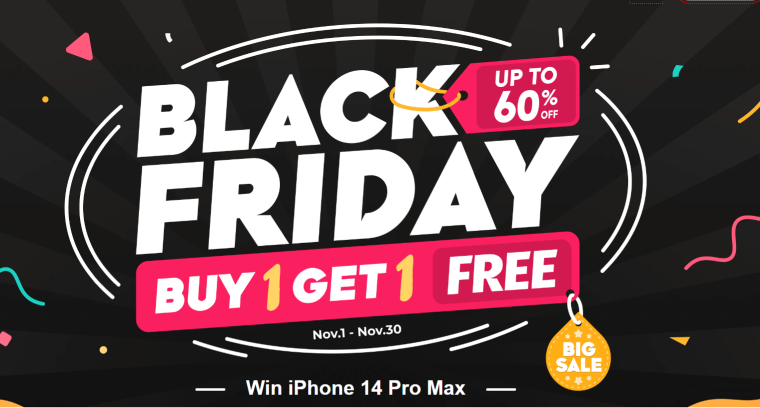 ⏰Dates: 1st of November – 30th of November, 2022
💰Savings: up to 65% off
✨Mockplus is an online prototyping tool that promises to help you create interactive prototypes fast, share, test, and cooperate with your team together to foster your entire product design workflow by at least 200%.
Mockplus has more than 3000+ built-in design elements and templates. Asset libraries also allow you to design UI layouts and patterns once easily and reuse them across pages, prototypes, and even teams forever.
It is excellent for you and your team to create anything from sketches, diagrams, wireframes, and mockups to hi-fi prototypes better together in one place.
ProductHunt rating: 5
"This is a great design tool even it has cons of some aspects. I love it! You should give it a try and let more people know this great tool." Customer
🔖Coupon Code: MPBLACK2022
Turbologo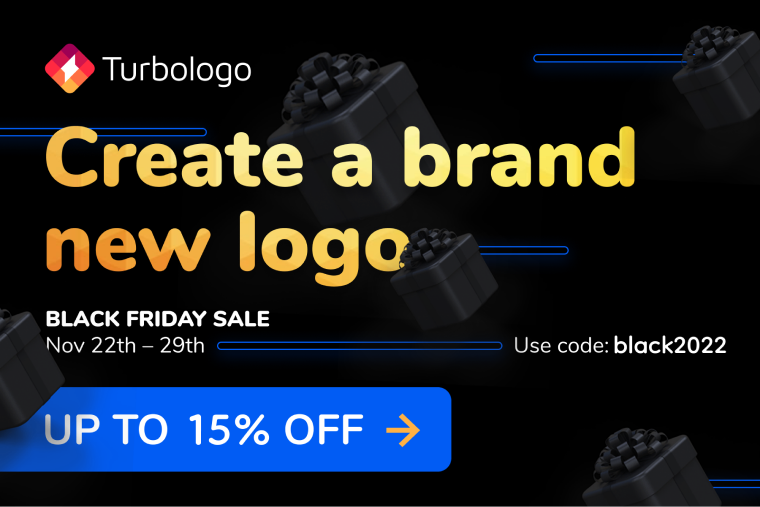 ⏰Dates: 22nd – 29th of November, 2022
💰Savings: up to 15%
✨Turbologo is an online logo generator that will help you create your own logos in just minutes. Our logo maker allows you to create all types of logos including company logos, product logos, gift logos, and more.
Trustpilot rating: 4.6
"Mindblowing! Cannot believe I designed the logo of my choice without any graphic designing experience." Customer
🔖Coupon Code: black2022
Designmodo Inc.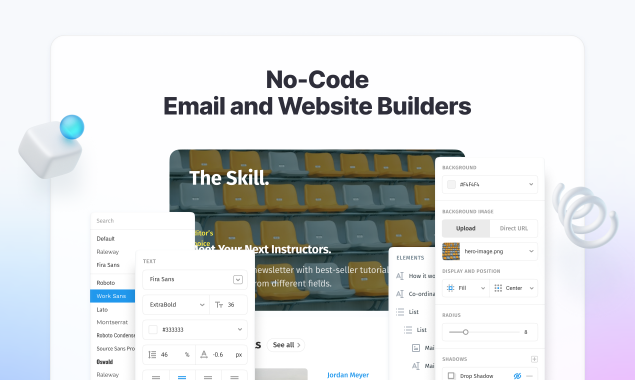 ⏰Dates: 21st of November – 30th of November, 2022
💰Savings: 40%
✨Designmono is an all-in-one solution to create website and newsletter designs to impress and engage your customers.
Trustpilot rating: 4.9
"Designmodo creates high-quality, user-friendly products. I've been using some of Designmodo's products (Slides and Postcards) for years and have been very pleased so far." Customer
🔖Coupon Code: BLACK
Element How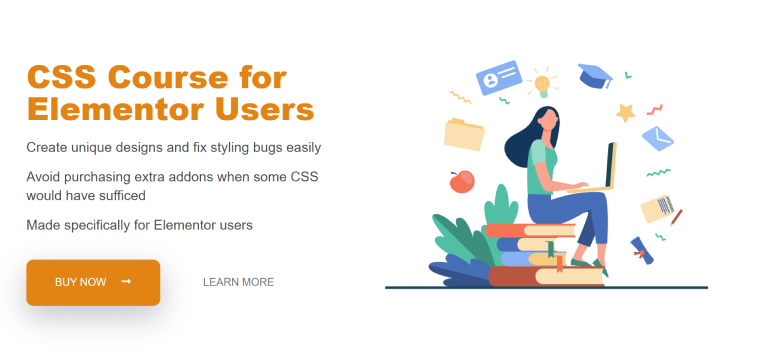 ⏰Dates: 12nd of November – 6th of December, 2022
💰Savings: 20%
✨Save 20% on Element.How's brand new CSS course for Elementor users.
🔖Coupon Code: launchoffer
Icons8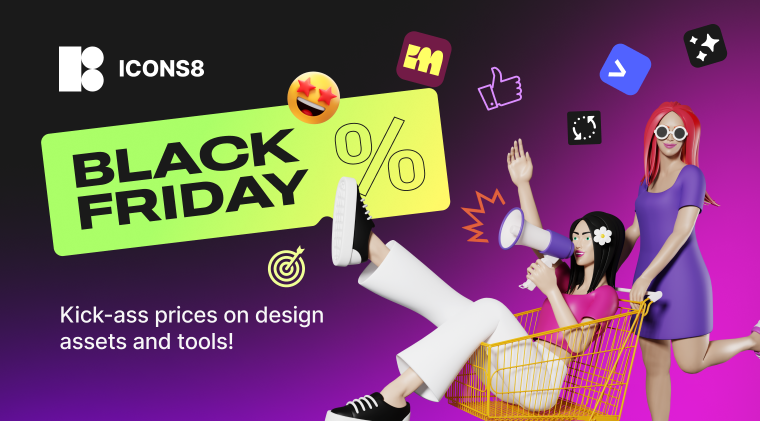 ⏰Dates: 21st of November – 27th of November
💰Savings: 50-55%
✨Icons8 creates design assets and tools. The projects include icons, illustrations, a music library, photo stock, design software, synthetic media, and AI tools. Icons8 offers two big deals on Black Friday 2022: the Mega Creator plan for $119 with coupon code BF2022; the Background remover plan with 50% off on yearly plans with coupon code REMOVER.
Trustpilot rating: 3.6
"I would strongly recommend this site and any support you can give them to make sure this site will stay and be preserved as it is. Thank you Icons8 for being great." Customer
🔖Coupon Code: BF2022 / REMOVER
FreeLogoDesign
⏰Dates: 17th of November – 30th of November, 2022
💰Savings: Save 40% on FreeLogoDesign premium plans: high-resolution files for your logo and much more.
Ekomi rating: 4.1
"The process was easy enough, and definitely less expensive than going through a designer/firm. That said, I found the UI a little clunky and it was difficult to make the small specific changes I wanted. Ultimately, I ended up getting a Premium package for the value of all the components, plus the Unlimited post-purchase changes was a major selling point." Customer
🔖Coupon Code: NOVEMB40
MasterBundles

⏰Dates: 24th of November – 26th of November, 2022
💰Savings: up to 50% off
✨MasterBundles is a marketplace for graphic designers where you can find a variety of different products from the field of graphic design: logos, graphics, textures, mockups, backgrounds, templates, and more.
Trustpilot rating: 4.3
"I searched a bit online to find some graphics I can use for a project that needed many of them. It would cost me a fortune if I didn't find MasterBundles. This bundle I bought had over 32 animal SGs of high quality, and plenty of other choices I could use. I plan to use it in the future, too, this site is a very good find." User
🔖Coupon Code: BLACKFRIDAY2022
Web Development Deals
ThemeSelection
⏰Dates: 10th of November – 30th of November, 2022
💰Savings: 30%
✨ThemeSelection offers premium quality, developer-friendly & easy-to-use admin Template & UI kits for web developers & web designers. Using these professionally developed admin templates you can develop responsive web apps. You can create any kind of web apps such as SaaS apps, Fitness Apps, Educational Apps, eCommerce apps etc. ThemeSelection is giving 30% OFF on this Black Friday & Cyber Monday.
🔖Coupon Code: CW30OFF
Creative Tim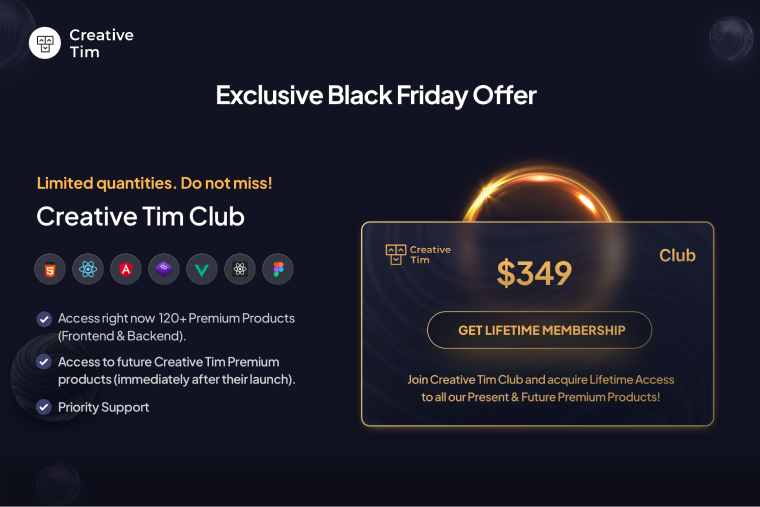 ⏰Dates: 21st of November – 5th of December, 2022
💰Savings: up to 85% OFF
✨Black Friday at Creative Tim is coming with the most exclusive offer. Join Creative Tim Club and get access to all their Premium products For Life. What does it mean? You will have access to all their present and future products, and your design hours will be covered forever.
FAQ
When is Black Friday in 2022?
Black Friday 2022 will be on the 25th of November.
When is Cyber Monday in 2022?
Cyber Monday 2022 will be on the 28th of November.
How to activate the Black Friday deal?
To get the discount, you need to apply the coupon code at the checkout stage or follow the deal page with automatically increased prices.
Does Crocoblock have a Black Friday deal in 2022?
Yes, Crocoblock Black Friday and Cyber Monday week is from the 22nd of November till the 30th of November, 2022, and discounts are up to 40%.
To Sum Up
Black Friday and Cyber Monday are the most significant sales of the year. So, it's a great time to save money and grab the best price for the products you want.
Disclosure: some links may be affiliate ones, but it doesn't influence my decision for including the deal.