WordPress website maintenance isn't a glamorous or exciting topic, but it's a very important one. Without regular maintenance, your website will slow down, get glitchy, and eventually become obsolete.
Here, I'll take you through eight of the most important tasks you need to carry out in order to have a well-maintained and smooth-running WordPress website.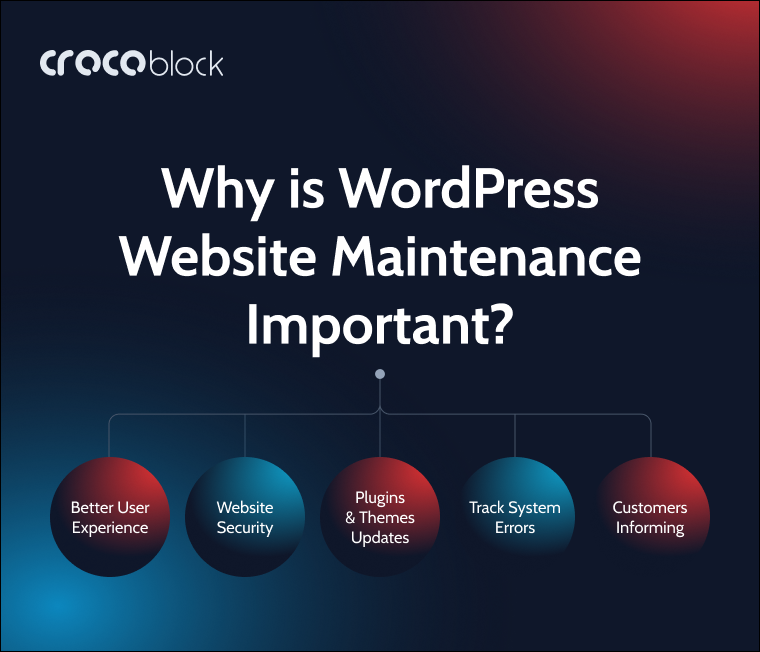 Keep Your Site Backed Up
A website backup is basically a copy of all your website data. If your website breaks, you can use your backup data to restore it.
There are various WordPress plugins that make it easy to backup your site. These include:
UpdraftPlus
Jetpack Backup
BackupBuddy
How often you need to back up your website depends on a couple of factors:
The type of site architecture you use: if you use a hidden layer neural network system or a framework that includes a lot of automated updates, your site will change and evolve faster and more frequently than more static architecture. This means that you'll need to backup more often.
The number of updates and changes you make: if you want to keep the most up-to-date version of your site backed up at all times, it's important to make a backup every time you do something like add a new blog post, add a new page, or basically change anything.
Oh, and be sure to back up the database as well as the core files – you'd be surprised at how many people forget about the database!
Make Sure Your Plugins Are up to Date
Usually, WordPress plugins will update themselves automatically. But it's still worth running a manual check for updates every now and again.
Sometimes, WordPress will tell you when an update is available but won't proceed to download the update until you give the go-ahead. For this reason, checking your dashboard and running update scans is an important part of WordPress website maintenance.

Test Your Forms
You ideally want your site visitors to have an experience that's as smooth and as friction-free as possible. This is especially true when it comes to forms.
Not only are site forms the main medium by which your website visitors interact with you (getting in touch, submitting queries, making purchases, etc.), but they're also a frequent source of friction.
Form frustration is a real problem. If customers find that forms are slow to load, glitchy, or require them to type in information over and over again, they're likely to click out.
So, regularly check that your forms are as quick and efficient as possible. Also, watch out for new tech that could make your customers' form experience even better. If there's one aspect of WordPress website maintenance that deserves your time and effort, it's the forms – never underestimate their importance.
Run General Performance Tests
Regular testing is a vital part of WordPress website maintenance. I recommend that you come up with a general testing strategy, incorporating things like:
Finding and fixing broken links (tools like SEMrush and Ahrefs are useful for this).
Checking the database connection.
Make sure that all the buttons are clickable and that they lead to the right place.
Usability testing – making sure that the site is running smoothly, loads quickly, and displays as it should.
Mobile testing – making sure that your site is optimized for mobile and (if relevant) that it links up to your app properly. There are plenty of on-demand testing solutions out there that can help with this.
None of these things is hard to do, and none of them should take you long.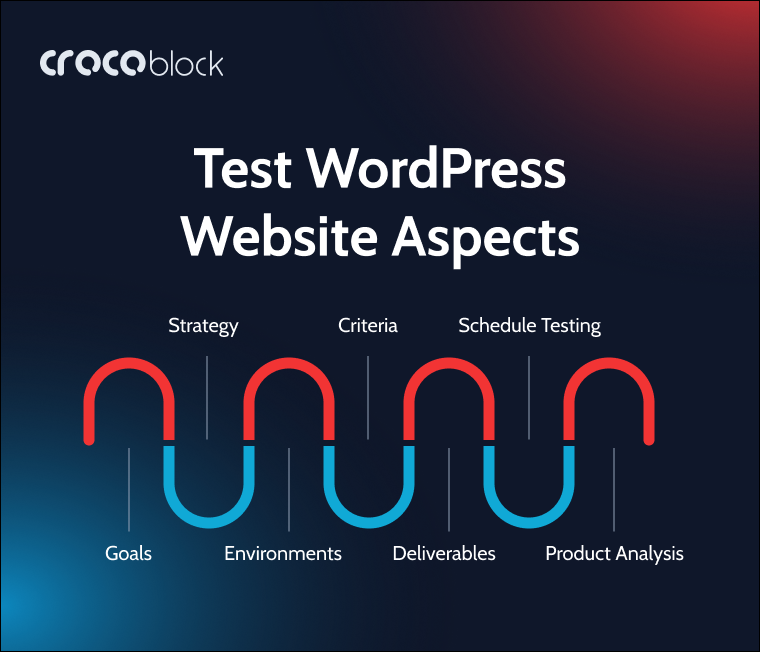 Optimize Your Contact Options
Depending on what your business does, it's likely that a lot of your CTAs direct customers to the contact page.
We've already covered the importance of checking and optimizing your forms. Now, it's worth taking this a step further and ensuring that all of your contact page information and options are optimized.
Check that "Contact us" CTAs lead to the right place. Make sure that there are several contact options (perhaps including a contact form, an email address, a postal address, a link for SIP calls, and a phone number). Make sure that these details are clear, easy to find, and accurate.
This may sound like obvious advice, but you'd be surprised how many companies move or get new numbers and forget to update their site with the new info!
Update Site Security
I don't need to tell you how important cybersecurity is. But still, no article on WordPress website maintenance would be complete without mentioning security.
Make sure that your virus and malware protections are fully up to date and working at optimum. Train your staff (if relevant) in your cybersecurity protocols. If you can, assign regular cybersecurity checks to a qualified professional.
It's also worth doing things like regularly changing your passwords and keeping a close eye on cybersecurity news. Data is a vital resource – hackers are as eager to get it as you are to keep it safe! So make sure you're always one step ahead.
Hunt Down (And Fix) 404 Errors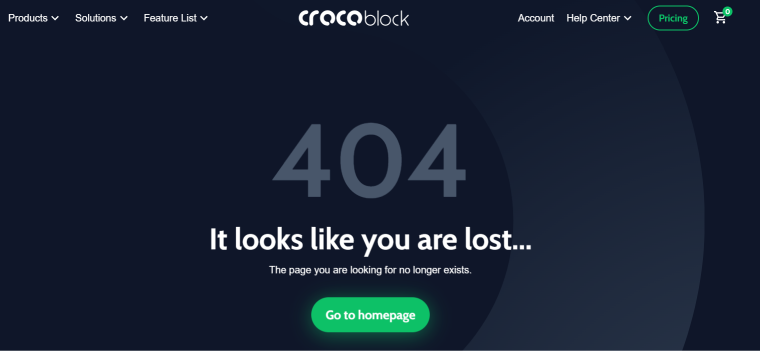 We're all familiar with the dreaded "Page not found!" message. Usually, a 404 error occurs when someone types an address incorrectly – but, sometimes, they happen when a page is down due to technical or other reasons.
404 errors are frustrating for your customers and can lose you a lot of traffic. So, make sure that all your pages are up and functioning properly.
Run an SEO Audit
A beautifully functioning site is no use if people can't find it in the first place! By running an SEO audit, you can figure out how well your site scores in Google rankings.
It's worth doing regular SEO audits because Google's preferences frequently change. What worked when your site first went live may well have fallen by the wayside by this point.
I recommend that you run an SEO audit at least once a year – preferably supported by a good SEO plugin. And don't forget to back up any changes you make while you're at it.
Successful WordPress Website
General site maintenance may be dull, but it's vital nonetheless. By regularly testing, checking, and re-optimizing your site, you're ensuring that it gives visitors the best possible experience. And a good visitor experience is crucial for conversions.
So, what are you waiting for? Dive in and get testing.