A custom blog posts archive allows you creating a blog page layout and then applying it instead of the default blog page you've got, thus letting you be more creative.
Creating a custom archive template
Step 1 — Firstly, open the WordPress Dashboard and proceed to the Crocoblock > My Library directory in order to create a custom blog posts archive.

Please, pay attention! In case you don't use Crocoblock, you can also add a template via Elementor > My templates directory.
Step 2 — Switch to the Archive tab and click the Add New button.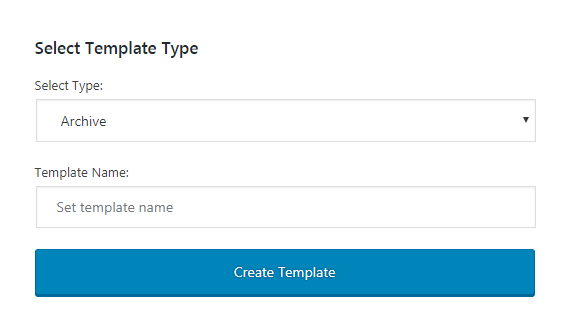 Step 3 — After that, the popup appears. Set the Archive template in the Select Type dropdown. Provide the template with the title.
Step 4 — Click the Create Template button and you will be redirected to Elementor editor.
Step 5 — In order to pull out the posts to the archive template, you can use Listing Grid widget, Posts widget or Smart Posts List widget.
Step 6 — Drag and drop the needed widget to a new section and enable Use as Archive option. It will make this widget pull the latest publications.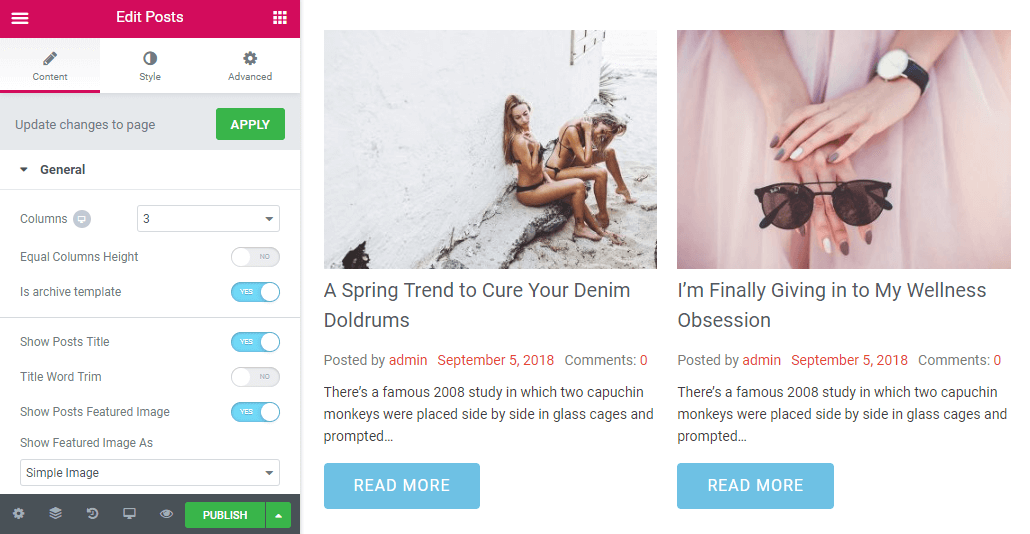 Also, such properties as the number of posts to show per page will be applied. You can set them in the Settings > Reading block.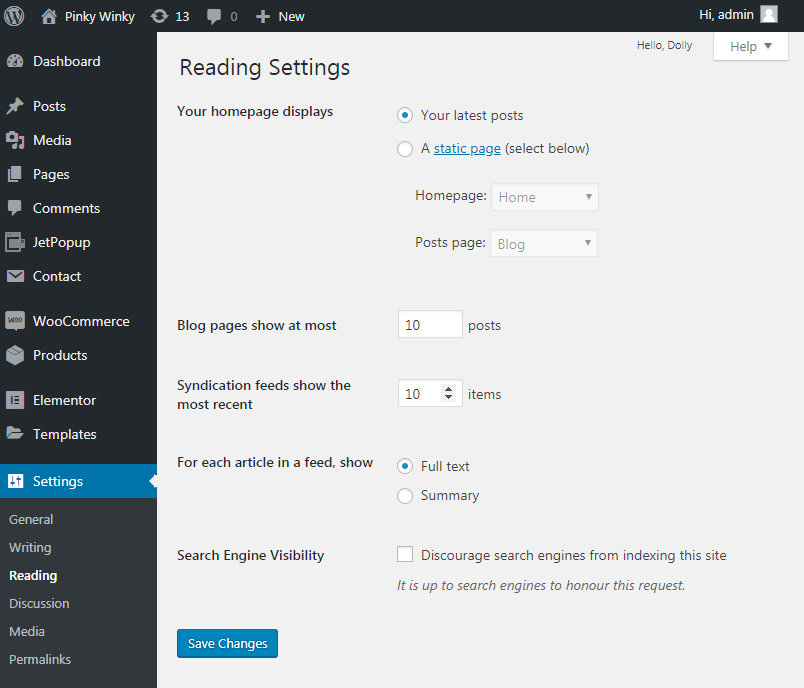 Step 7 — In Elementor you can customize the appearance of the blog posts archive template using an abundance of stylization settings.
Step 8 — Once you're satisfied with the template's appearance, proceed to the general settings and select the needed conditions.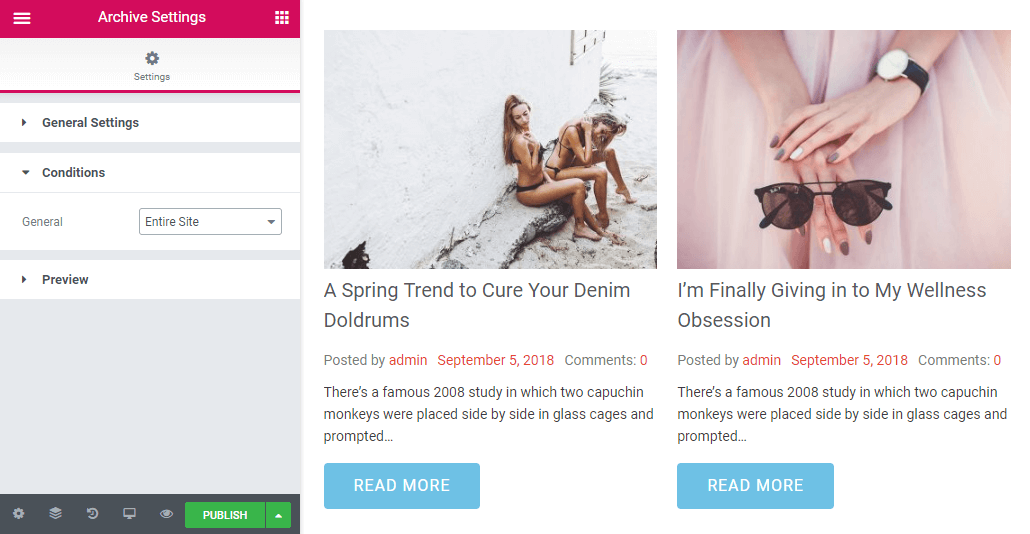 In order to apply an Archive template instead of the default blog page template, choose the Entire site condition.
Also, please, make sure you're using Kava theme in case you're working with JetThemeCore library.
Step 9 — Finally, click the Publish button in order to save the progress.
Here it is! Your custom blog posts archive is ready to use. You can go to the website and have a look.