JetEngine plugin was created to help you display different information automatically. The data you put into the meta fields can be drawn out to the page and shown in the most attractive way. Listing Template is a part of the functionality that displays the data on the website's page.
What is a Listing?
It is a set of information about one item of a Custom Post Type. The Listing displays data that you previously added to the meta fields of a post. When you create a Listing Template, you define what meta fields will be shown, in what order, and what style settings will be applied to them. When you would like to add a Listing Grid to your website, it will consist of the Listing Template items. We could say that the Listing is a cell of the Listing Grid.
Where to find the Listing Templates?
All created Listing Templates are stored in a table that can be found in the JetEngine > Listings submenu tab.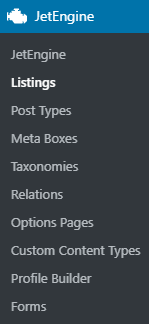 Besides the Title, the table has 4 more columns. The Source column shows the source of the data that was used in the listing. For post type/taxonomy displays what post type or taxonomy this listing is submitted to. The Author column shows who created the listing, while the Date shows when it was created.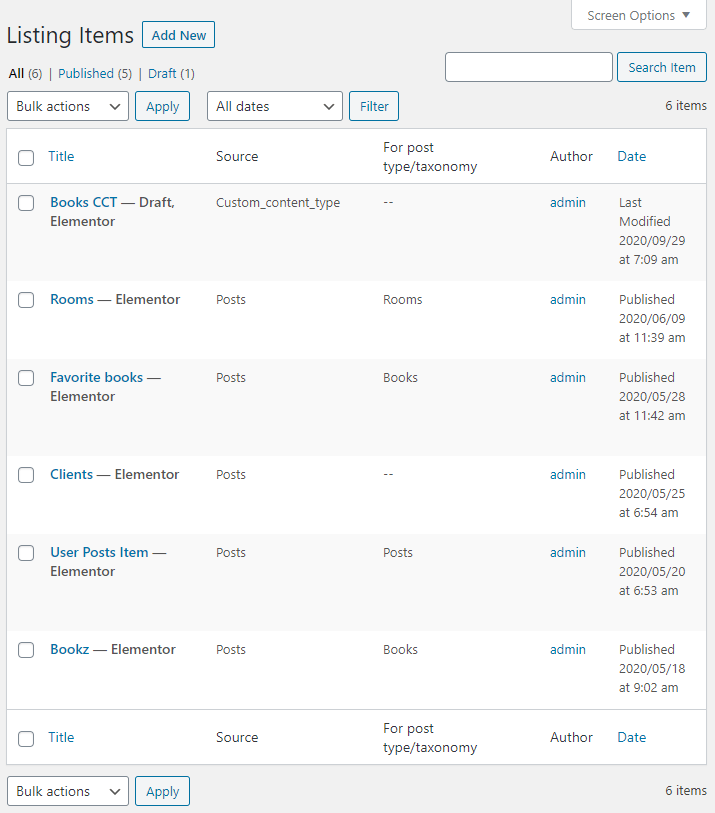 In this menu window, you can add new Listing Templates by clicking the "Add New" button, edit the existing templates, and delete them.
What widgets are used in a Listing Template?
There are six widgets, created to display the dynamic information:
The links above will lead you to the usage tutorials.
Besides these widgets, you can use any other available for you but be aware that they will show static data. For example, if you use the Dynamic Image widget, it will show a picture you put into the corresponding meta field and those pictures will differ for every item (if you added different pictures, of course). And if you use the Image widget, all the items of the Listing Grid will show the same one picture.
What Sources there could be for the Listing Template?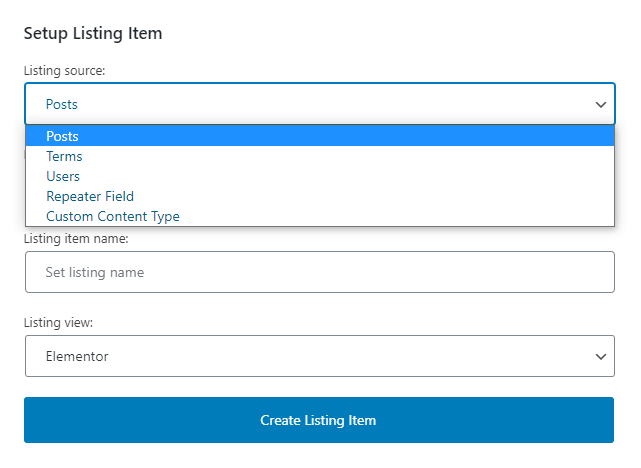 When you start to create a Listing Template, the first thing you will be asked to define is the Source. Here is a list of sources with the links to guides that can help you create the Listing Item for that type of source:
Repeater Field (that includes the Options Pages too);
Custom Content Type.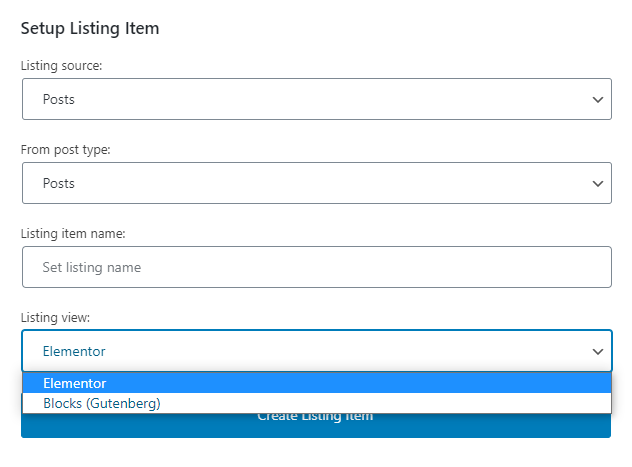 This is a general overview that gives you only a basic understanding of Listings. Go through the guides mentioned in the article to master the JetEngine settings.