You can visualize brands and companies by means of attaching their logo images, adding the links and styling them up!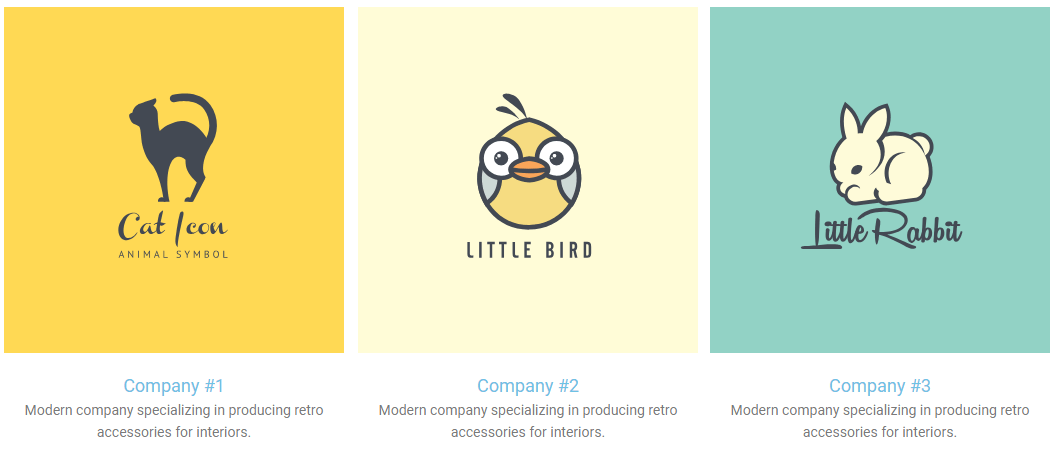 Adding brand logos to Elementor-built pages
Step 1 — First of all, log in to your website and open the page where you want to use Logo Showcase widget with Elementor.

Step 2 — You can also use the Magic Button and find the brands samples in the Sections > Brand tab.
Step 3 — Then, select the number of columns in the Content block. It's possible to create up to 6 brands.

Step 4 — Afterwards, fill in the Name, Description, URL fields and upload the companies' logos.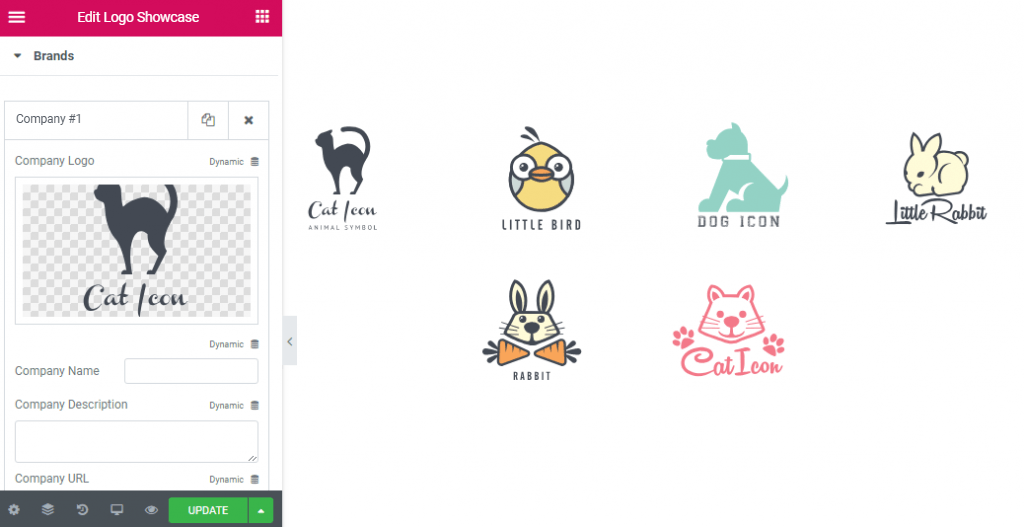 Step 5 — After that, proceed to the Style section, where you can personalize the widget.
Styling up
Step 1 — The Company Item block empowers you to set the item's Alignment.
Step 2 — In the Company Logo block, you are able to customize the Border Radius, Border Type, Box Shadow, Alignment and Logo Wrapper.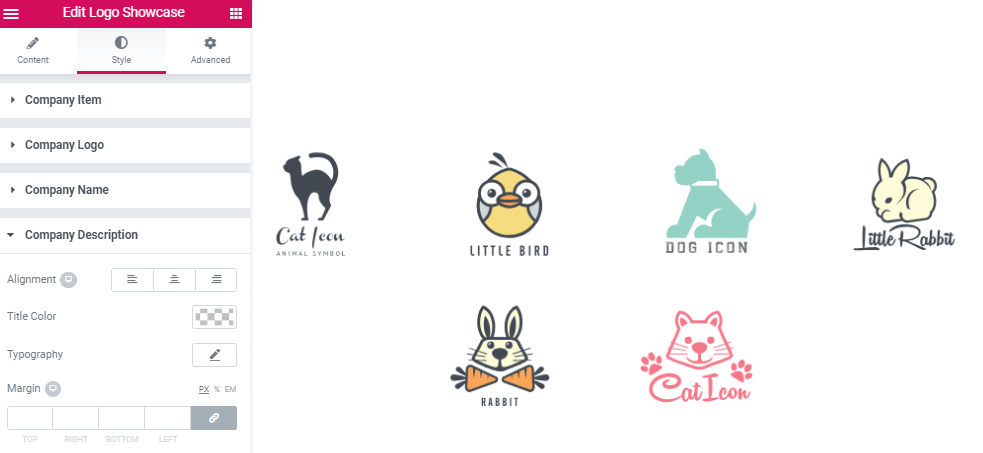 Step 3 — The Company Name block makes you in charge of modifying the Title Color, Typography, Margin and Alignment.
Step 4 — Company Description is a block, where you pick the Title Color, Typography, Margin and Alignment of the description.
Step 5 — Moreover, there is an option allowing you to preview your changes at the bottom of the Elementor page builder.
Besides, you can click the Responsive Mode to find out, how a new widget will look like on a desktop, a tablet or mobile device.
Finally, click the Update button in the bottom-right corner of the page builder. Enjoy your new Logo Showcase widget!