To create a Search filter, you'll need JetSmartFilters plugin first. JetSmartFilters is a plugin that adds easy-to-use AJAX filters to the pages built with Elementor which contain the dynamic listing. JetSmartFilters plugin provides seven different widgets for applying filters.
The Search widget is one of them. You can use this filter to allow visitors to search for the matching results manually by inputting the needed words into the Search field.
Please, note, that in order to use JetSmartFilters you would also need JetEngine or JetWooBuilder plugins to showcase the product or post listing.
Reading this tutorial will teach you how to create a Search filter with JetSmartFilters plugin.
Creating a Search filter
Step 1 — Firstly, log into your WordPress Dashboard and navigate to Smart Filters > Add New. Then, you will need to fill such fields as Name and Filter Labels, choose Search Type and Search by Custom Field.
Also, in the Query Variable, you'll need to set queried filed key (for us it's "country"). When you're done with this, click on the Publish button.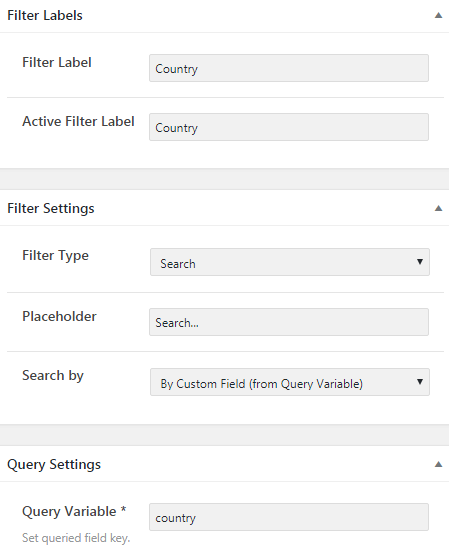 Step 2 — After that, open the Post in which you want to use the Search filter. In the Custom field (for us it's "Country") set the name of the filter (ex. Poland), and click on the Update button.

Step 3 —The next step is to filter some publications using the newly created filter. You'll need to create listing items in advance and show them with the help of Listing Grid widget.
So, after you've created a Listing Grid with your publications that have a custom field with some values you need to drag and drop the Search filter widget to the needed section.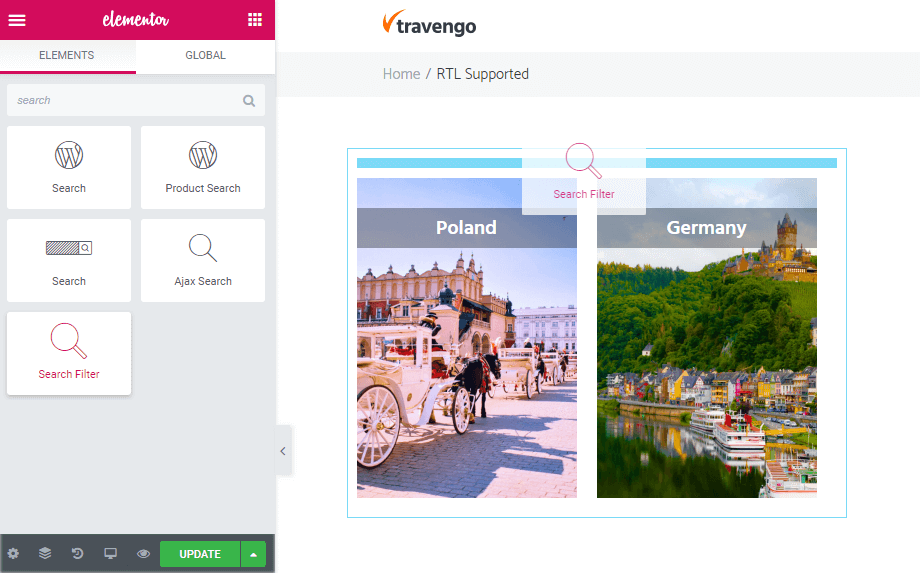 Step 4 — In the Content settings, you have to select your filter and choose JetEngine in This filter for section field.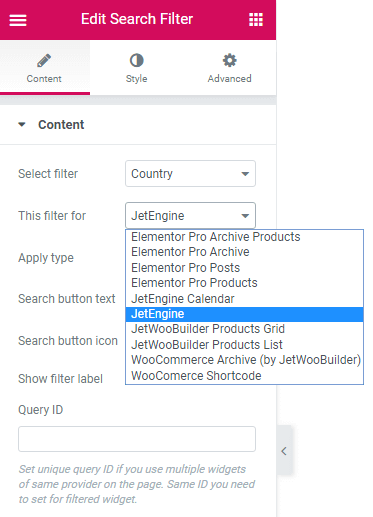 Step 5 — The last step is to click on the Publish button and try your filter out.
Congrats! Now you know how to create a Search filter with JetSmartFilters plugin.