When the client finishes the checkout process, he/she is usually redirected to an order confirmation page. That page is called a Thank You page because confirmation messages commonly start with the words of gratitude. There could be some other details there, like the "Return to shop" button or order review. This tutorial reveals the whole process of creation and customization of the Thank You page by means of the JetWooBuilder plugin.
1 Step — Enable the Thank You page widgets
Go to the JetPlugins > JetWooBuilder Settings and scroll to the Thank You Page Available Widgets block. Check if all the widget toggles are turned on. By default, they are enabled but doublecheck just to be sure.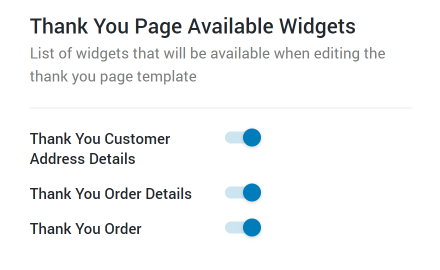 2 Step — Create a Thank You page template
Proceed to JetPlugins > Jet Woo Templates submenu and click the "Add New Template" button. Choose the "Thank You" option in the drop-down "This template for" list of the pop-up window and give it a title. Afterward, click the "Create Template" button.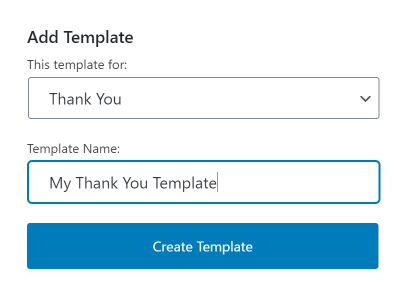 You can use any Elementor widgets to create a Thank You page layout and adjust its appearance. Just choose the widgets and drag them to the page. The JetWooBuilder plugin offers you a few widgets, created especially for the Thank You page. Let's take a closer look at them.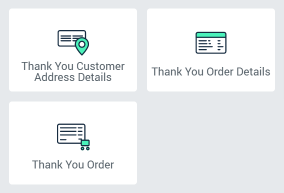 Thank You Customer Address Details
This widget adds a table to the Thank You page, containing the client's address details. The data will be taken from the checkout of the shipping form the user has filled in previously. The appearance of this block is completely customizable in the Style menu tab.
Thank You Order Details
With the help of this widget, you can add a detailed table of order details to your Thank You page. The table will show the information about the purchased items, total price, shipping details, and others. Use this widget if you want the clients to see all the details of the order they've made.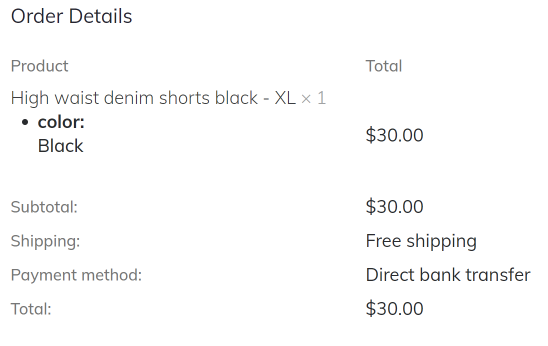 Thank You Order
This one is a more laconic version of the Thank You Order Details widget. It also shows the customer order details but in a slightly reduced way. Use it if you want to make the Thank You page simpler and more minimalistic.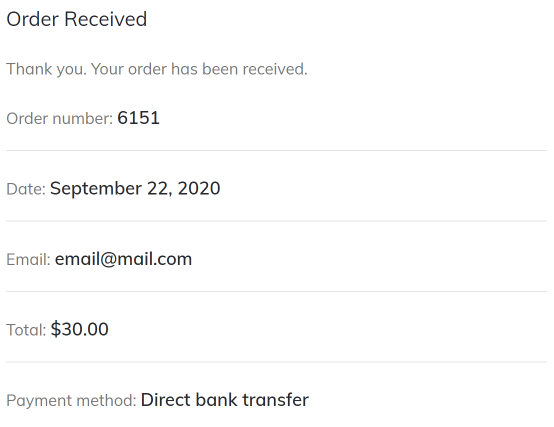 After you polish the page to perfection, hit the "Publish" button.
3 Step — Assign the template to the page
You have created a template but it is still not attached to the website's page. Go to the WooCommerce > Settings > Jet Woo Builder and scroll the page down to the Thank You section. Tick the Custom Thank You Page checkbox and choose the template you've just created in the Thank You Template drop-down menu. After that click the "Save Changes" button.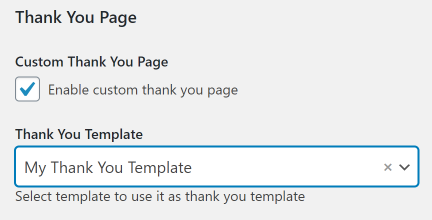 That's all, your custom Thank You page template is now assigned to your online store and you have mastered the Thank You page building via the JetWooBuilder plugin. Great job!