Dynamic Terms Widget Overview
This tutorial provides an overview of the Dynamic Terms widget from the JetEngine plugin.
With the Dynamic Terms widget from the JetEngine plugin, you can add taxonomies to the custom post types. Also, there's an opportunity to display terms in the custom post listings.
From this tutorial, you will learn everything about the Dynamic Terms widget and its functionality. So, let's take a closer look at it.
Navigate to JetEngine > Listings and click on the "Add New" button to proceed. In the Elementor builder, find the Dynamic Terms widget and drop it to the page.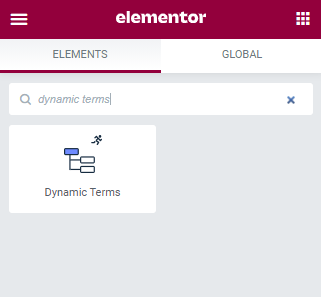 Let's go through the settings: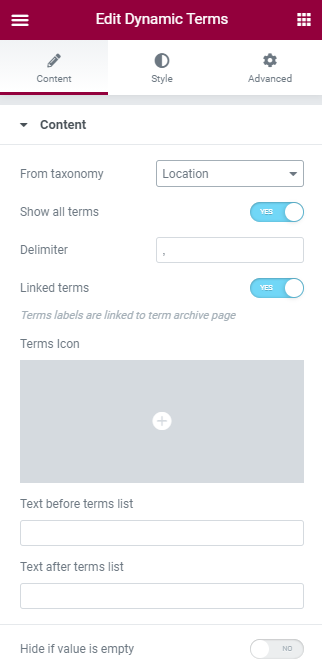 From taxonomy. In this drop-down menu, you can choose the taxonomy that will be displayed in the field;
Show All Terms. If one item is added to several terms, you can enable this option to display them all. Also, in the Delimiter field, you'll be able to add a delimiter to separate the terms from one another;
Linked terms. Enable this toggle if you want the terms labels to be linked to the term archive page;
Terms Icon. Here you can add an icon to the field. Choose it from the library or upload the SVG file;
Text before/after terms list. In those two text areas, you can add some text that will be shown before and after the terms.
The great thing here is that you can change the appearance of the terms in the Style setting block according to your vision. You'll be able to stylize every item with the help of a huge amount of different style settings. After you're done with all the settings, click on the "Publish" button to save the changes.
Congrats, now you know everything about Dynamic Terms widget settings and learned how to use it.
Was this article helpful?