Translating JetWooBuilder Templates via Polylang
Learn how to translate created JetWooBuilder templates like Account, Cart, Checkout, Shop, Login page, etc., with the Polylang plugin.
Before you start check tutorial requirements:
Polylang plugin (Free version) installed and activated

with the created shop templates.
Customize Polylang Plugin Settings
Go to Languages > Settings in your WordPress Dashboard and click on "Settings" in the Custom post types and Taxonomies module.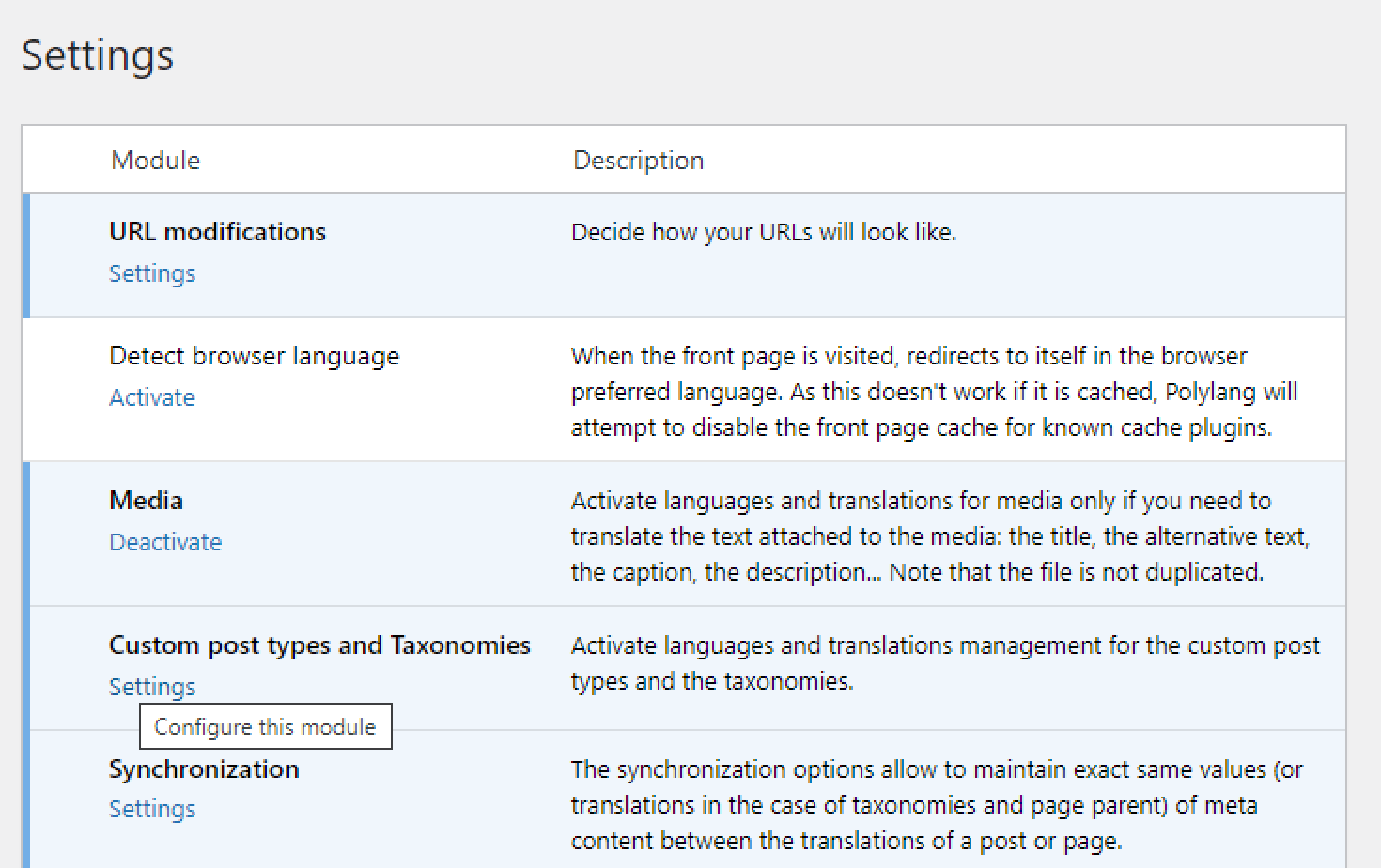 Then set a checkmark in front of the JetWooBuilder Templates to activate language and translation for such Page templates. Then hit the "Save Changes" button.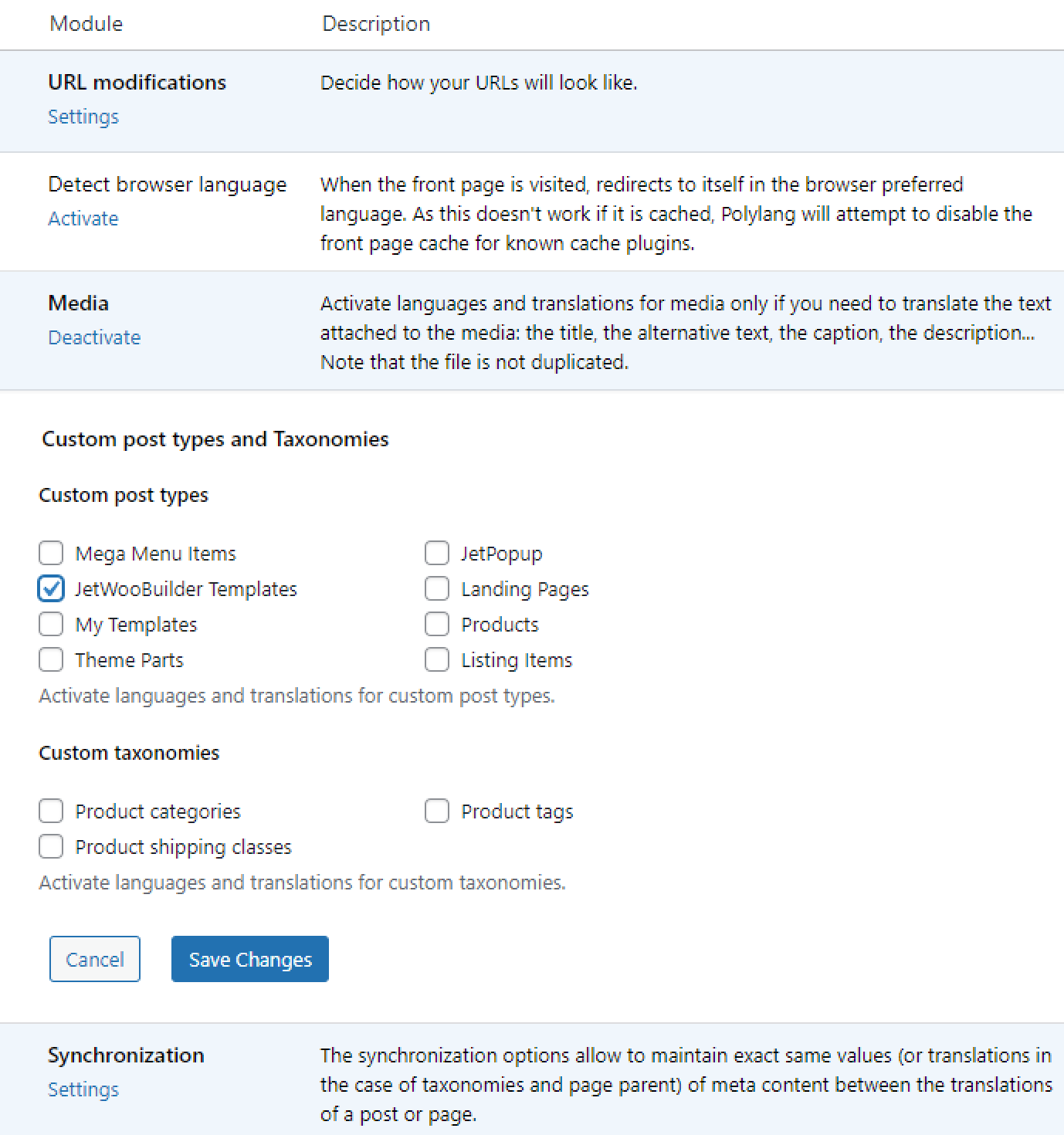 Configure JetWooBuilder Template Settings
After that, proceed to Crocoblock > Woo Page Builder and click to edit a template that you want to translate.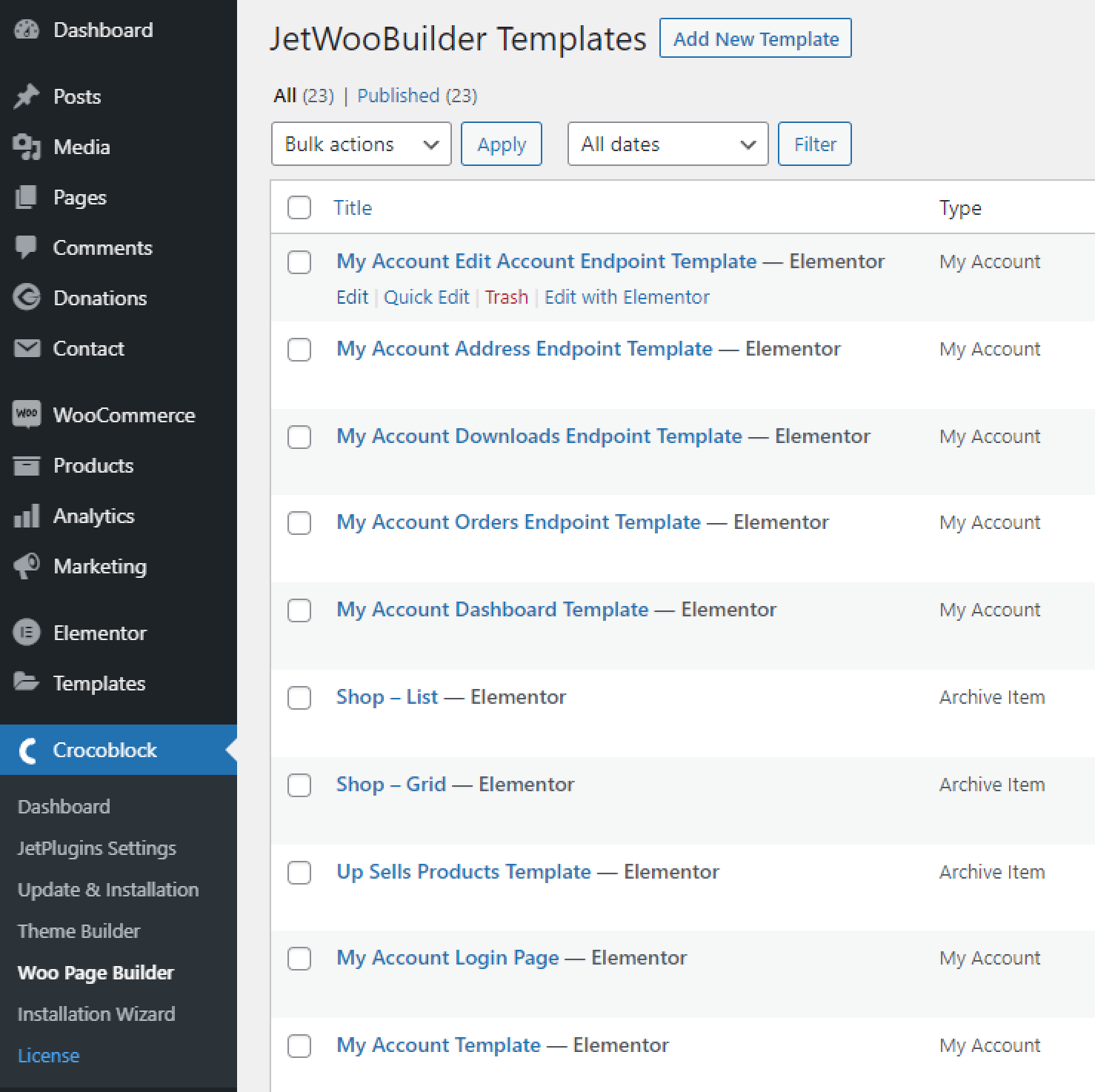 On the Edit Template page, you will see the option to translate the template.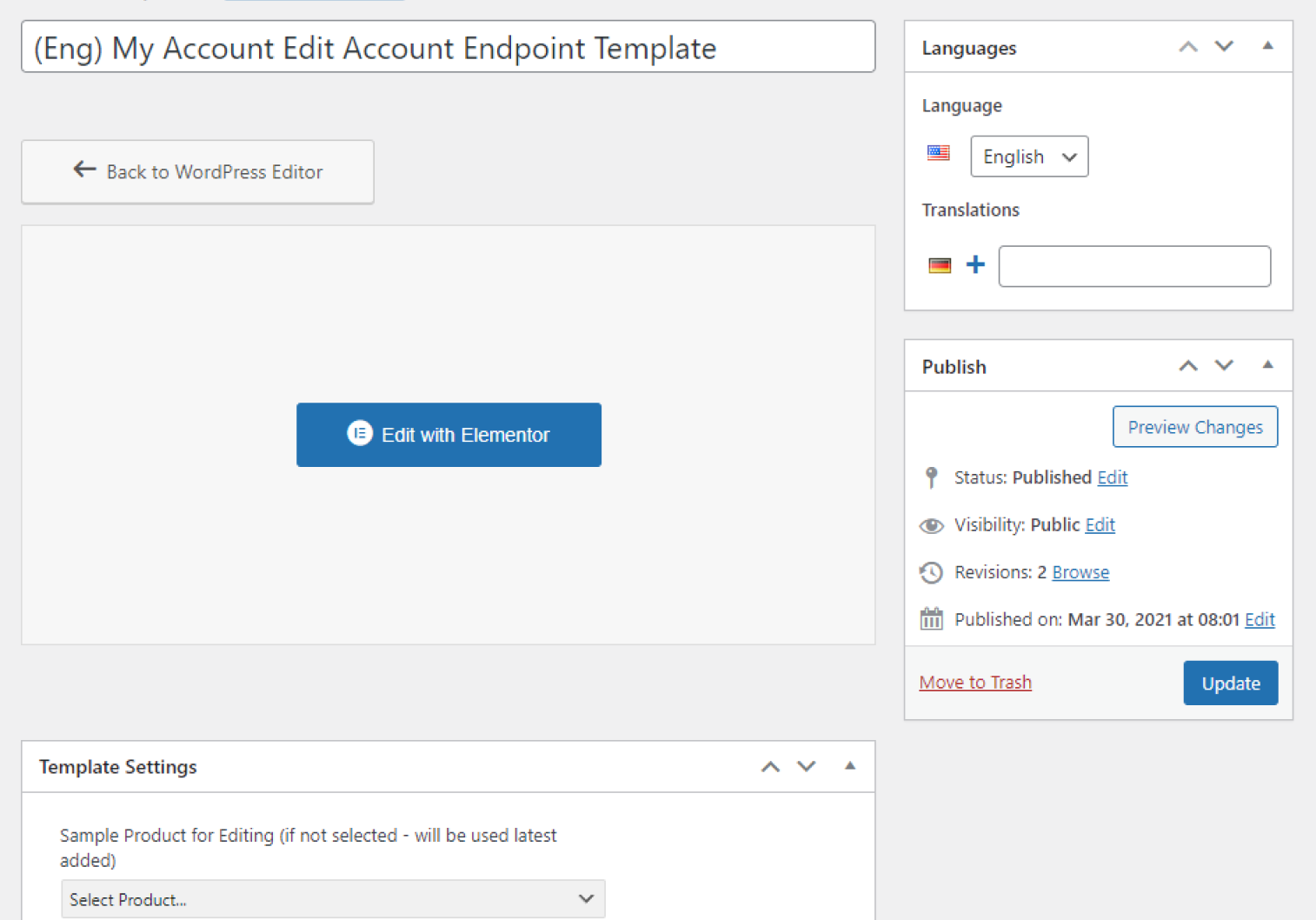 Push the "+" button in the Translations section to create a template copy in the needed language.
Name the new template and publish it. Then you will be able to edit the template in the Elementor page editor.
We recommend naming two related templates differently (e. g., "Eng My Account Edit Account Endpoint Template" and "Deu My Account Edit Account Endpoint Template"), so it will be noticeable that the appropriate templates are automatically pulled up on the pages of the appropriate language.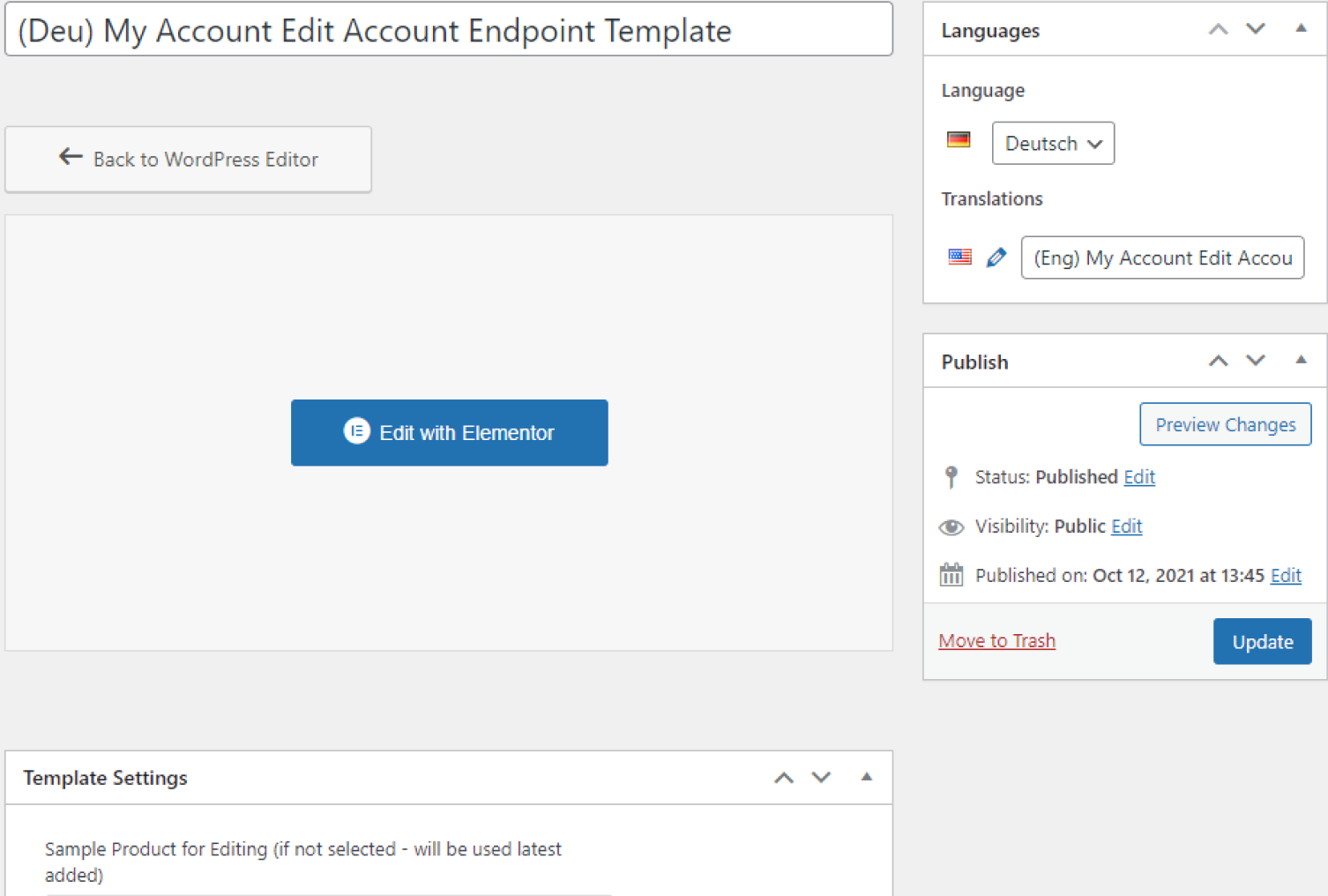 Was this article helpful?