Zolden Template Looks Nothing Like Its Demo Version Once Installed
Zolden doesn't look like its demo version after installing this dynamic template
Answer
Modified on: Thu, 2 Mar, 2023
If you have installed the Zolden dynamic template and noticed that it doesn't look the same as its demo version, this is a custom templates settings issue. 
Go to WooCommerce > Settings and find the JetWooBuilder tab.
Change the Widget Render Method value to "Elementor Default."
Enable and assign custom page templates as follows: Custom Shop Page, Taxonomy Template, and Single Product.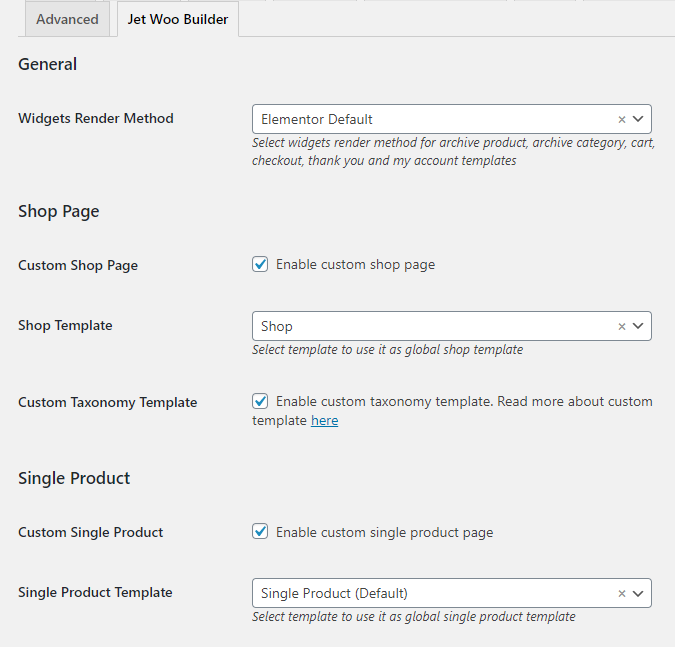 Custom Archive Product: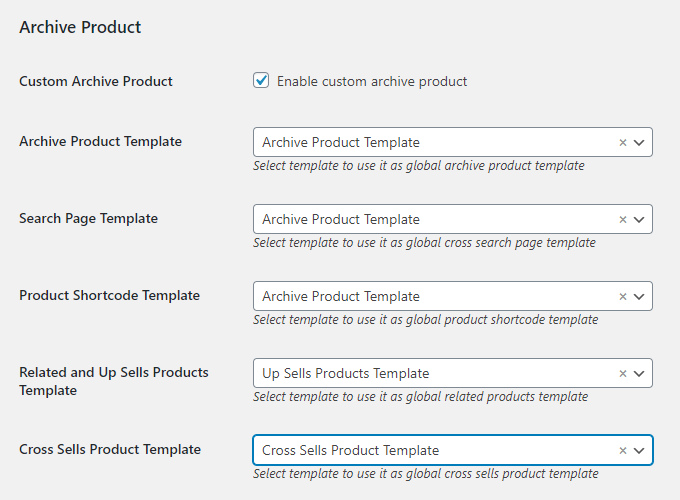 Custom Archive Category and Cart: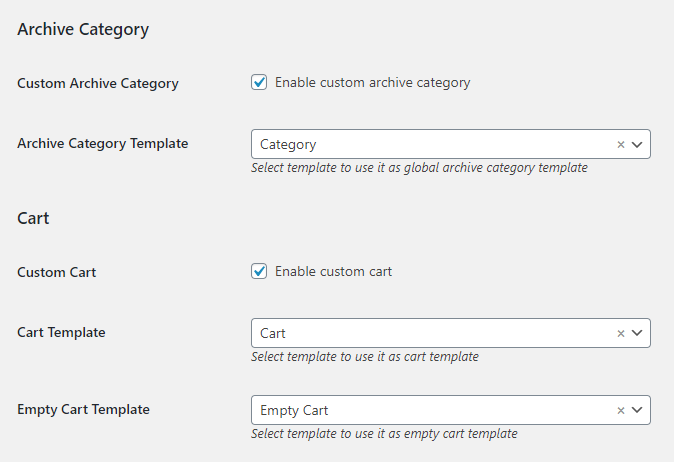 Custom Checkout and Thank You Page: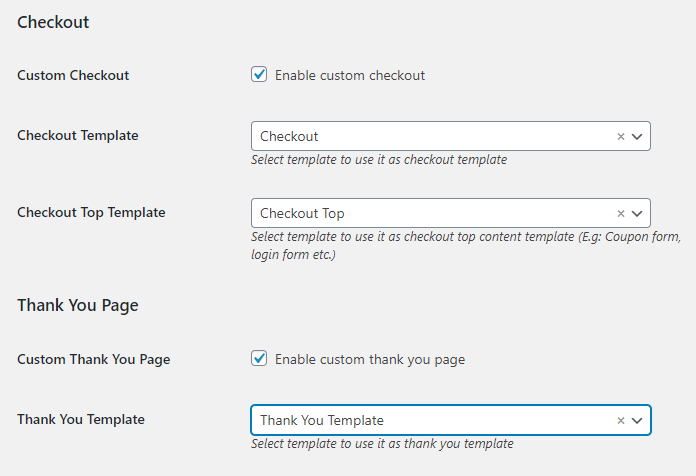 Custom My Account Page: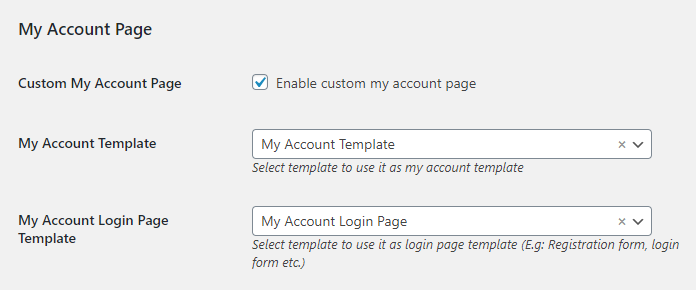 Press the "Save Changes" button.
P. S. If you have any trouble changing the view on the Shop template, then after checking if you've set the Elementor Default render method, go to Elementor > Tools and click to Regenerate CSS and Sync Library – it will do the trick.
Was this article helpful?