What to Do When Dynamic Templates Installation Stuck
The dynamic template I choose to install is not installing
Answer
Modified on: Tue, 30 May, 2023
First things first, don't panic. Sometimes that happens. If you see that the installation process is stuck at the Importing Sample Data stage and the progress bar is not filling up, check the following things.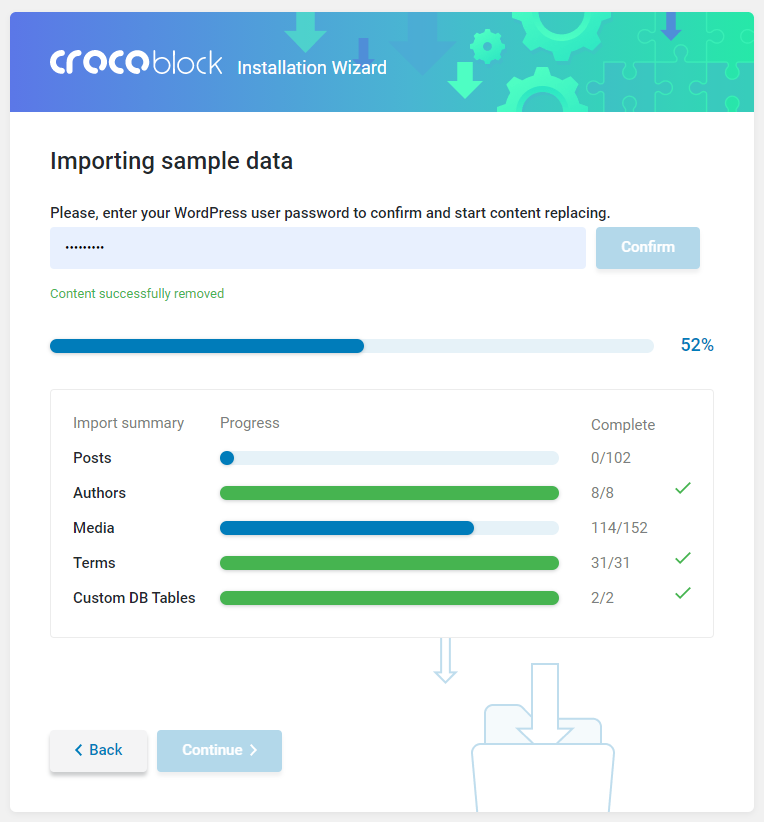 Increase the memory limit
For optimal performance, we recommend setting it to at least 512M. Not sure how to do it right? Please check this troubleshooting article: https://crocoblock.com/knowledge-base/troubleshooting/elementor-not-loading/
Check the server resources
Since our dynamic templates have a lot of content, it could be a server space issue. Make sure to check if you have enough space on your server.
Deactivate 3-rd party plugins
Leave only Elementor, Crocoblock, and WooCommerce active.
Try to re-install the template
Was this article helpful?