Make your page interactive and keep it neat at the same time using Unfold widget. Save the user-friendly UX of the page.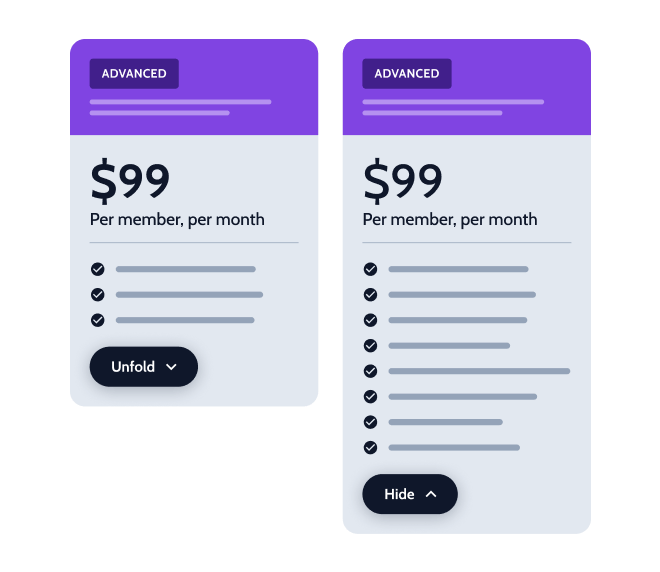 Use Elementor Unfold widget in your next project
With Elementor Unfold effect you accomplish two tasks: displaying the content concisely and interacting with the visitor. Feel free to add massive content and improve its preview. So that your visitor will see the products with all the details, promo codes or any other useful information. When it comes to any other sort of data - just unfold it.
Tune your Elementor Unfold widget
Set the content area dimension, speed, and the animation type, pick the icons and adjust the button text of the Unfold widget. Play with the styles of its two states - Unfold and Fold - to get the catchy effect!
Embed text and media in your Unfold widget right out of the box. Get to the next level while working with the templates. Just select the needed template and use any Elementor widget with your Unfold.
Style up any part of the Unfold widget: container, separator, content itself and Unfold button. Add background and shadow, set space before and after the content, adjust the elements' borders, customize every tiny element for "Unfold" and "Fold" positions.
Choose Subscription
30 days money-back guarantee
All-Inclusive subscription
150 widgets

included

20 JetPlugins

1-year product updates

1-year of Zoom & Chat support
Go pricing
For more details on the Subscription proceed to the Pricing page