Configure the settings of your personal Crocoblock account, manage its settings to edit your name, billing address, and password.
Enter your Personal Account to configure settings.
The Setting tab is on the right top of your account. It is near the "LogOut" link. Here you can change your data, including your password.

By default, this page contains the data you have entered on the CheckOut page during your purchase: Full Name (as First Name and Last Name), Email Address (as Primary Email Address). It is unnecessary to add/change the information in the settings. But, it is convenient, for example, if you have entered your name (i.e., Jane Doe) and want to change it to your company's name (i.e., Jane Doe & Co).
The field you can fill in here are:
Name: First Name, Last Name, Display Name, Primary Email Address, and Additional Email Address;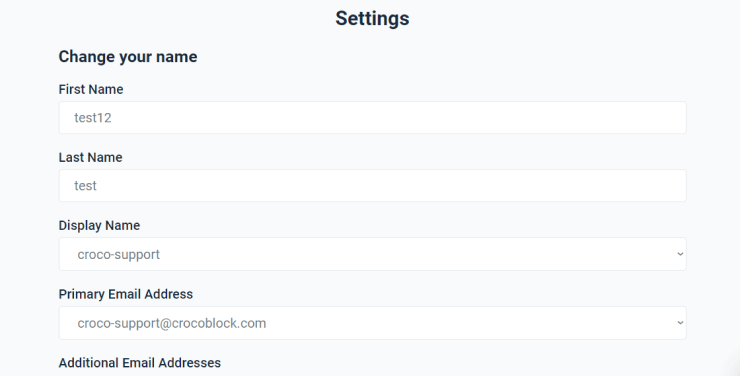 Billing Address: Line 1, Line 2, City, Zip / Postal Code, Country, State / Province;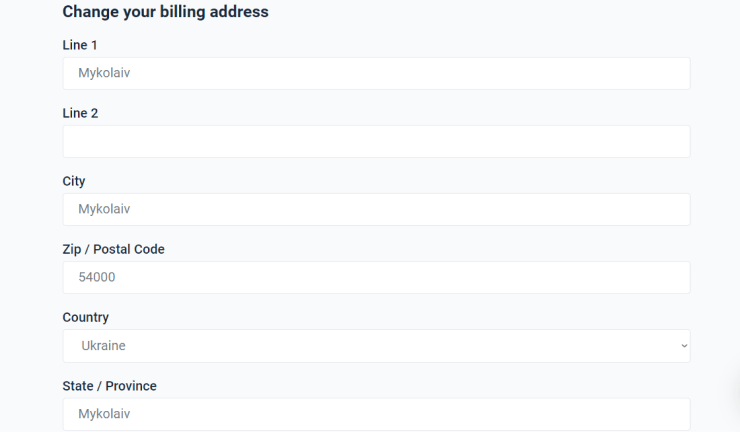 Password: New Password and Re-enter Password. Using the two last fields, you can change your password. The signs you type to enter or re-enter your new password are displayed as dots. After saving your password changes, you will get a message with the changed password to your primary email.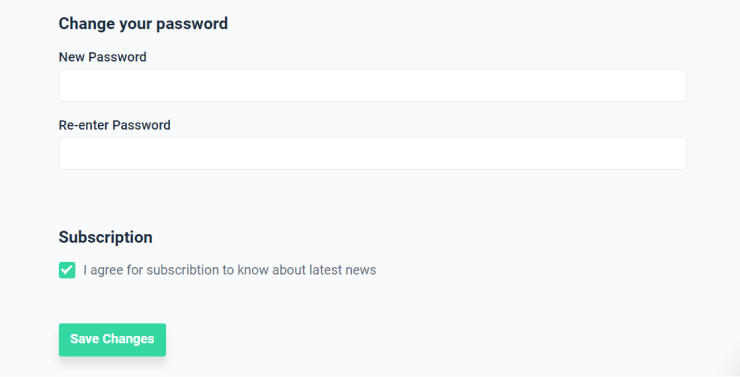 You can change all settings data anytime by filling in the appropriate fields. You can subscribe to email messaging to be informed of the latest news. Don't forget to click the "Save Changes" button after changes are made. These changes refer to Crocoblock's account data, not the billing info and data in the invoice.

That's all about settings. Click the "Back to account" button to return to your account.
Was this article helpful?