Download plugins, themes, JetFormBuilder, and the Crocoblock Wizard using the Downloads and Extras section of personal Crocoblock account.
This section in the Personal Account features all the products you can download after you've purchased the Crocoblock subscription and logged in to https://account.crocoblock.com/.
Let's start with the Downloads block. The Download block offers the range of the latest versions of all the plugins to be downloaded separately.

Regardless of the type of subscription, under the downloads block, you have the opportunity to download the JetFormBuilder for free. This add-on is intended for creating complex forms with specific features for email and marketing automatization and CRM & sales.

Besides, owners of the All-Inclusive 1 Website, All-Inclusive Unlim, or Lifetime subscription plans can download the JetFormBuilder PRO Add-ons via 100% discount. Read How to Download the JetFormBuilder Plugin in the Crocoblock subscription in this tutorial.
The Extras block makes it possible to download the last version of the themes and installations: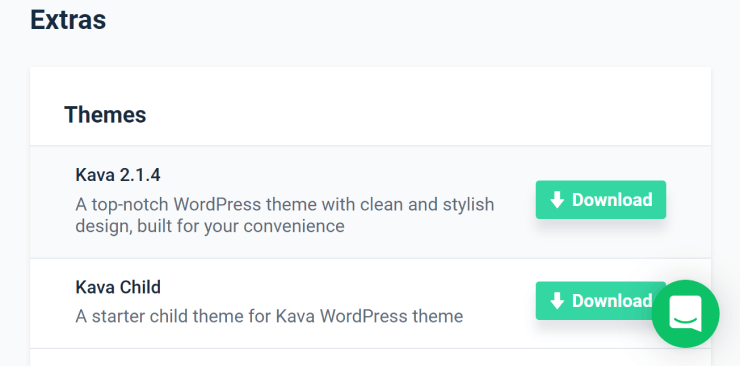 Themes contain several versions of the theme compatible with your current installed theme; you will find the Kava theme and a Kava Child theme by default. You can read more about Kava in our Kava theme overview tutorial;

Installation makes it possible to download the Crocoblock Wizard. The Crocoblock Wizard encompasses some wizards for smooth plugins, demo content installation, or themes. This feature is available for users with the All-Inclusive and Lifetime access only;

Plugins block offers two standard plugins: JetThemeCore Compatibility Kit and JetElements Dynamic Data. You can read more details about this add-on and How to Use Dynamic Values in JetElements Widgets. Besides, you can download updates and/or beta versions of plugins once Crocoblock announces any.
Now you know how to download plugins, themes, JetFormBuilder, and the Crocoblock Wizard through your Personal Account.
Was this article helpful?