Give full play to the potential of JetEngine plugin. Dive deeply into the tutorial to learn how to display custom terms within Listing Grid widget.
Preparation
First of all, you should create a custom post and add some posts. Then, you have to set taxonomies with terms to the posts, read here for more details.
Make sure, that you've done everything previous to the following steps.
Creating a listing
Please, ensure, that you've created a listing template with all options to meet your needs. You can learn how to perform it from this tutorial.
Displaying custom terms
Step 1 – Now you should open the page which has been previously created in the Custom Posts. You can do it if you go to the Crocoblock option in the right side panel and open the My library option. Go to the Single tab, find the needed page and click on Edit with Elementor link.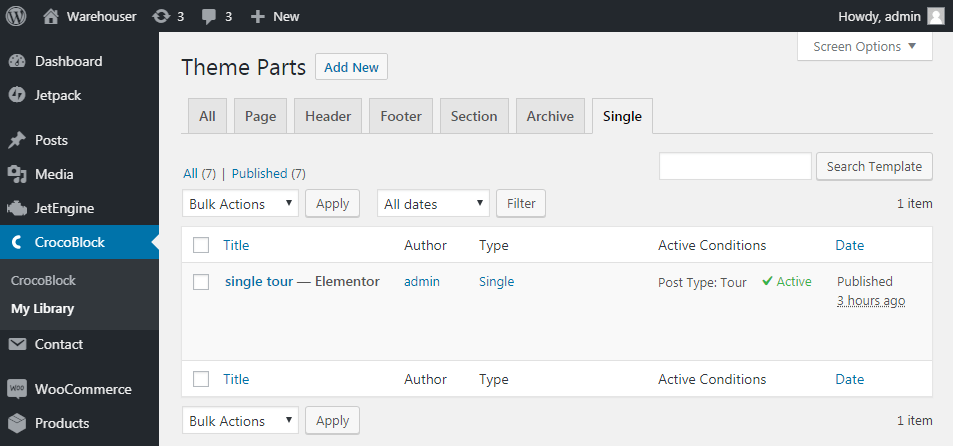 Step 2 – Here you should find the Listing Grid widget and drop it to the page.
Step 3 – Proceed to the Content > General tab. Select the created listing in the dropdown menu.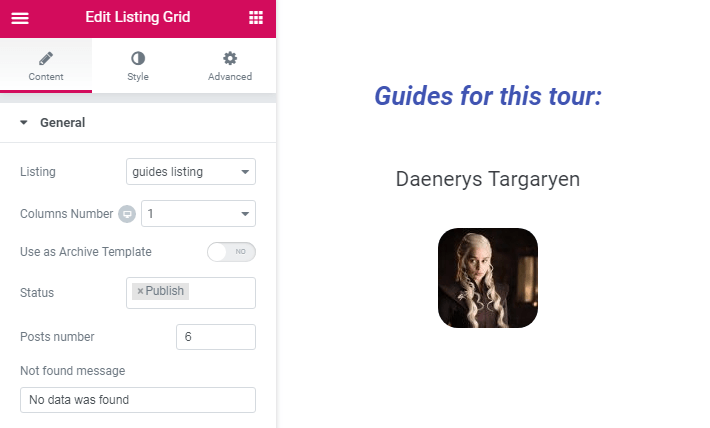 Step 4 – Go to the Content > Terms Query tab and in the field with the name Get terms of posts you should enter the macros %current_id%.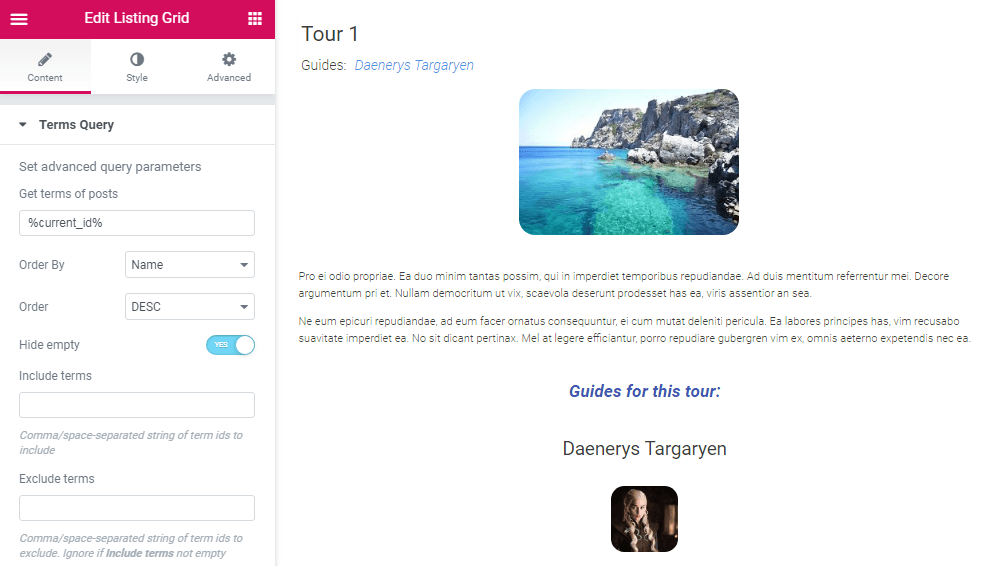 Congrats!
Now you know how to display custom terms!