With the help of the Dynamic Link widget of JetEngine plugin you will be able to add links to the listings, that display the content from the predefined source.
Dynamic Link widget usage
Step 1 – Open the needed webpage with Elementor, find the Dynamic Link widget in the Elementor sidebar panel and drop it into the working area.

Step 2 – Look at the settings of this particular widget and open the Content tab > Content accordion block.
Step 3 – First of all, you have to select the source of the link (e.g. Permalink) in the Source dropdown.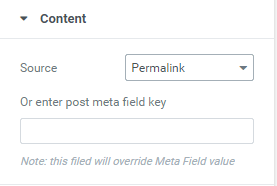 Step 4 – In case you want to pull out the link from a custom post, enter the ID of this post in the Or enter post meta field key text area.
Step 5 – Give a name to your link in the Label field.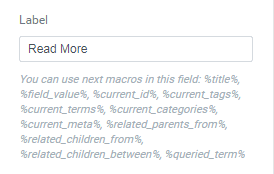 Step 6 – Select the icon for the link with the iconpicker tool in the Field Icon.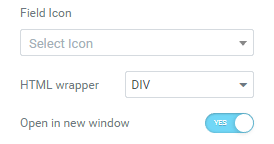 Step 7 – Specify the needed HTML wrap markup for the link with the help of the HTML wrapper option.
Step 8 – Enable the Open in the new window option in order for the linked page to be opened in a new window in your browser.
Step 9 – Specify the Add "rel" attr with the help of the corresponding option.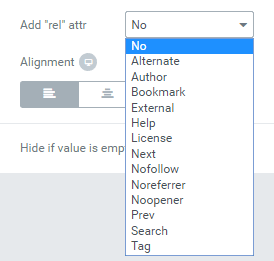 Step 10 – Set the alignment for the dynamic link item in the Alignment option.
Step 11 – Toggle the Hide if value is empty option so that this field stays hidden in case it is not filled.

Step 12 – Open the Style tab and style up the widget using the available options.
Now it's easy for you to add and customize the dynamic links using JetEngine fucntionality!