With JetEngine plugin creating a form is simple and easy. You can start your own basic form template and add this form template to your website, customize it and have guests order your services online. So let's dive into the process of creating a layout for the form.
Creating a form layout
1 Step — WordPress Settings
Proceed to the JetEngine > Forms tab in your WP Dashboard and click the Add New button.

2 Step — Form Fields
Come up with the title for your form and start adding fields to set the area that should be filled out by your customers.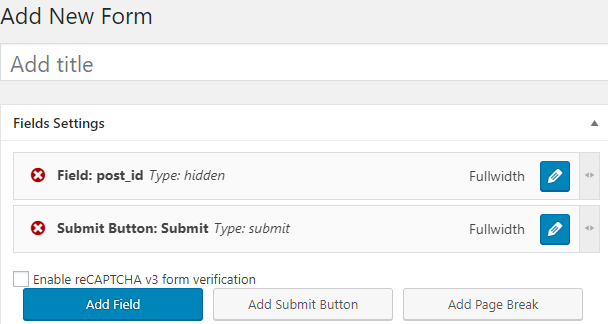 3 Step — Types of the Fields
There are specific field types you can add, let's figure some of them:
Text — Name, Surname, etc.
Textarea — for users to add some comments within the form.
Select — Checkbox — Radio — to add the choosing option.
Number — for example, the number of people.
Date/Time.
Media — to let the users add some documents, pictures, etc.
Learn more about the types from our JetEngine: Forms field types overview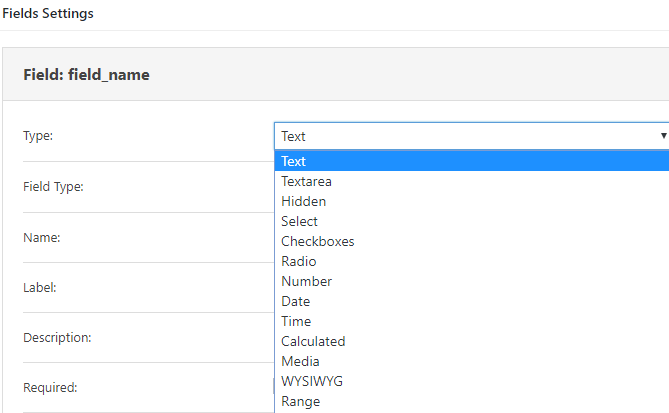 Page Break and Pre-set Forms Fields Value
Also, you can add a Page break that allows dividing your forms in some kind of steps with the Next Button.

Pre-set Forms fields value is an option to add the autofill according to the settings you apply.
You should select:
Text — Source (Post, User, URL Query Variables).
ID (Current user or post ID, URL Query Variables).
Property for each field.
In this example the Email Field is autofilled:

4 Step — Fields Order
When all your fields are set you can change the order and length.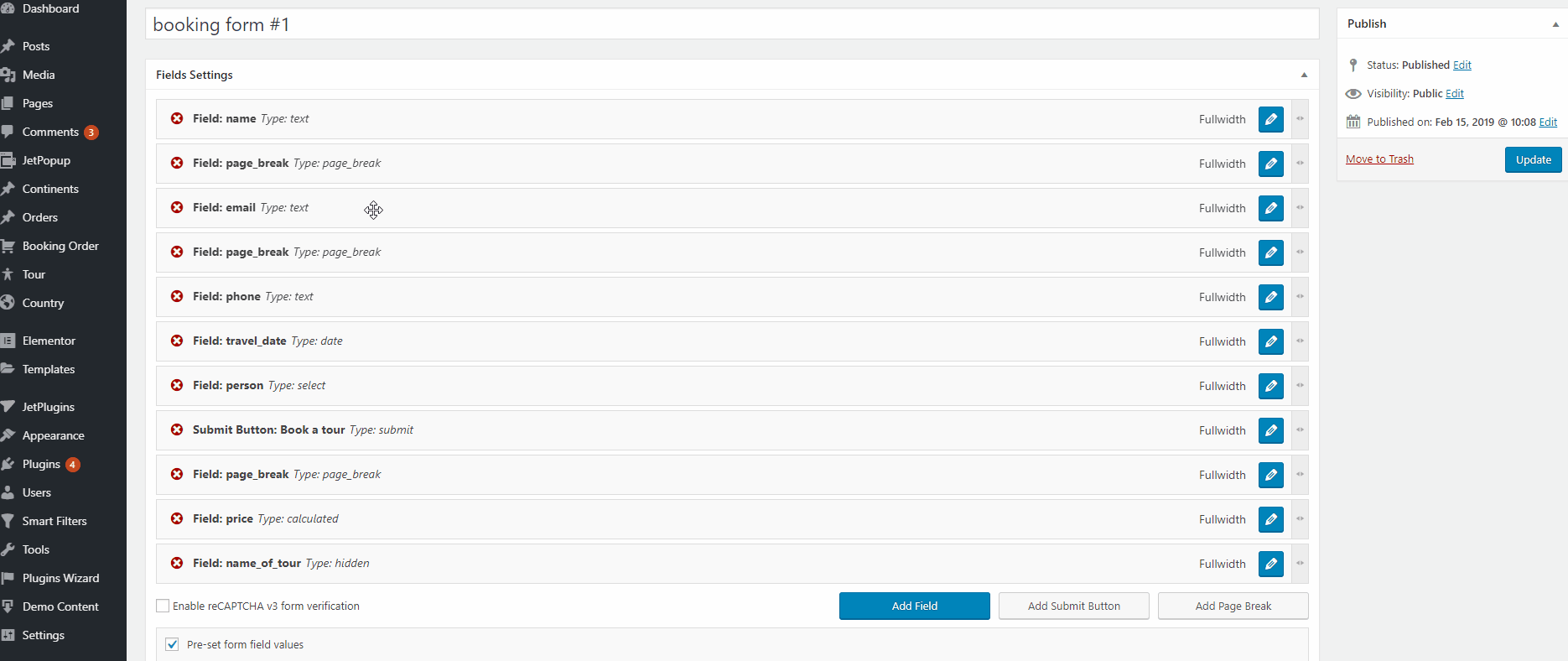 5 Step — Notification Settings
Below the Fields Settings block, you will find the Notifications Settings section where you can specify the type and the number of notifications. Depending on the type you will get different areas to fill up.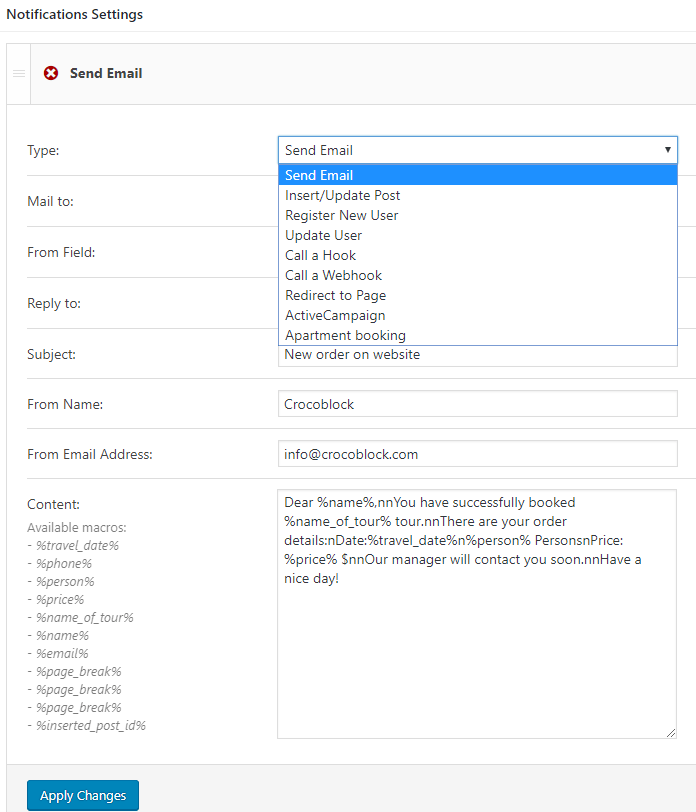 Check out our full Notification Settings overview
6 Step — Messages Settings
In the Messages Settings block, there are sample messages that the user will receive whether the form is filled successfully or not.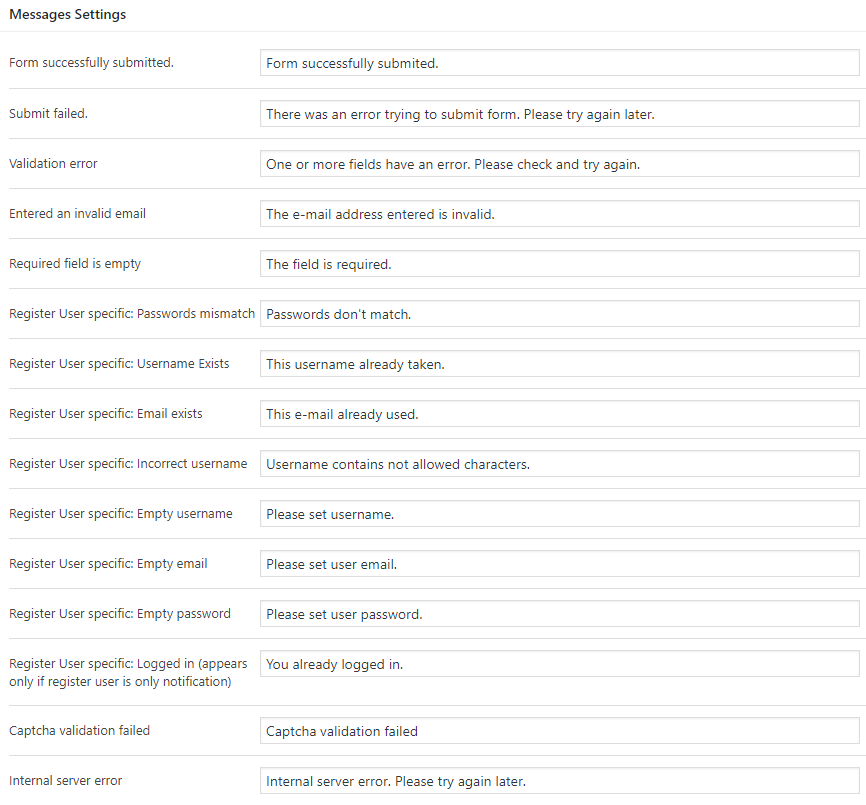 7 Step — Apply and Publish/Update Buttons
Don't forget to click the >Apply Changes button every time you make changes in order to save progress. After you finished the setting process, click on the Publish/Update button.
8 Step — Elementor settings
Afterward, you can go to the page where you want to add a newly created form and open the page with the Elementor editor.
Drag and drop the Form widget to the canvas of the page and select the form you have just created from the Content > Select form directory.
Feel free to use different settings to customize the appearance of the order form according to your needs.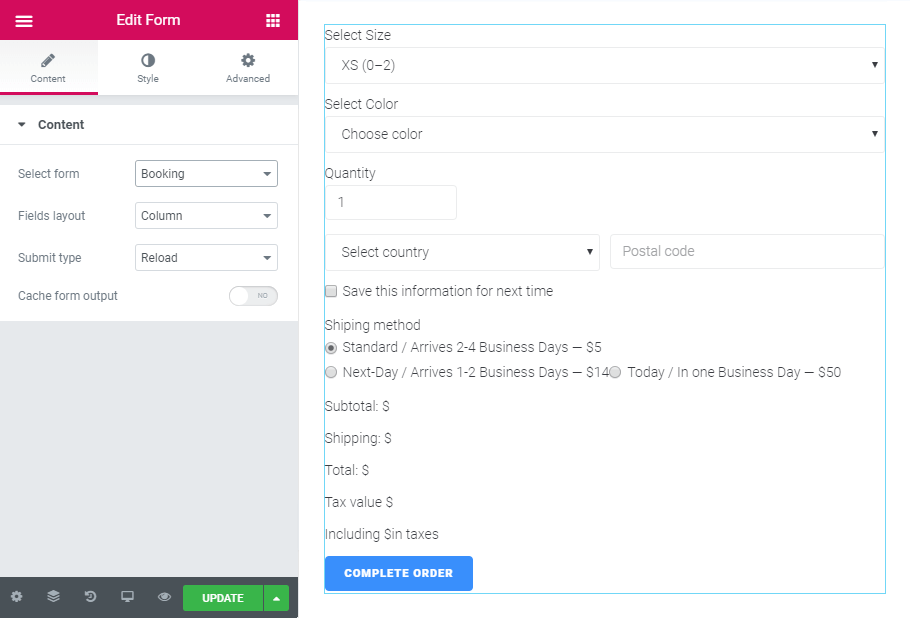 Click the Update button.
Now you can allow your customers to register an appointment right from your site.