How to Register for the Crocoblock Affiliate Program
This quick guide will help you register for the Crocoblock affiliate program and get your unique promotional links.
Go to Affiliate Program Page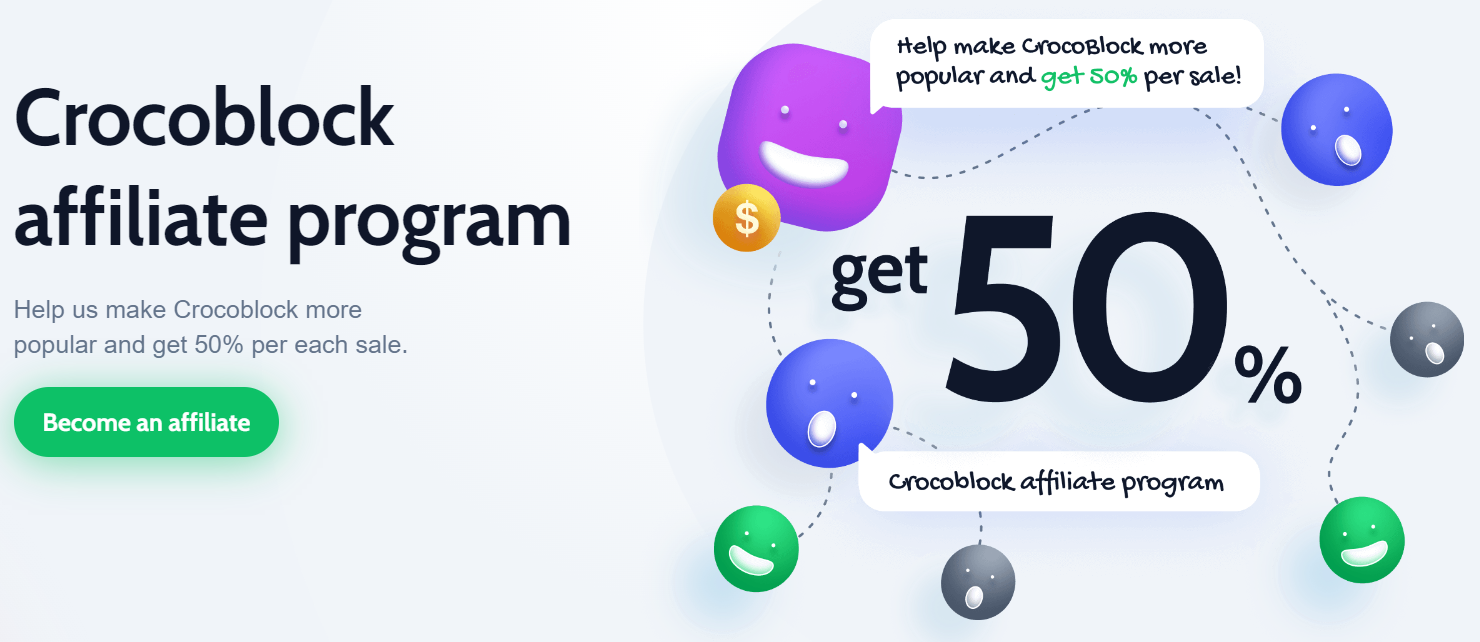 Press Become an Affiliate Button
Then, fill out the registration form with your information.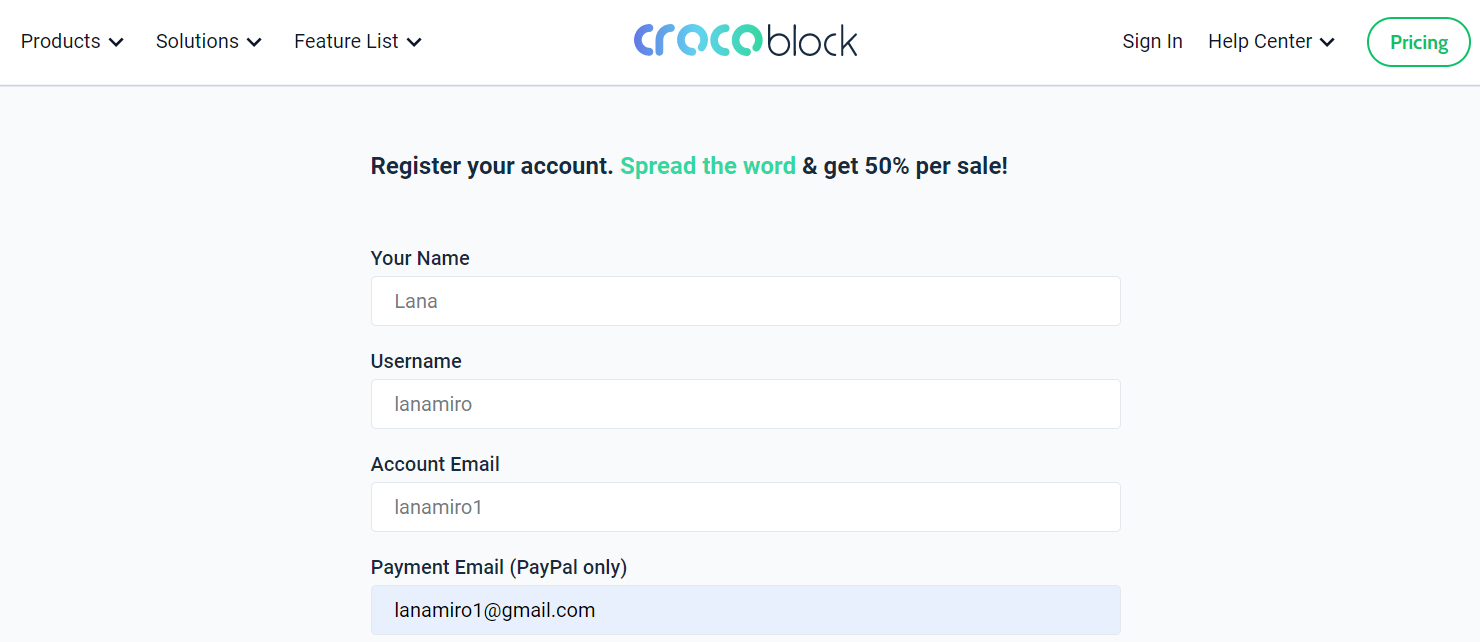 Fill Out the Tax Form
Next step is to pass your tax form information.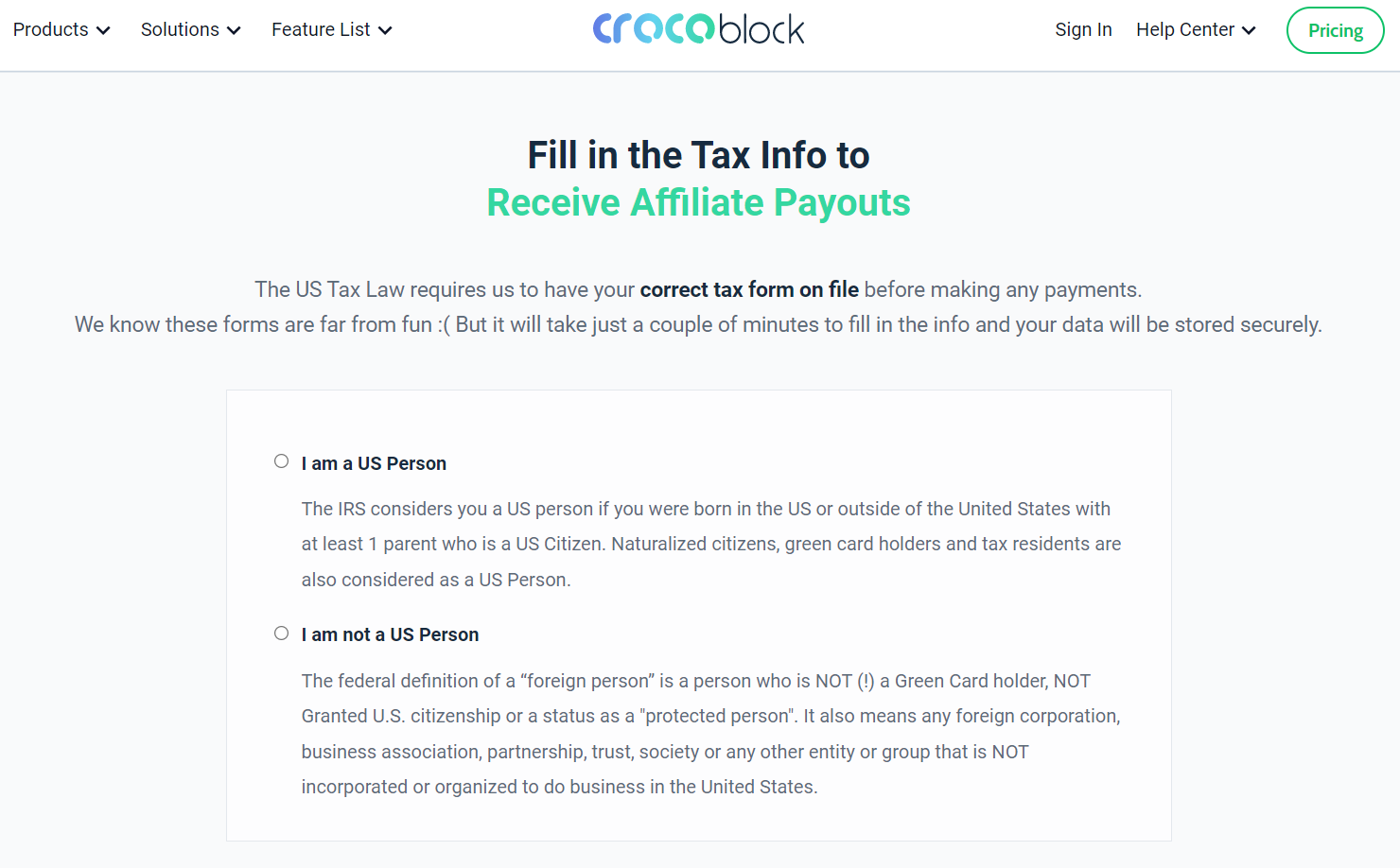 After filling out the tax form you'll receive a welcoming email from your Affiliate Manager.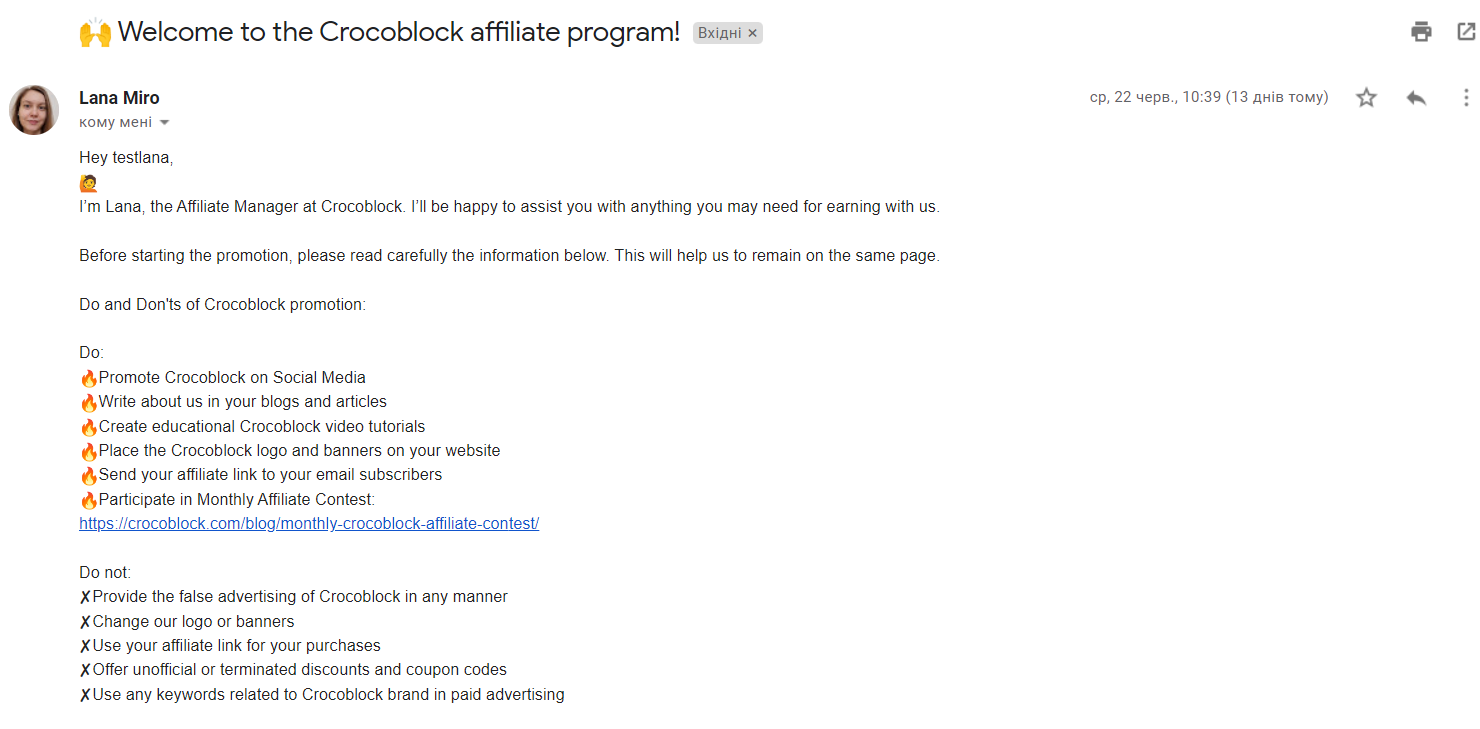 Thus, you are welcome to log into the affiliate cabinet to get the affiliate link.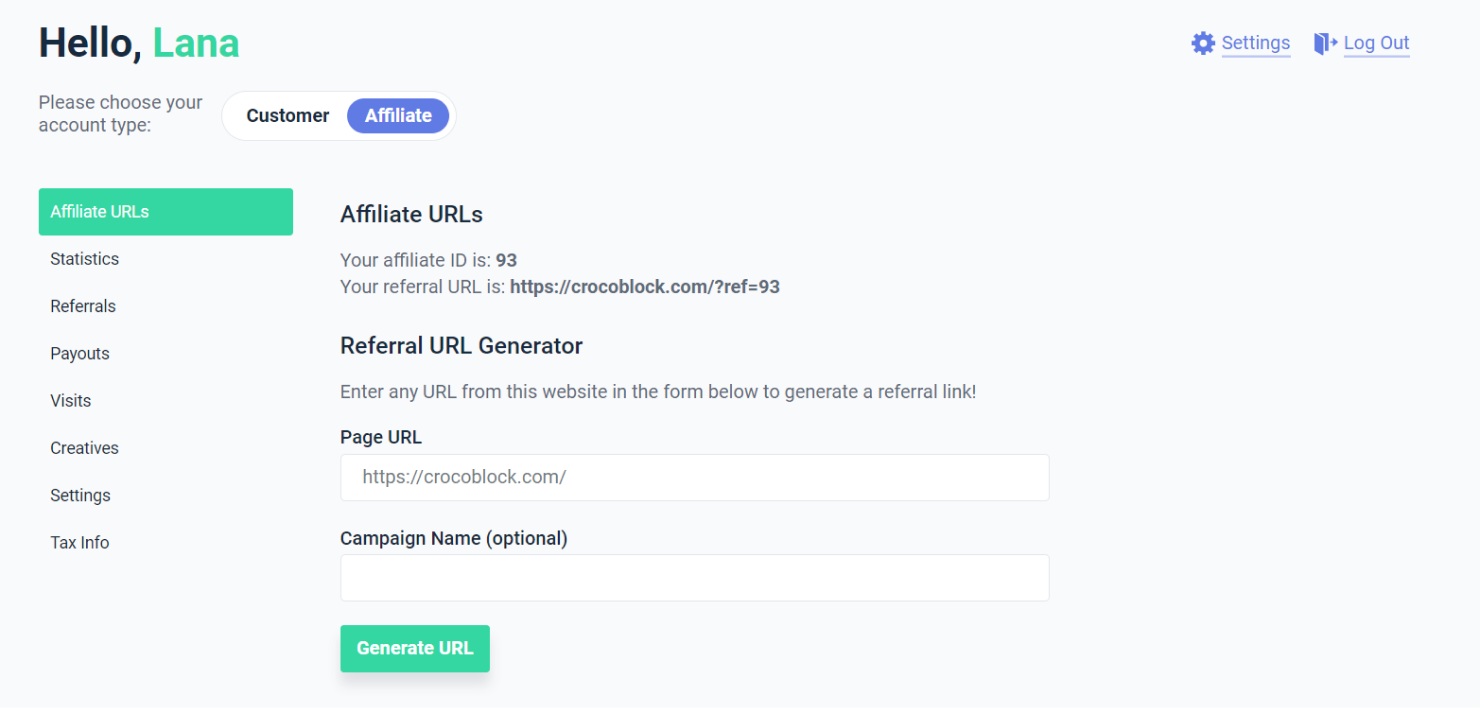 That's it, you've officially become a Crocoblock Affiliate. Now you can proceed with promoting and earning with us.
Was this article helpful?