With WooCommerce integration, you can adjust online payment right after the visitor books the service. It seems to be a must-have option for having a successful business, isn't it?
Setting up WooCommerce integration
We have already passed the basic plugin installation, and now we need to set it. After clicking the Book Now button, it redirects the visitor to the WooCommerce checkout page.
Before we start, please make sure that you have created and applied default WooCommerce pages.
It is an important moment as redirect notification to the checkout page will be created in your forms automatically.
1 Step — Enabling WooCommerce integration
Navigate to Appointments > Settings and toggle the WooCommerce Integration option on.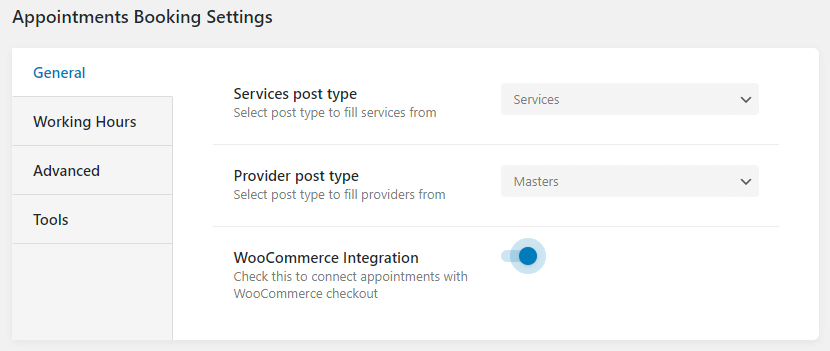 Then, proceed to Products and check that a new product has appeared in your products list.

It is a sample product that was created automatically and you don't need to make any changes here.
2 Step — Setting the price for the services
Please note that there is no need to set the price in the Woo product. Navigate to the services Price per slot meta field and set the price here.
Before checking how it works, please make sure that you have proper notification settings in your forms.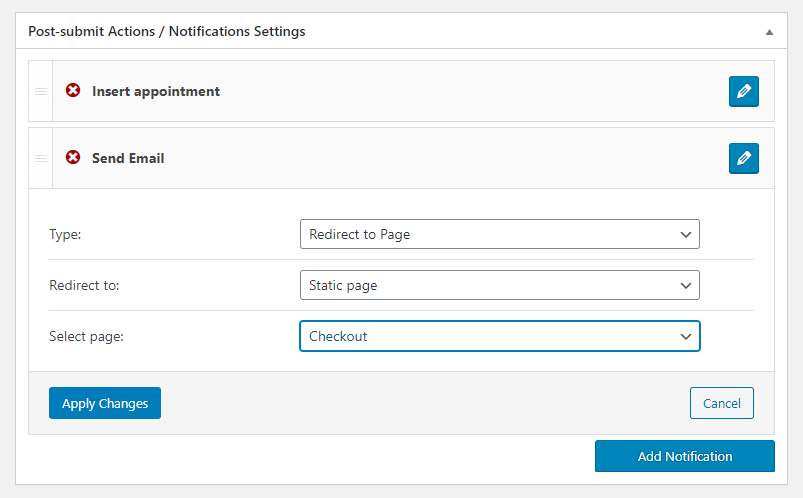 3 Step — Book&Pay
Now, let's check how the process goes.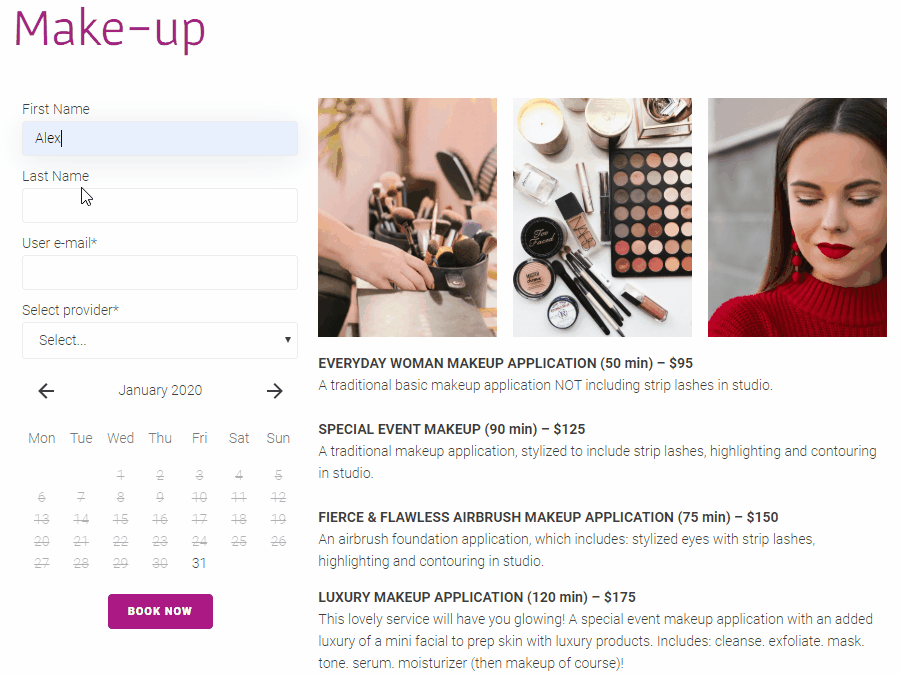 Well done! Hope you love this cool feature and it will help you to create something special.