JetMenu is a first-class plugin which allows creating a mega menu with Elementor. Using JetMenu you can add relevant content to a menu using appropriate widgets, and style it up according to your needs.
Creating a simple mega menu
Step 1 – Log in to the WP Dashboard and proceed to the Appearance > Menus tab. Here you can select one of the existing menus for editing or you can create a new menu and then build a mega menu for one or several of its items.
Make sure that JetMenu plugin is currently installed and active on your site. If it's active, you'll see JetMenu Settings block. Toggle the Enable JetMenu for current location option and click the Save button.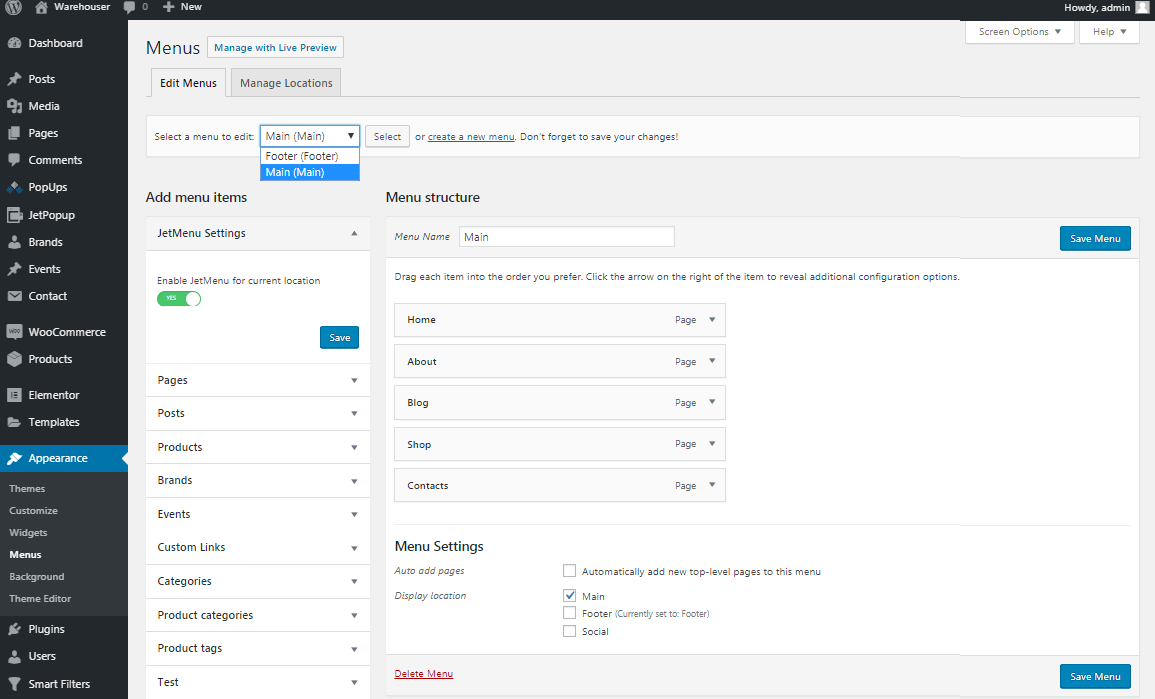 Step 2 — Choose the item to which you want to add a mega menu. Hover over it and click the JetMenu option that becomes visible on hover, positioned on the right from the item's title.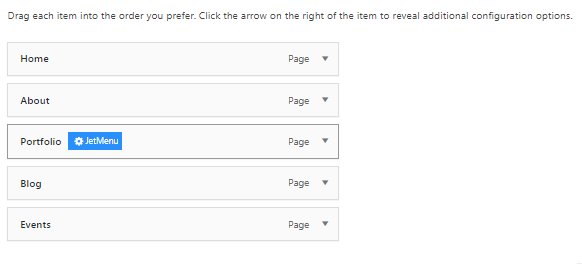 Step 3 — Right after you click JetMenu option a popup appears. Here you can see Content block opened by default. Toggle Mega Submenu Enabled option to Yes. Then, click Edit mega menu item content option to proceed to Elementor editor.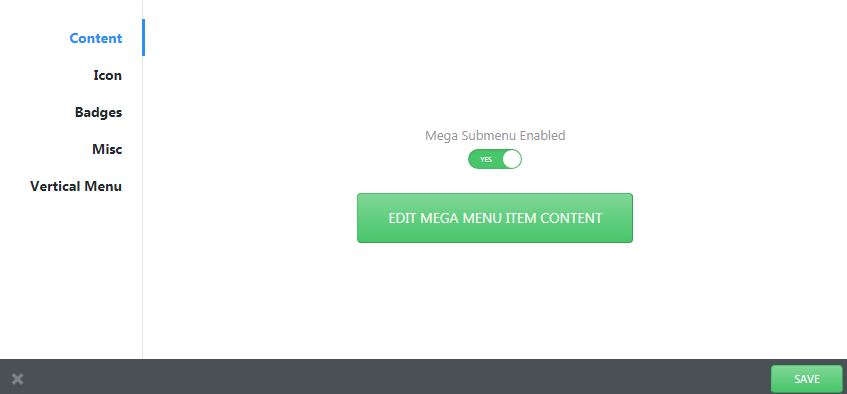 Please, note, that when you enable Mega Menu for one of the items, all the sub items automatically won't be shown any longer.
Step 4 — Use any widgets you need to build a mega menu. You can use headings, sliders, portfolios, post layouts, videos, etc. Style them up according to your creative vision. When the needed content is added, click the Update button and back to the structure of the menu.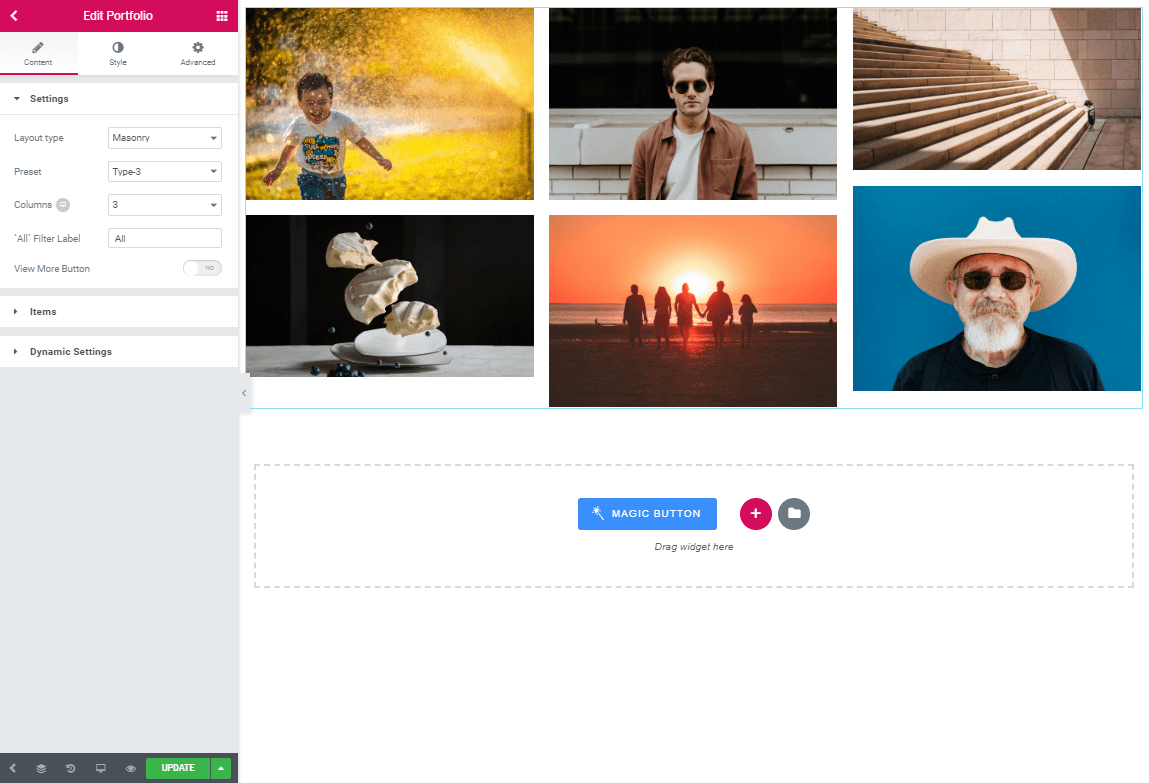 You can enrich with an appropriate content each menu item in the same way. When all menu items are customized, click the Save Menu button and open in Elementor the page, where you want to display the mega menu.
Step 5 — In Elementor panel you need to find Vertical Mega Menu or Mega Menu widget and drag it to the certain place on the page.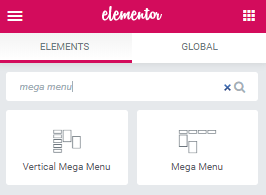 Step 6 – Then, select a created mega menu in the Content block of the widget and apply various style settings to it in the Style one.
Step 7 – When everything is customized, click the Update button below and enjoy the effective view of the mega menu on the website.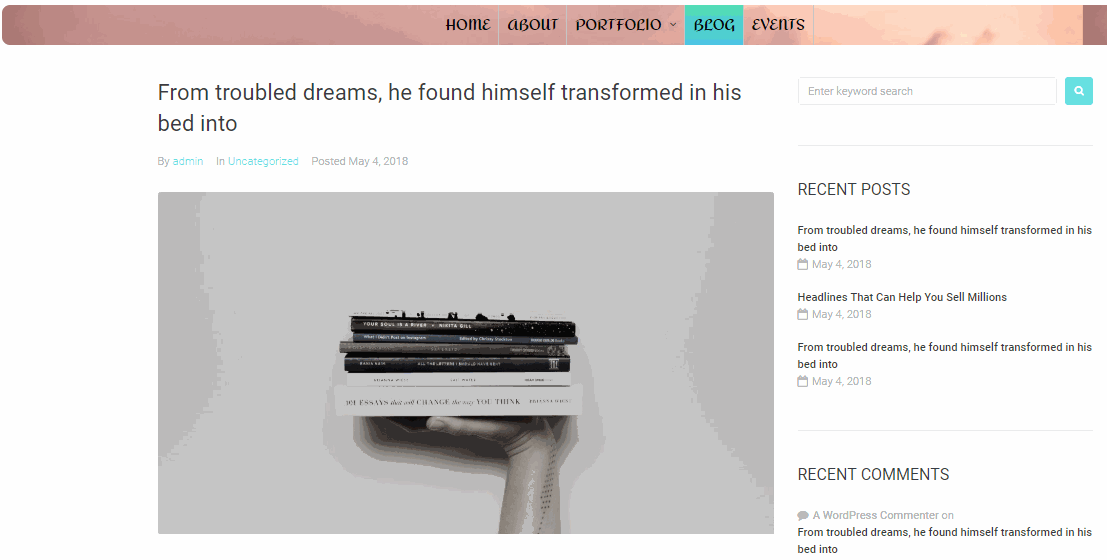 Creating a multi-columned mega menu
With JetMenu plugin you can create the mega menu with the well-organized structure adding columns and inner sections.
You will find a detailed guide on this topic here.
Enrich the pages with attractive, eye-catching mega menus and draw visitors' attention to your website using JetMenu functionality.