Make the menu on your website look attractive and extraordinary. Customize the appearance of the dropdown sub menu according to your taste setting different options while using JetMenu plugin.
Styling a sub menu
Step 1 – If you want to customize a default header of your WP theme, you need to go to JetMenu > Sub Menu Styles in the WP Dashboard to get access to the style settings of the sub menu.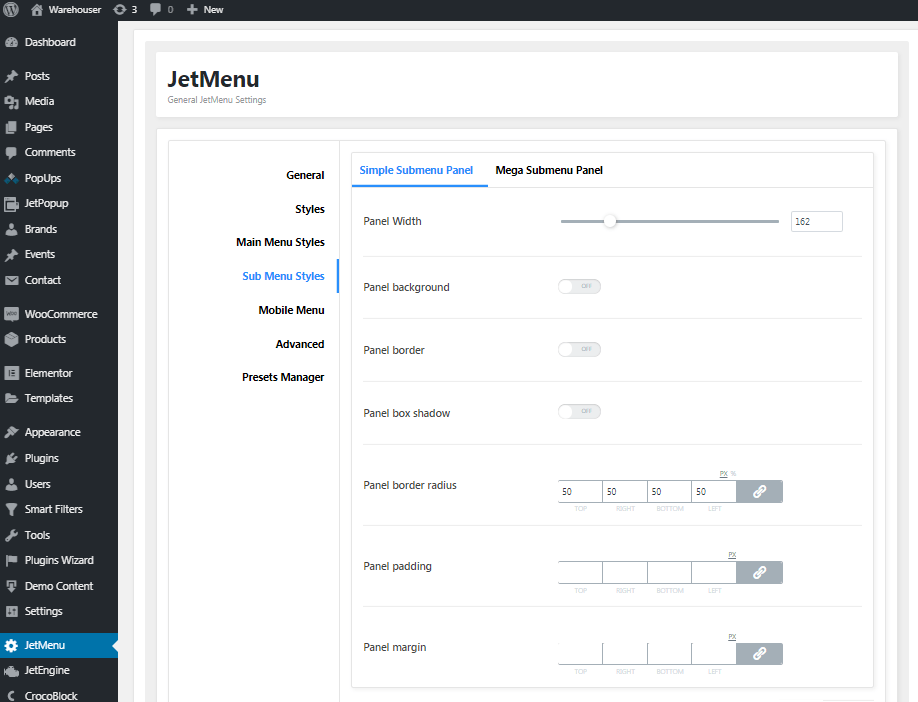 Step 2 – There are two tabs, such as Simple Submenu Panel and Mega Submenu Panel, where you can apply different adjustments to a simple menu and a mega one.
Step 3 – Let's explore these tabs, where you can find a lot of useful options for presenting the simple submenu and mega submenu in an eye-catching manner. Here you can set the background, borders, box shadow, typography and item description adjustments of the submenu panel.
Step 4 – Below there are three modes of the submenu: default, hover, active. You can change the design of the submenu in each mode by switching between the blocks.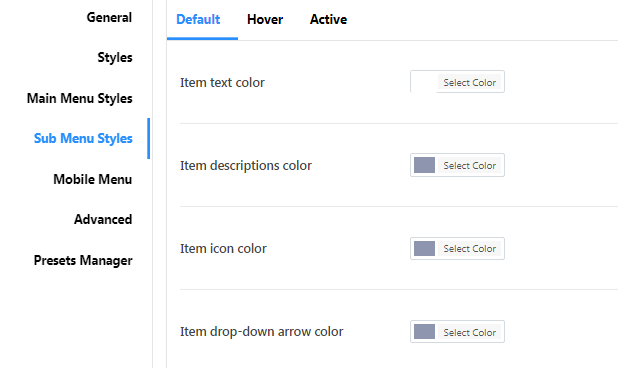 Step 5 – When everything is ready, click the Save button and admire the beautiful sub menu panel on your website.
Step 6 – In case you display the menu using widgets, such as Vertical Menu or Mega Menu, you can apply style settings to a sub menu via Elementor editor.

Great! Now you know how to style a sub menu panel applying varied settings via the WP Dashboard. The sub menu will look sightly and as you wish with JetMenu plugin.