We are pleased to introduce you a new spick-and-span filter type by JetSmartFilters — Visual Filter. It allows you to filter items by color or image.
Who was it made for? Let's imagine you have a WooCommerce shop where you provide your visitors with an opportunity to filter products. This way it's easier for them to find what they really need in just a couple of clicks. A new Visual Filter will be a truly unique feature since it's a chance for the clients to see what they filter demonstrably.

There are three ways of using Visual Filter depending on their data source, which can be
You can decide which data source to choose on the basis of your needs and the place where the information is stored. The same options can be found in every filter type available inside the JetSmartFilters plugin.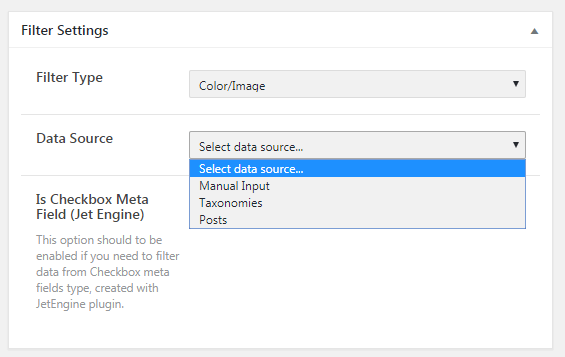 No matter which data source you choose, you have two types of Behavior. It can be either a Checkbox one or a Radio. If you choose the Checkbox behavior, your visitor will be able to tick only one box. If you choose the Radio behavior, your client will be able to tick several boxes at the same time.


Navigate further down to the Type dropdown where you can specify if you want to use the Color or the Image type of the Visual Filter.


In the Options List section, you will be able to add filter options by indicating their Label, Value and Image/Color. Pay attention, you can define the color both with the color picker tool and writing the HEX color.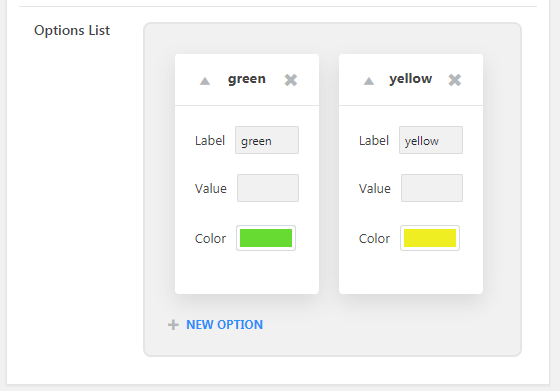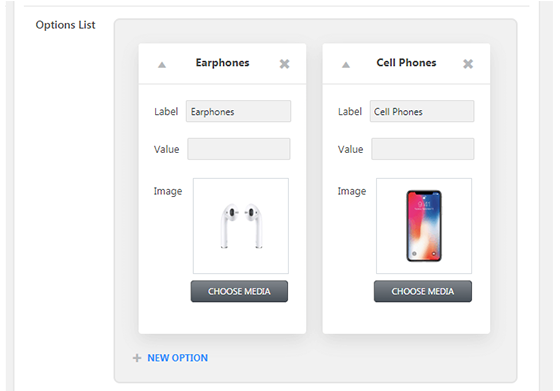 A new Visual Filter is the cherry on the cake of any WooCommerce website! It's visually attractive and adds more beauty to your shop.