JetElements has grown up to a version 2.0. What new features have been added? What useful options have been placed inside this powerful plugin? Let's see together.
Load Lever Editor
First of all, with the new Load Level Editor function you can optimize Elemetor editor's performance by switching off some styling options.

New Icon Control Compatibility
As you may already know, Elementor 2.6. update has brought a new Icon Library into the arena of modern website building. Now you do not have an icon picker in the Elementor panel, but a large window, where you can select needed icons. More than 1,500 Font Awesome 5 icons have been added for your disposal. Furthermore, you can create custom icon sets by using the leading services or uploading SVG images. We have worked on compatibility with Font Awesome 5 to remain your experience smooth and pleasant.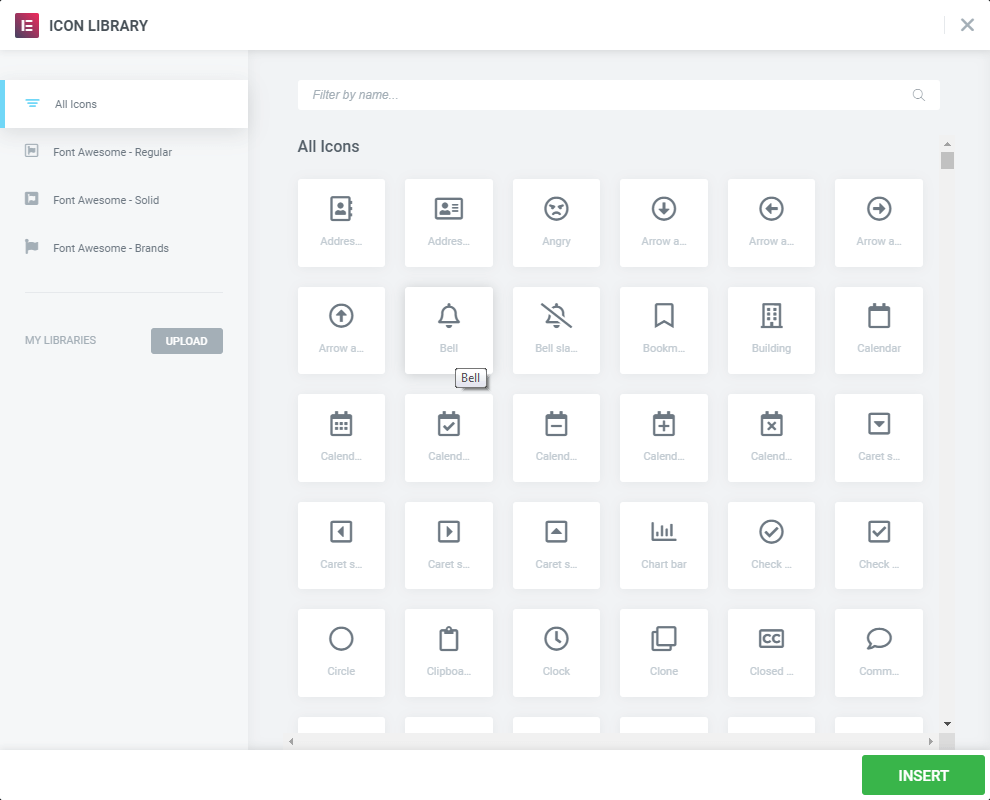 JetElements Settings Redesign
Our interface becomes more user-oriented. If you go to WordPress Dashboard > Elementor > JetElements Settings, you will see an absolutely new screen with stylish tabs: General Settings, Integrations, Available Widgets and Available Extensions. It's easy as pie to navigate around them and find exactly what you need.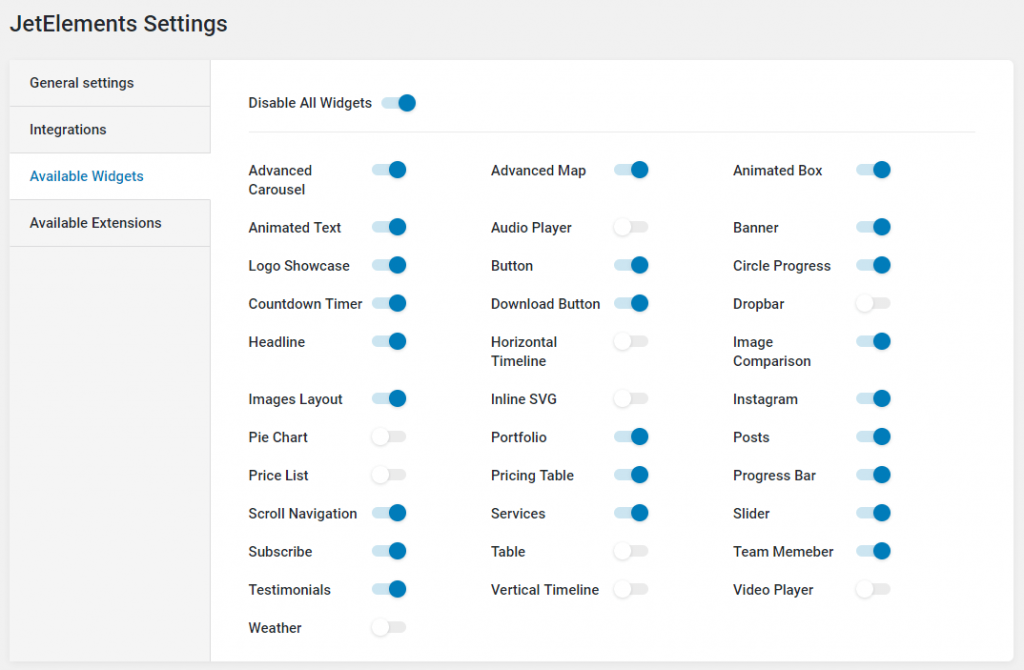 Automatic Saving
Once you make changes in JetElements Settings, everything will be automatically saved. There is no need to click the Save button anymore. As soon as you toggle an option or fill in a field, a notification will pop up in the top-right corner of the screen saying Settings have been saved.

Ordered Widget Options
We ordered the widgets' settings the way they are more logical and intuitive for our clients to use.
Removed Cherry Framework
During code refactoring, Cherry Framework has been eliminated which has led to faster and more advanced performance.
Colorful Widgets Icons
From time to time it used to be difficult to differentiate original Elementor widgets icons and Crocoblock ones. Now Crocoblock widget in Elementor panel spark with bright colors.
Bug Fixes
As usual, we have improved JetElements by fixing minor bugs.
We hope you'll like and appreciate our work.