Managing your Custom Post Types with JetEngine plugin is really handy and easy. It complies with the simplicity of use and powerful dynamic functionality. With Listing Grid widget you will be able to showcase your posts just the way you need. Keep reading the tutorial to know how to create an Archive for Listing Grid.
1 Step — Listing Creation
First of all, you have to create a listing beforehand for the post type that you want to create an archive template for. In our case, this is Team Members.
2 Step — WordPress Settings
Open your WordPress Dashboard > Crocoblock > My Library. Here you can see the Theme Parts screen with lots of tabs. Open the Archive one.
3 Step — Add New
Click the Add New button to create a new archive. Select the type of template as Archive and give it a name, e.g. Archive Listing Grid. Then, click the Create a Template button.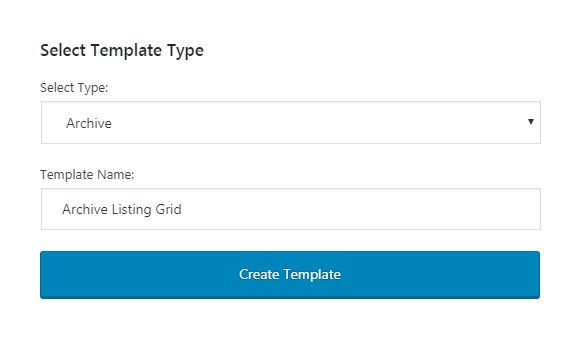 4 Step — Elementor Editor
Now you can see an empty page opened with Elementor. Navigate to the gear icon at the bottom-left corner of the Elementor panel and click it to open the page settings.
5 Step — Conditions Settings
Find the Conditions accordion block and in the General dropdown select the Archive option.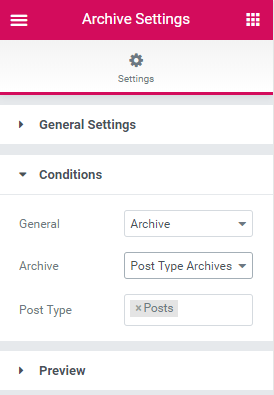 In the Archive dropdown, in our case, we select the Post Type Archives option. However, you can choose whatever option you need.
In the Post Type dropdown, we choose the Team members post type option.
Open the Preview block and here in the Post Type dropdown, we have to choose the Team Members option.
6 Step — Publish and Reload
Now click the Publish button in order to save the changes and reload the page.
7 Step — Drag and Drop the Listing Grid
The final step is to find the Listing Grid widget in the Elementor panel and drop it on the working area.

8 Step — Widget Customization
Click the widget to see its settings and open the Content tab. Proceed to the General block and identify the needed listing in the Listing dropdown and it will pull the listing grid.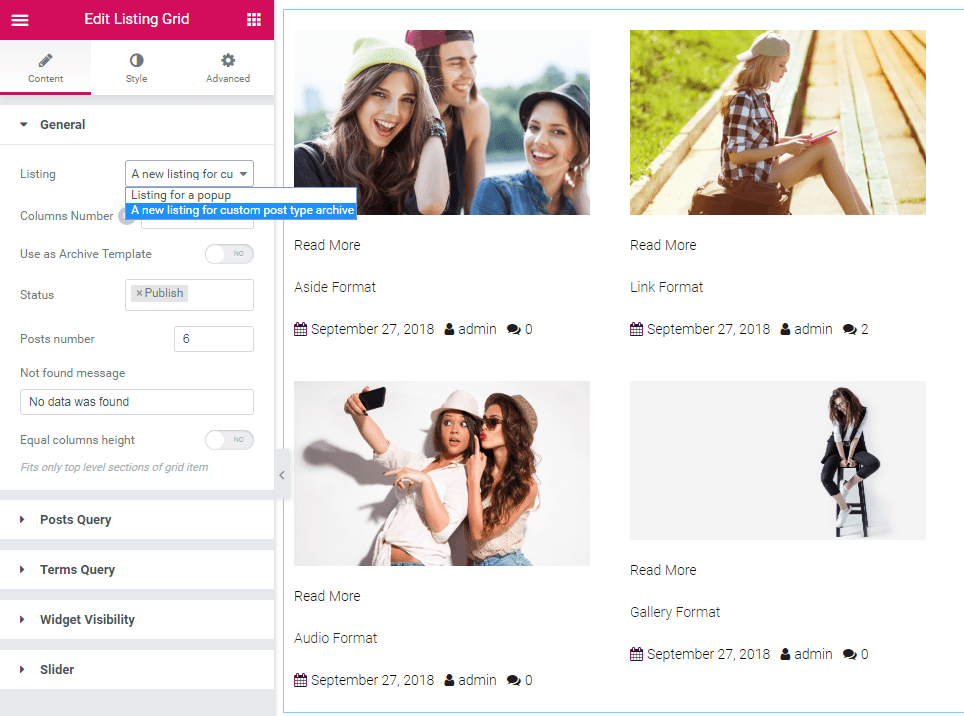 9 Step — Update
Finally, you can make some additional changes and in the Listing Grid widget settings and click the Update button.
We hope this tutorial was helpful! Create with Crocoblock!