Most of the Store pages with products have the option that allows the user to add the liked goods to the wishlist. You can perform this function with the Wishlist widget from JetCompareWishlist one.
Let's get started!
Settings in the WordPress Dashboard
You should navigate to the WordPress Dashboard > Elementor > JetCompareWishlist Settings where you should enable the needed options. We've gone into details in this tutorial.
Settings in Elementor editor
Step 1 – Then, you should proceed to the WP Dashboard > Pages and find the page with products (the one you've selected in the settings above) and open it with the help of View link.
Alternatively, you can open the site from the WP Dashboard and find the needed store page.
Step 2 – On the store page, you should click on Add to wishlist button under each item you want to add.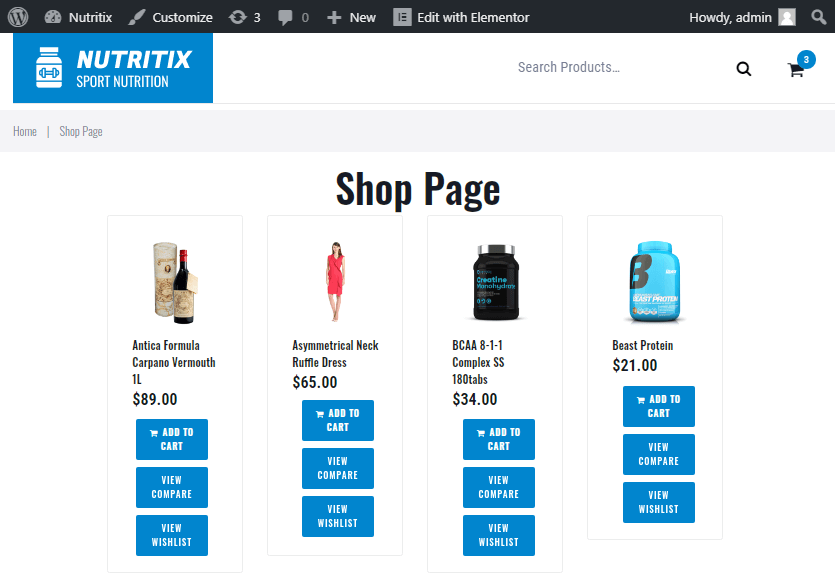 Step 3 – After that, go to the page you've selected in the JetCompareWishlist settings and click Edit with Elementor link.
Step 4 – Here you should drag and drop any of the wishlist widgets to the free section, like the Wishlist, Wishlist Count Button and Wishlist one.

Step 5 – In the Content tab you are able to change some general settings.
In our case, we have added the Wishlist widget and customize it to meet our needs.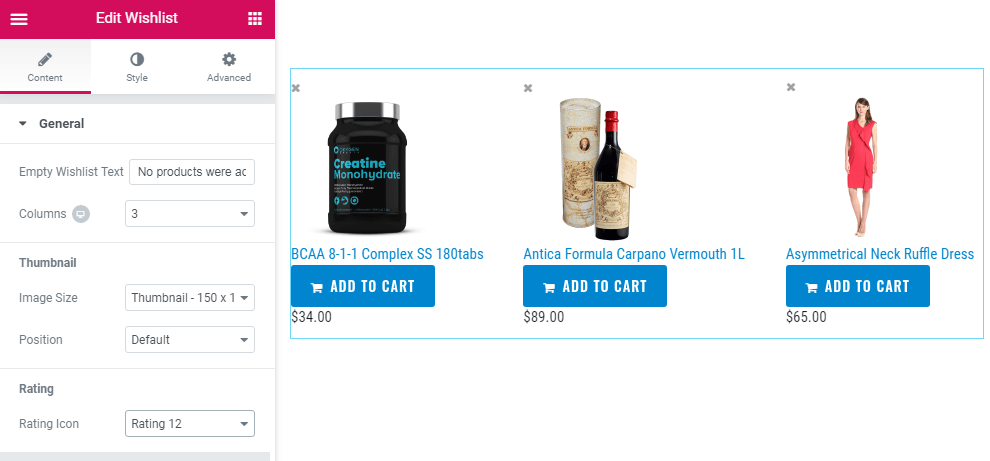 Step 7 – In the Style tab, you can customize the general view of the columns, item, thumbnail, etc.
That's it!
Now you can create a page with a wishlist!