JetEngine is a perfect addon, which provides a lot of tools for displaying dynamic content in Elementor.
So, in case you're using this page builder, you will be able to create custom post types, taxonomies, add meta boxes, and versatile meta fields and then display them on page templates built with Elementor.
Setting meta fields for specific post types
Step 1 — First, open the WordPress Dashboard and proceed to the JetEngine > Meta Boxes block.
Step 2 — After that, click the Add New button at the top of a page.
Step 3 — Provide a new meta box with the title and apply it for the post type in the Meta box for dropdown.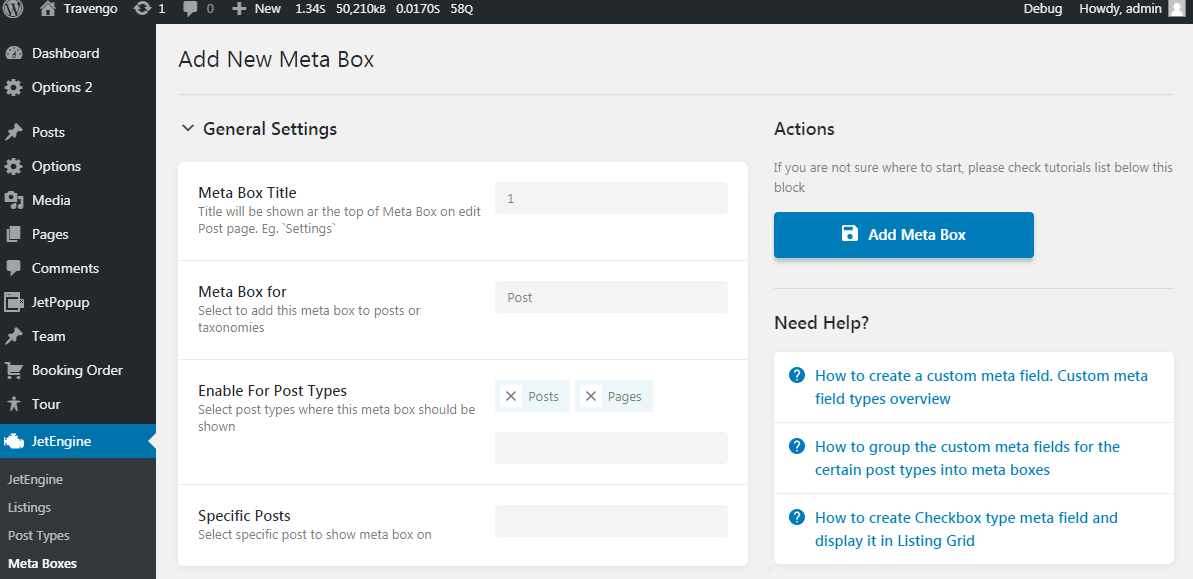 Step 4 — Then, a new field called Enable For Post Types will appear. There you will be able to apply meta fields for multiple post types (E.g. Posts or Pages, or your custom post type).
Step 5 — In case you don't want to apply the meta box for all posts types you can specify the title of the publication of the specific post type in the Specific Posts field.
Step 6 — Then, click the New Meta Field button to add meta field to the certain post type.
Step 7 — Provide a title and an ID for it and set its type (e.g., you can create the Media post type).
It is possible to add as many meta fields as you need. You can find more detailed information about available options in the meta field's settings from this tutorial.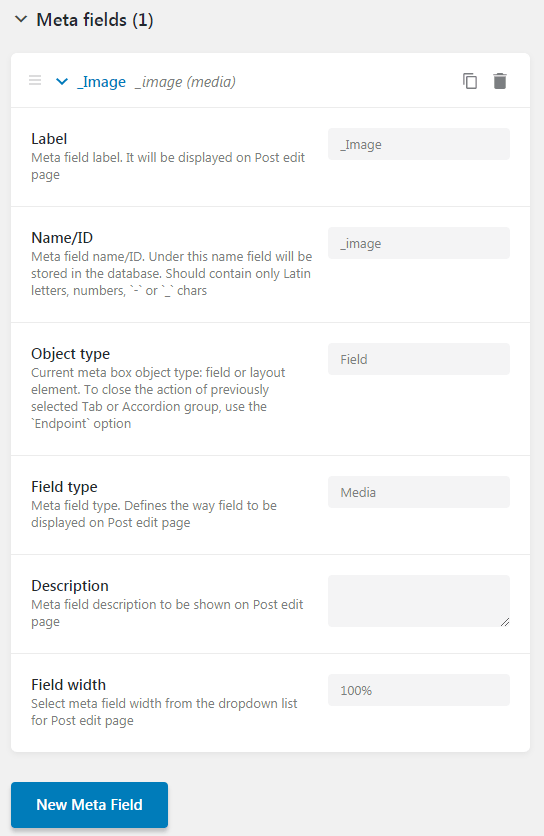 Step 8 — Finally, click the Add Meta Box button to save progress.

In order to check how the meta fields work, open the specific post type in the Dashboard.
That's all. You see how easy it is to add a meta box, that groups the meta fields together.