Before we start, create custom taxonomy with the help of JetEngine plugin.
1 Step — Create a taxonomy
Open your WordPress Dashboard and go Posts > Categories screen. Here you can see a list of all the existing terms you have in a specific taxonomy. In the Count column, you can see how many posts are assigned to a term. Notice, if a specific taxonomy doesn't have any posts assigned to it, then it will not be displayed in the filter.
You can see the Add New Category block, where you can create a new taxonomy by giving it a name, assigning a slug, choosing the parent category, and typing in the description.
2 Step — Create a filter
If you want to filter the posts by category, you have to create a new filter by navigating to the Smart Filters > Add New screen.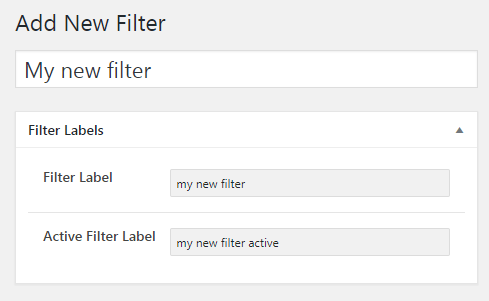 Here you have to fill in the Filter Label and Active Filter Label fields and move on to the Filter Settings accordion block, where you need to select a Filter Type. Let's select the Checkboxes list option.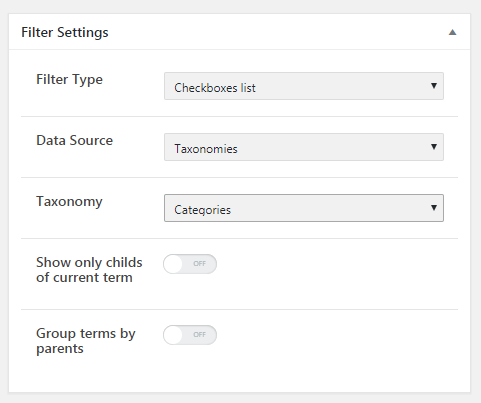 As soon as you have defined the Filter Type you have to specify the Data Source as "Taxonomies".
Proceed to the Taxonomy dropdown where you have to choose the list of taxonomies that you have on your WordPress website. In our case, it will be the Categories option. Click the "Publish" button.
3 Step — Create a Listing Item and add a Listing Grid
Then, go to JetEngine > Listings and create a new listing item, find the Listing Grid widget and drop it on the page. If you need a hint – check out this Listing Grid creation tutorial.
1 Step — Add the filter to the page
Find the Checkboxes Filter widget, drag and drop it on the page next to the listing grid.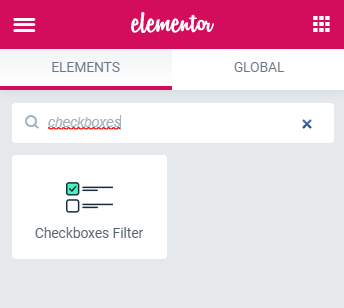 Next, in the Select filter area choose the one that contains your filter for the categories and the list of categories will be pulled out and displayed on the page.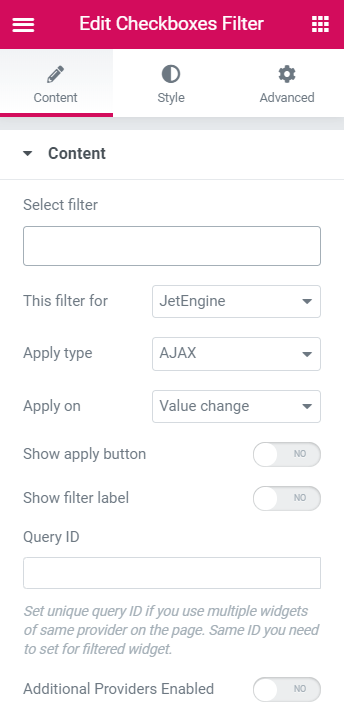 Move on to the This filter for dropdown and select the JetEngine option. Click Publish and have a look at your page now!
Enjoy using Crocoblock!