"Can I create a car dealer marketplace using WordPress and Crocoblock plugins?" Yes, you can build any website with this pretty well-matched couple.
WordPress gives you many creative options, and Crocoblock makes it easy to add dynamic elements – forms, sliders, buttons, etc. There is even a car dealer website template for developers who want to create a car marketplace.
In this small selection, we have collected interesting marketplaces made by clients. All of them are marketplaces dedicated to automotive topics.
So get inspired and enjoy some vroom action. 🚘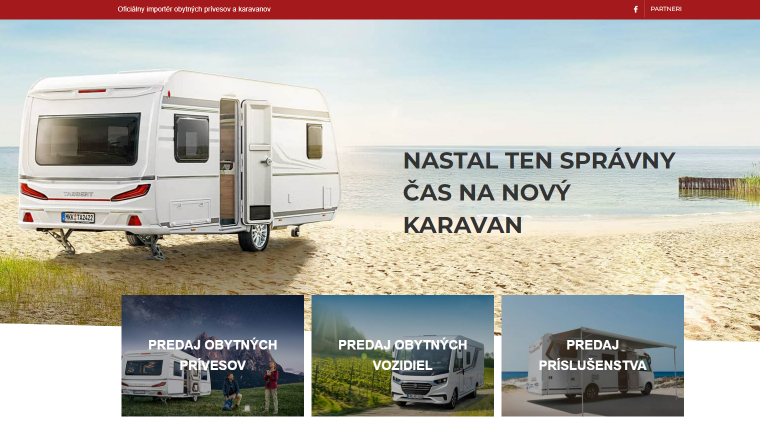 Travelers will like this website. With it, you can rent transport for an extended family trip. You can find a motorhome, a large comfortable bus, or a travel trailer here. It also features various devices to increase comfort: adapters, sockets, organizers, mounts, mats, etc.
The website is made with JetEngine, and the blocks are added with JetBlocks. On the first screen, you see three clickable banners with different options for the company's services; these are taxonomies added with JetEngine to forward users to some categories. Also, here you will find an example of a Hamburger menu, and the ability to buy is implemented using JetWooBuilder. Finally, developers added filters using JetSmartFilters for convenient searching auto.
Plugins: JetEngine, JetWooBuilder, JetBlocks, JetSmartFilters
Developed by: JarvinDesign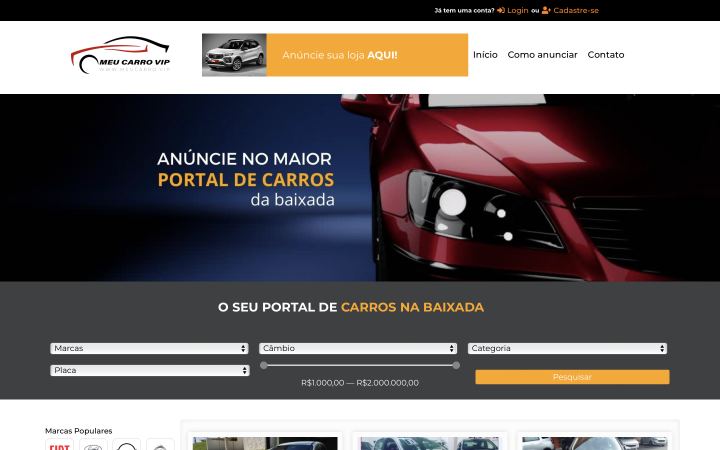 The following WordPress website lets you quickly find the right car to buy at a comfortable price in Baixada, Brazil.
You choose the car brand and transmission, set the price range, and get suitable options for buying.
The filter that helps you do this is built with JetSmartFilters. The website also uses JetElements, with the help of which, for example, the authorization menu is created. And the blocks are implemented using JetBlocks.
Plugins: JetElements, JetSmartFilters, JetBlocks, JetEngine
Developed by: Ita Digital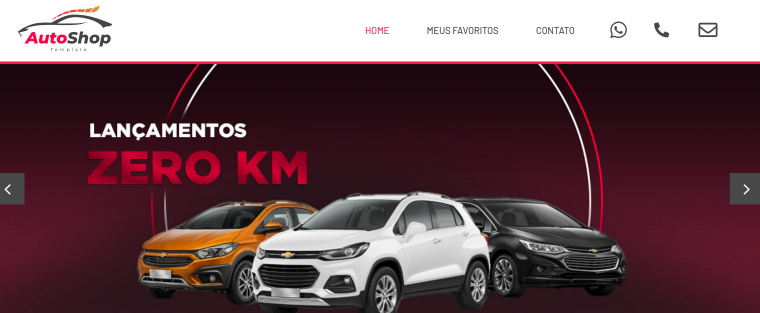 The second Brazilian website allows you to choose cars not only in the VIP class. Visually, it is similar to the previous website and uses JetEngine and JetSmartFilters.
With the help of filters, you can specify which car you are looking for and what budget suits you, and the system will select the appropriate options.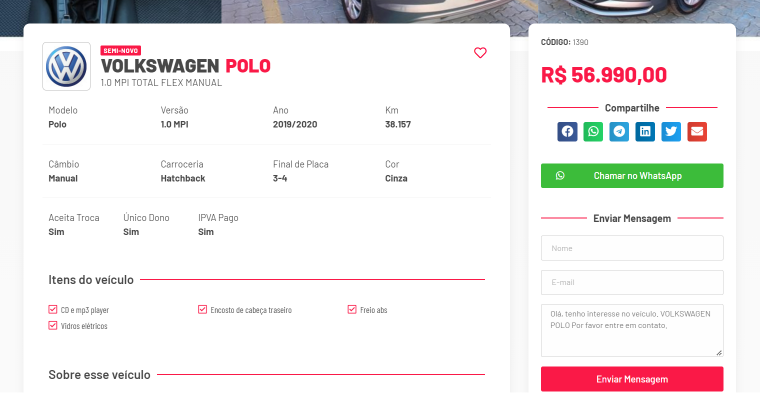 To view the details, you need to click on the product card. There are detailed descriptions, videos, and photos.
Plugins: JetSmartFilters, JetEngine
Developed by: Dante Testa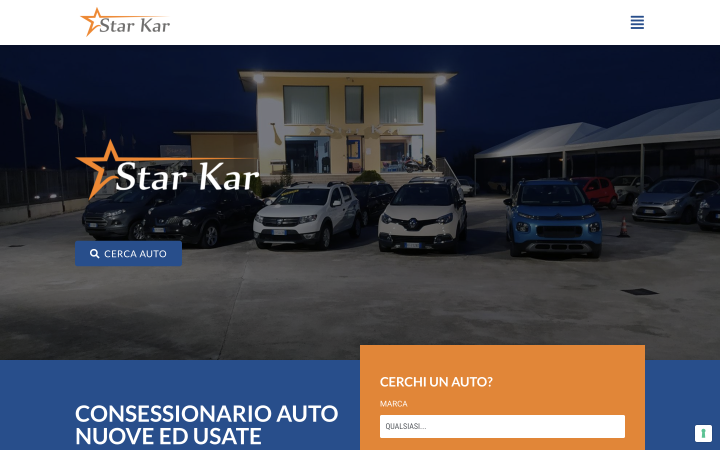 An Italian team made this website to help you quickly find a car of the right make and model. To do this, enter them in the appropriate field. The search is implemented using JetSearch.
The parallax effect on the first screen is made with the Section Parallax widget. The listing grid was implemented using JetEngine.
As on the previous website, car details can be viewed by clicking the picture selected car.
Plugins: JetElements, JetSmartFilters, JetMenu, JetPopup, JetBlocks, JetEngine, JetThemeCore
Developed by: Luca Di Pede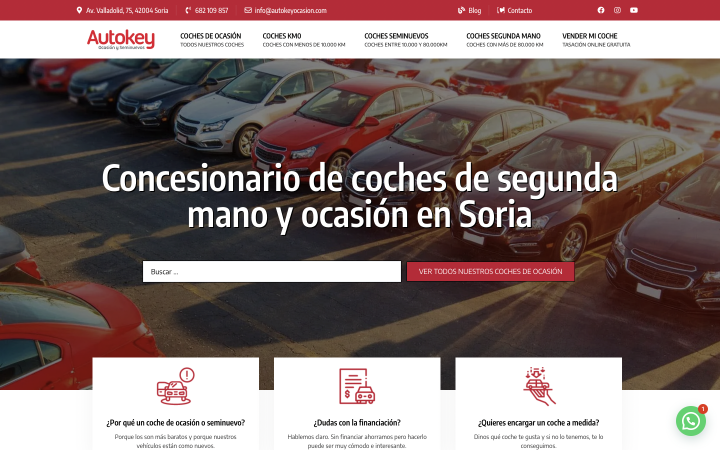 This Spanish WordPress website attracts users with its ease of use and detailed information. Here you will find used cars of different brands with unlike mileage. It is convenient because if a user wants to buy a newer car, they can easily set the parameters. If the mileage is unimportant, but you want, for example, only a sedan, you can indicate this.
The website also contains reviews and valuable materials for motorists.
Plugins: JetElements, JetSmartFilters, JetTricks, JetProductGallery, JetMenu, JetSearch, JetEngine
Developed by: Ivan Gregores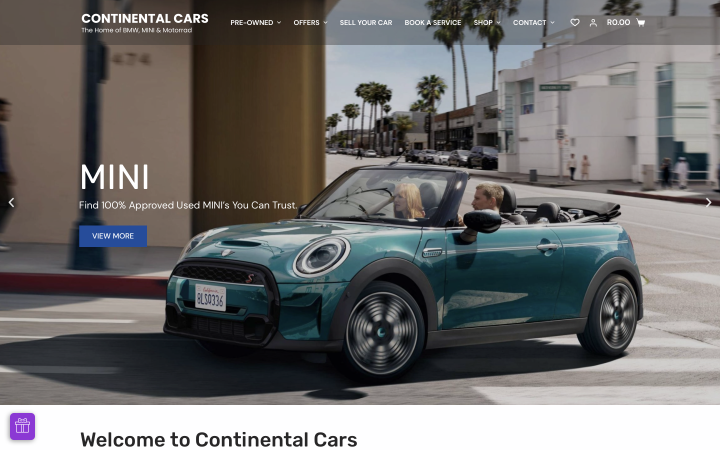 This car rental WordPress website from the Republic of South Africa offers to rent, sell, or buy a car or motorcycle from three manufacturers: BMW, MINI, and Motorrad. It also invites users to learn more about the use and history of these brands.
Fans of BMW, MINI, and Motorrad manufacturers will like it because it offers many useful little things besides the cars themselves. Here you will find T-shirts, caps, sweaters, and bags – all with the logos of your favorite brands.
The website has many dynamic elements created with JetElements, a convenient JetSearch search, and the entire website was built using JetEngine. Therefore, here you can peep many exciting things for your next marketplace.
Plugins: JetElements, JetMenu, JetPopup, JetBlocks, JetSearch, JetEngine
Developed by: Kaldera Pty Ltd
Try the Car Dealer Website Template
If you find it challenging to figure out what plugins you need to create the next marketplace, what elements to add, and what will be superfluous, there is an easier way.
You can use the ready-made Car Dealer website template, where everything is set up. You just have to fill it with information.
Why is the ready template so good? Because it's premade. All you need to do is customize it. No code, no extra effort. All settings, forms, and CPT are ready for your content. For example, filters and AJAX searching make it easy for your customers to find the right vehicle.
In addition, as the website owner, you have complete control over the content. For example, you can place ads, VIP sections, and cars differently. This template is available for free for All-Inclusive Crocoblock subscribers.
It contains the best from Crocoblock:
JetBlocks;
JetEngine;
JetSmartFilters;
JetThemeCore;
JetReviews;
JetPopup;
JetElements;
Kava theme.
You can turn off the plugins you don't need and easily adjust all settings. Here you will find how to use a car dealer website template and how it works. ☺️
FAQ
How to find the plugins you need to create a marketplace?
First of all, you need to decide on the functionality. Then, when you know what exactly should be on the website, you can start choosing plugins. There are many free options on wordpress.org. If you are not ready for a long search, you can use ready-made templates like the Car Dealer website template.
How to create a unique marketplace design?
You can write code or use WordPress plugins. The second option is easier and faster.
How to create a filter on a marketplace website?
You can use a suitable plugin for this – for example, JetSmartFilters.
Final Thoughts
Creating a marketplace for selling/renting cars combines creativity and precision. As a result, you can reflect on your website the main qualities people look for in vehicles – speed, freedom, reliability – and, at the same time, make the marketplace convenient.
Add the ability to filter the results, save the cars you like, and your customers will be delighted. Remember that making the site simple and intuitive is essential in addition to functionality.
These were the main secrets to building a successful automotive marketplace. Get inspired, try, and don't be afraid to experiment.