Doubtlessly your business depends on your clients. This means you have to attract people, make them fall in love with your product or services, sell and upsell. If you have a website for these purposes, well, at least you tried to convert people to clients. If you have a website with marketing tricks inside, you almost won the game.

Below we are going to have a look at the TOP Elementor widgets by Crocoblock which work their magic for every successful website.

1. Countdown. Now it's all about human psychology. Countdown creates a sense of urgency in the customer's mind as the final time is getting closer. If you put it next to the price, it motivates and pushes your customer to buy a product by that special price within a specified period of time. Countdown timers can bring good results, but what you should remember is honesty. Be honest with the time left. If your customer buys something and then returns back to your shop in several days and notices that you set the timer over again, it can bring you into trouble.


2. Testimonials. Modern surveys prove that 90% of customers rely on online reviews when buying. Besides, 79% of the consumers trust online reviews as much as personal recommendations. You have to continuously work on increasing and improving your brand's credibility. It influences the number of loyal customers you have, your income, degree of reliability of your new clients, etc. With the assistance of the Testimonials widget for Elementor. Testimonials let the consumers speak on your behalf which leads to overcoming buying objections.


3. Popups. The last chance to keep your visitor from leaving your website is to create a popup which appears once they move their mouse cursor towards the close tab button. It is called an exit-intent popup. Once it shows up you can provide your visitors with an advantageous discount. Have a look at the pre-designed popup templates you can use to offer a smaller price. Read more about exit-intent popup anatomy in our blog!
4. Wishlist. Most of the best online stores have wishlist functionality which allows increasing sales and alerting customers about a discount. Just think of it. If your customer adds something to a wishlist, he can come back later and buy it right away. It's comfortable, isn't it?
Also, in case a customer never comes back, you can create campaigns based on items that have been added to wishlists. A visitor just has to provide his e-mail address.
If an item is out of stock and a customer adds it to a wishlist, he can be notified whenever the product is available again.
As you can see, a wishlist is a simple tool with lots of benefits.

5. Image Comparison. Before and after images demonstrate the total transformation which is possible thanks to your service. These types of visuals increase your customers' faith in work you do. For this particular purpose, you can use such Crocoblock widget as Image Comparison which can show before and after images to showcase the difference. Thus, people will be able to see how your service can actually change their life.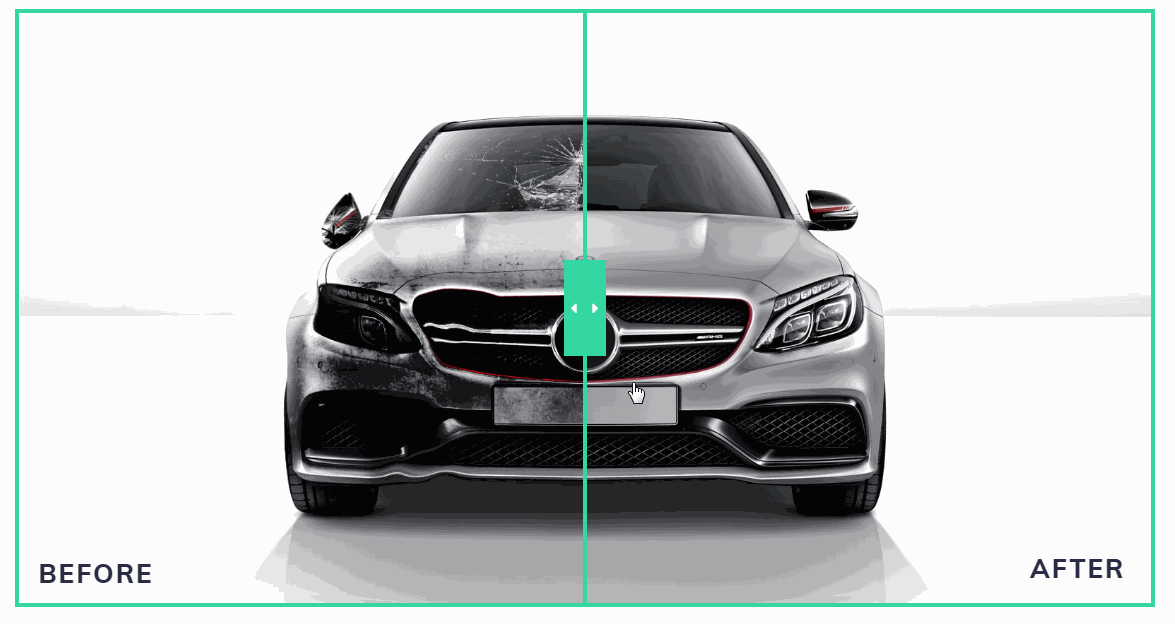 6. Product Badges. In case you own an online shop, it's effective to have such elements as Sale Badge, Best Sellers, Featured Products and Sale Products. Let's have a closer look at each Crocoblock widget.
Sale Badge. Sale Badge widget allows you to mark the items at a discount brightly to grab your visitor's attention.
Best Sellers. People tend to blend in and follow the latest trends. That's why you can display popular items with the help of the Best Sellers badge widget for Elementor and WooCommerce.
Sale Products. This powerful widget enables you to display all the products marked with a sale badge in one place.
Featured Products. Use this widget in order to promote specific products on your website.
There are much more widgets having to do with marketing purposes and tricks. We have taken into consideration only some of them, but it's more than enough to start a successful website with.