JetPopup plugin allows showing information in a bright, memorable form. You can create popups and apply appropriate display settings for them. Let's dive into the details of the process of adjusting display settings for a popup.
Display Settings overview
Step 1 – When you create a popup or select a certain one from the popup library you redirect to Elementor editor, where you can customize your popup and enrich with needed elements according to your requirements.
Step 2 – To set appropriate display conditions you should click the Settings option in the left corner at the bottom. There is the Display Settings block, where you can define the display conditions and select who will be able to see the popup.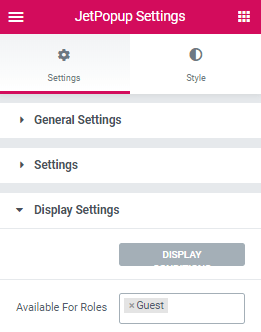 Step 3 – Click the Display Conditions button and you will see the window, where you can set the pages where to showcase the popup. You can add as many as you need conditions for the popup. It is possible to include or exclude the popup on the entire site, singular page, post, post type or archives. When display conditions are adjusted, click the Save button.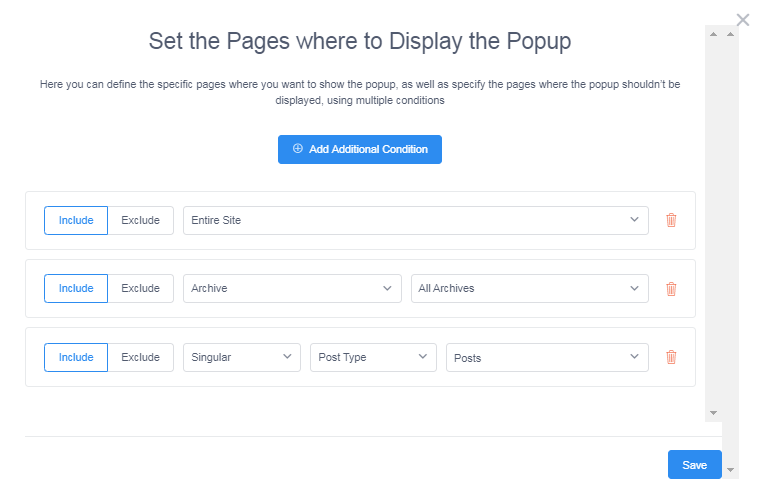 Also, there's an opportunity to choose the Advanced option where you can choose Url Parameter. Let's have a closer look at it.
Firstly, you need to put names and values of the URL parameters into the text field in the following format: param1=1&param2=2. You can use as many parameters as you need.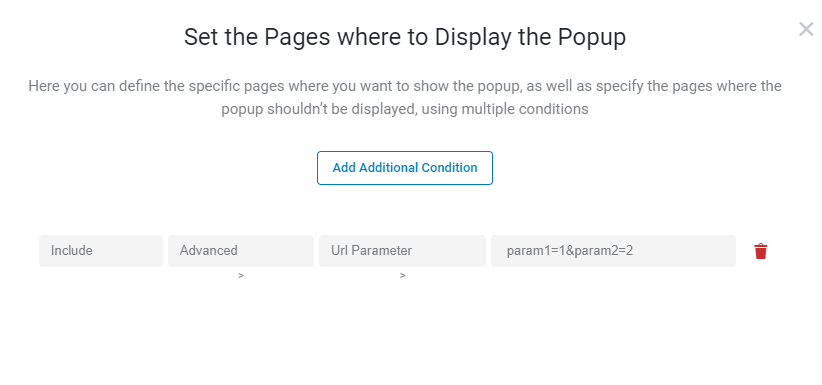 Then, the popup will work only when there are specified query parameters present in the URL. For example: param1=1&param2=2 is set in condition manager.
After redirecting to the home page with an added URL parameter such as http://localhost/croco-new-1/param1=1&param2=2 and setting up conditionals matching that kind of URL, you will see the Popup. The popup must have a condition for opening the popup – when the page is loaded.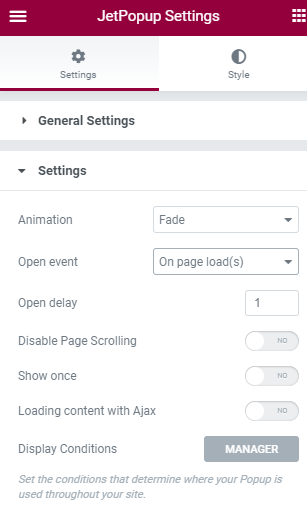 The popup will be opened on the page load if the URL contains parameters.
Hope, this tutorial will be useful for you! Display popups on different pages using JetPopup functionality.