JetWooBuilder is a perfect solution for representing WooCommerce products. You will enjoy the opportunity to customize pages and their content without digging into the code.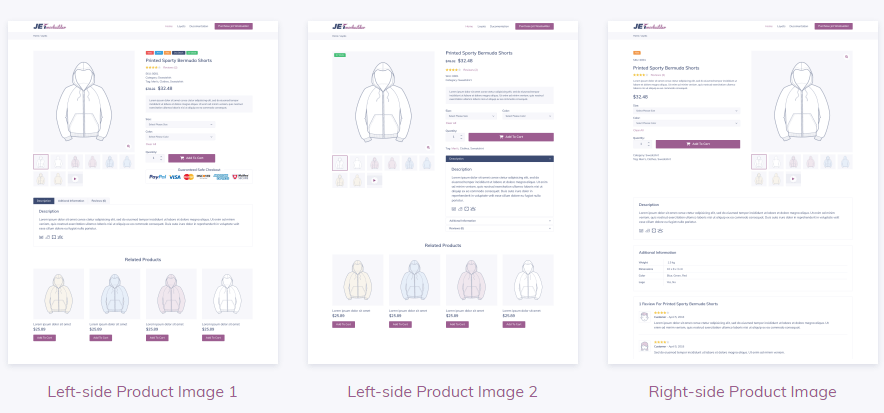 JetWooBuilder offers you easy-to-use widgets, using which you'd be able to create eye-catching single product templates.
Creating a single product page template
Step 1 — Firstly, in the WP Dashboard go to Elementor > JetWooBuilder Settings > Single Product Available Widgets block and enable the appropriate widgets, which you are going to use by creating a Single Product Page template.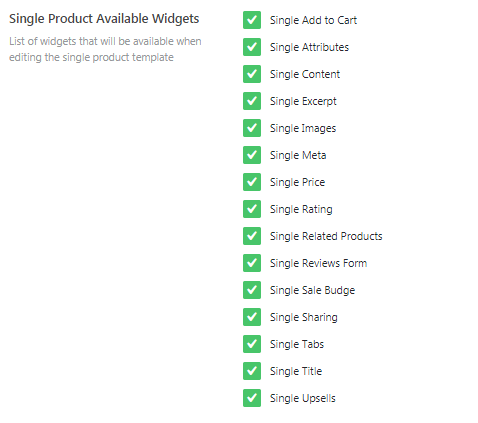 Step 2 — After that, proceed to WooCommerce block in the WordPress Dashboard and click the Jet Woo Templates tab. In case, you don't have such an option, install JetWooBuilder plugin via Plugins > Add New.

Step 3 — Then, click the Add New Template button on the Add Template screen.
Step 4 — Afterwards, select the Single template in a popup window and provide it with a title. You can also choose a layout to start in the Start from Layout section. In case you want to create a Single Product page template from scratch, ignore this step.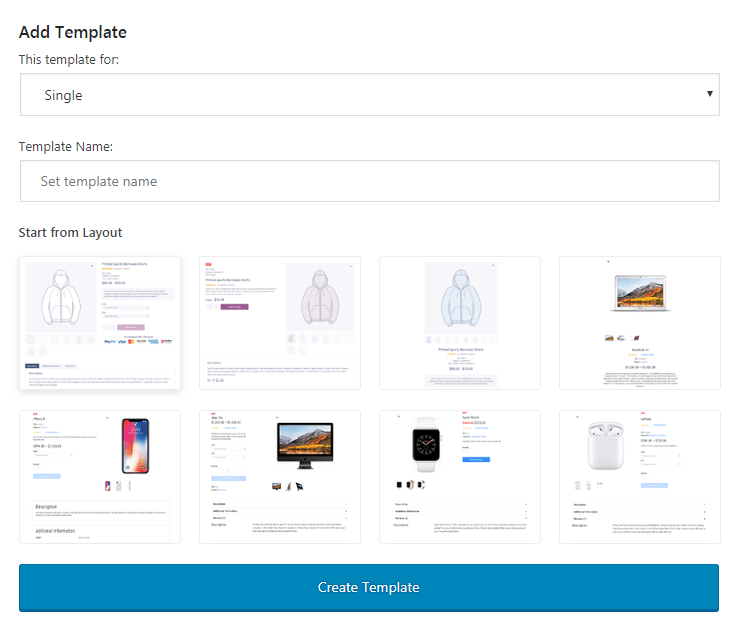 Actually, the pre-designed templates already contain the widgets needed for displaying the WooCommerce products, but in case the product doesn't have all the required values, some of the widgets might be displayed incorrectly. Please, make sure you've added all the needed information to your WooCommerce products before you start creating a new Single product page template.
Step 5 — After that, click the Create Template button to open Elementor editing page.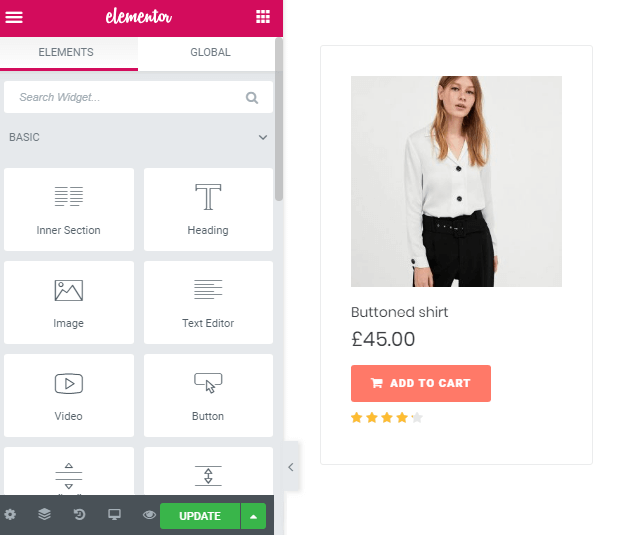 Create a splendid single template using awesome JetWooBuilder widgets and Elementor widgets board. Here drag and drop the widgets you need to display information about your product, such as Single Title, Single Images, Single Add to Cart, Single Meta, etc. Make sure to create the layout you need.
Step 6 — Click the Publish button in order not to lose the changes.
Step 7 — Go back to WordPress Dashboard and click the WooCommerce > Settings tab. Select the Jet Woo Builder tab, scroll to the Single Product section to set a particular template for all products.
Tick the Enable custom product single page option and select a template you have recently created in the Single Product Template dropdown.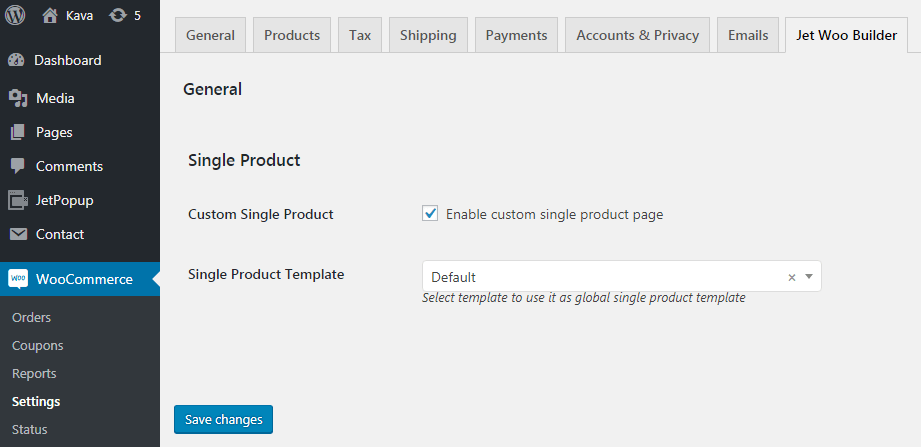 Step 8 — Click the Save Changes button at the very bottom of the page.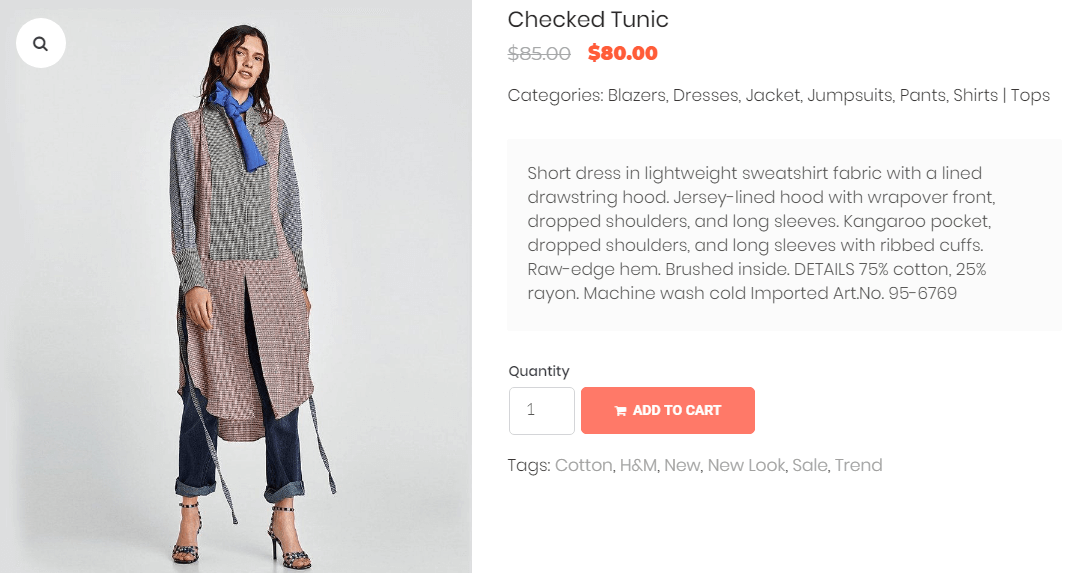 Now you're done! It's time to navigate to the website and have a look at your Single product page applied to your WooCommerce products.