All self-respectful websites should have reviews either of their services or the products they sell. There are several significant reasons to add reviews to your WordPress website, which you can easily do with the help of JetReviews plugin for Elementor.
First, let's figure out why reviews are so important!
Reliability
Reviews can be a great way to differentiate your website from other similar websites offering the same products or services. Providing your potential customers with reviews you help them in their decision process.
Statistics Says
90% of customers read online reviews
88% of Internet users trust online reviews as much as professional recommendations
72% of consumers say that reviews make them trust a business more
Customers are likely to spend 31% more on business with excellent reviews.
86% of people will hesitate to purchase from a business that has negative online reviews.
Ranking
Having reviews on your website increases your SEO ranking greatly. But you should always remember the golden rule – place reviews on the same page with your product or service, instead of having a link to another page that has a list of the reviews. Why so?
This way you provide more content for the search engine spiders to scan.
It validates the products or service, which leads to increased sales and revenue.
It gives the opportunity to rank a product page for words used by your customers while describing a product.
Consumer reviews are more trusted than the professional description.
You also have to reassure that the reviews appear in text form in the HTML of the page they live on.
Enabling Reviews using JetReviews plugin
JetReviews plugin by Crocoblock is a unique tool which allows you to create reviews with versatile layouts. It provides you with limitless opportunities for styling and adjusting your reviews sections. Why don't we create a review template for a yoga class?
First of all, you open the WordPress Dashboard > Elementor > Jet Reviews Settings.
Here you can Enable Review Meta Box for custom post types by ticking the corresponding checkboxes. In my case, I tick the Posts and Pages options. Then, we click the Save button in order to preserve the changes.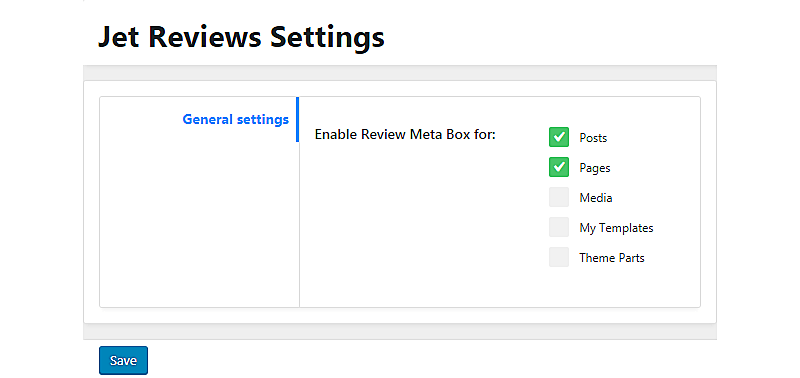 Next, we navigate to the list of posts we have by proceeding to the Posts > All Posts page.
Here we choose the post which we want to add the reviews to so that the visitors of our website can share their feedbacks. I suppose it will be the "How NOT to Die From Sitting All Day" post. So we click Edit to open the editor.

What we have to do next is to scroll down the page to the Jet Reviews section and give the review box a general title, e.g. How I feel about this article.

In order to add the necessary fields to the review, we click the Add New Field option. Now we have to provide the Label which is the name of the particular feature, Value, and Max Value data. In my case, the Lable will be "Informative Value", the Value which I want to assign to this post will be 8 out of 10 which is the Max Value.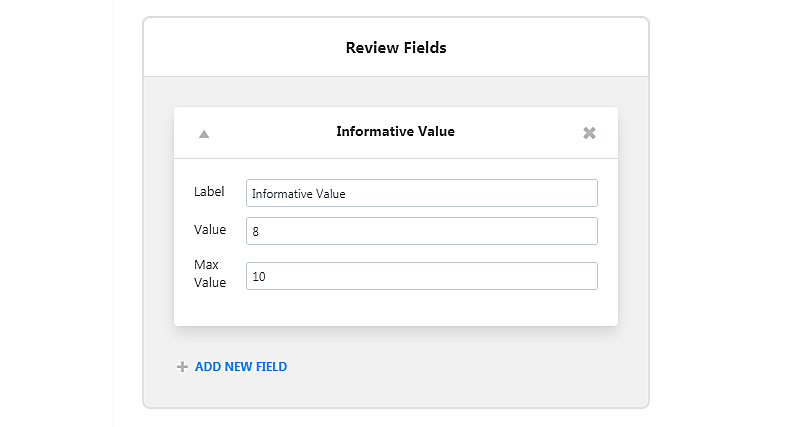 We want to give people an opportunity to draw their own conclusions, that's why my Summary Title will be In my opinion…

Summary Text field is to be used to share your thoughts. For example, "This article was of extreme use"
And finally, the Summary Legend field is one word which shows your overall attitude, such as "Cool", "Awesome", "Fantastic", etc.

By clicking the Update button in the top-right corner, we save the changes. Then, we click the Edit with Elementor button at the top to open the post with Elementor editor.
Drag and drop the Review widget into the working area. From now on, reviews are added from the frontend.

In the Content > Content > Content Source dropdown we choose the Post Meta option.
Next, we toggle the Show Review Author option to Yes in order for everybody to see the reviews are from real people.

The last step is styling! We navigate to the Style tab and give my review template the look we need. And here is my result!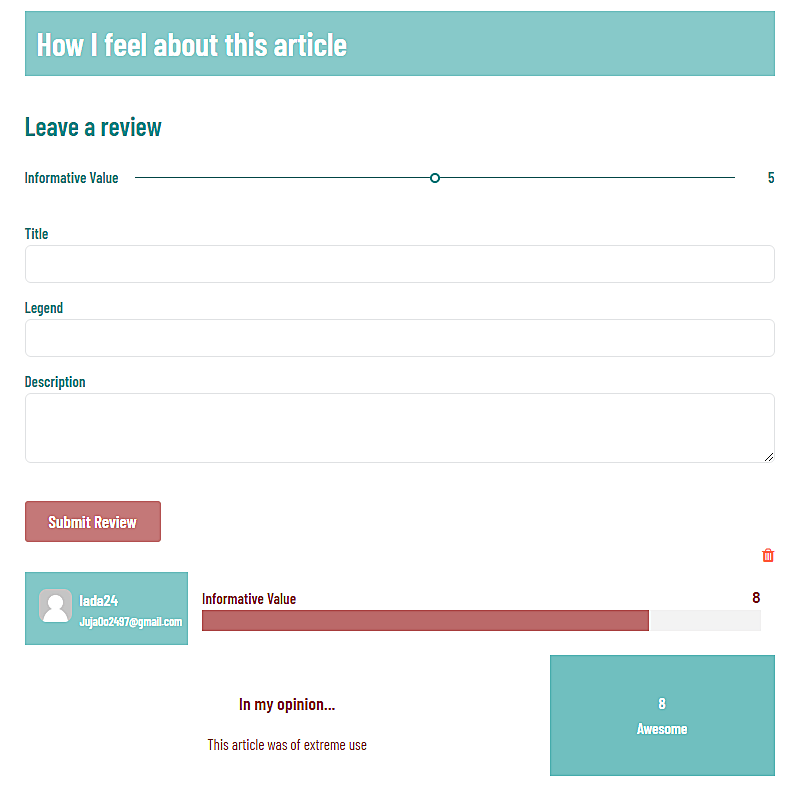 If you want to learn more, watch this video:

Sometimes each of us needs inspiration, so have a look at our pre-made reviews by author and by visitor made with the help of JetReviews plugin by Crocoblock.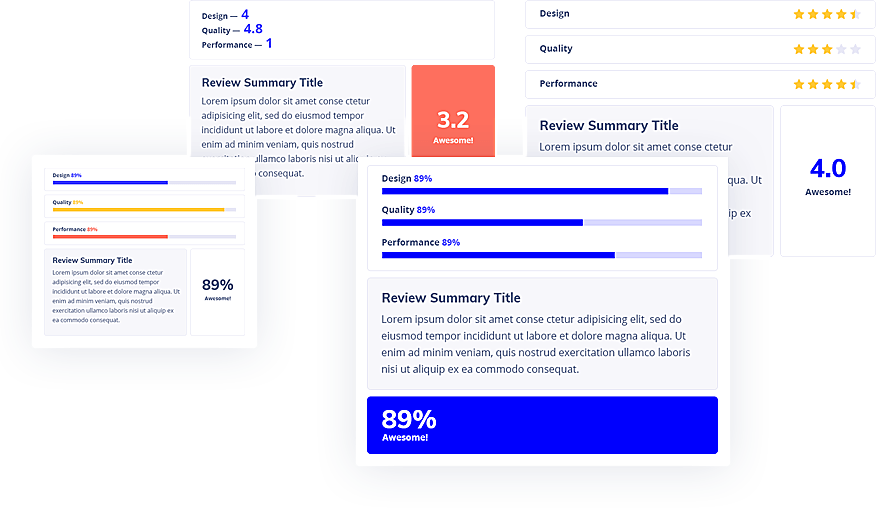 Share your results in our Facebook Community!