What's Under the Hood
Explore a car marketplace website template developed in the WordPress block editor. You will find inside
customizable page templates, pre-styled dynamic content sections, up-and-running filters and forms.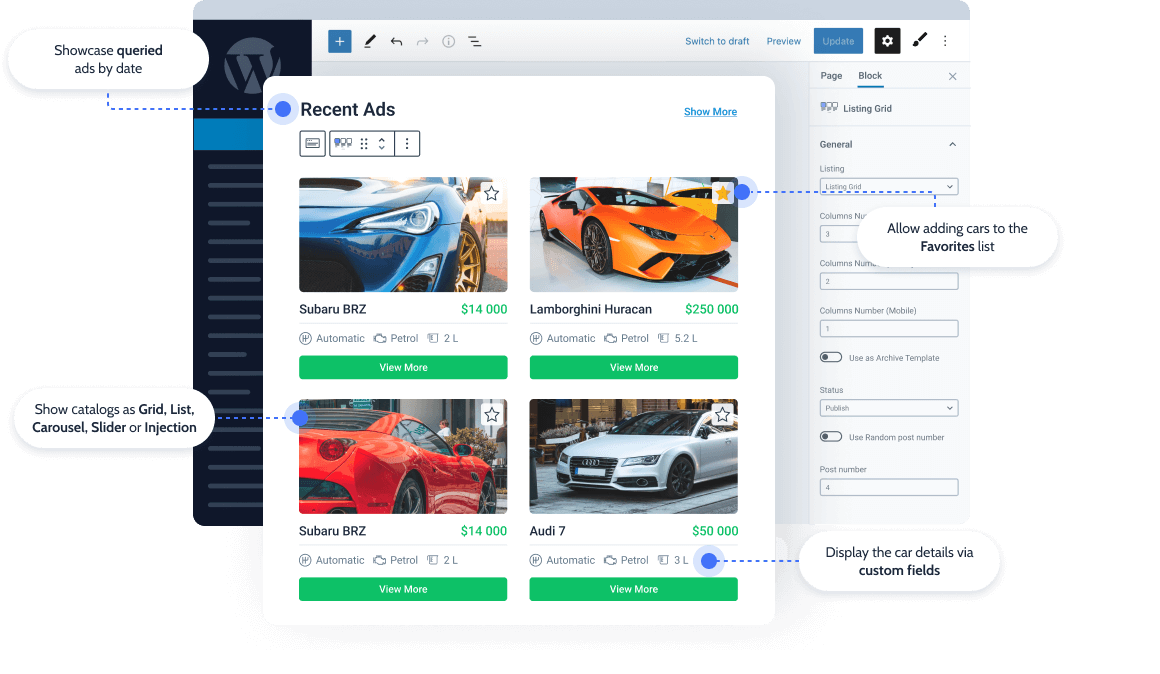 Product Pages
Smart template builder will save you time and nerves.
Design every car sale ad template in one place.
Add a vehicle's
image
or
photo gallery
Display the cars'
technical specifications
Divide the
car details
into basic and advanced
Showcase
matching car dealer
ad units
Place ads to indicate
user engagement
Tune the
buyer-seller communication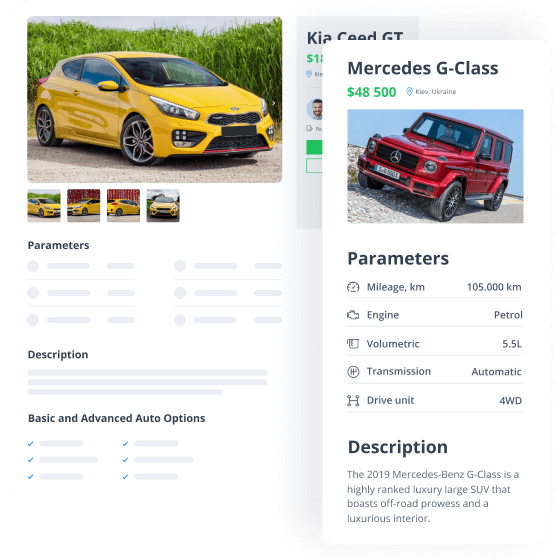 Product Catalogs
Compile the scattered car dealer ads into a filterable catalog and use various layouts to output them.
Apply the same
template
to all category listings
Showcase car deals in
List
,
Grid
, and
Masonry
layouts
Modify one
listing
to change all its ads quickly
Indicate product
category
in the field/on the badge
Apply
"Add to Favorite"
buttons to product cards
Set the posts order to showcase
featured ads
first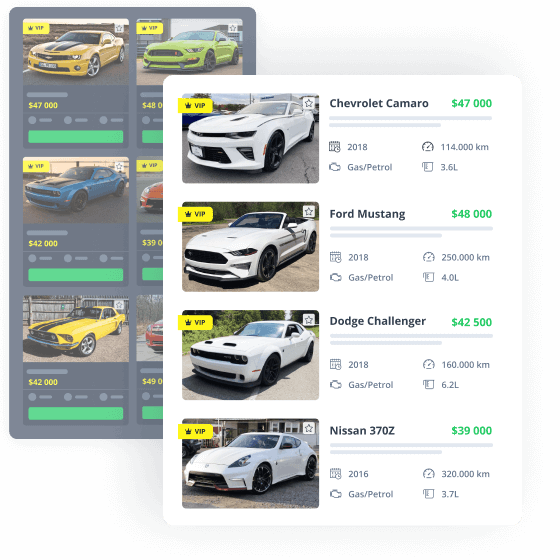 Advanced Filters & Search
Output search results
on the catalog page
Filter dynamic car dealer ads on the search results page or set a redirect to the car catalog.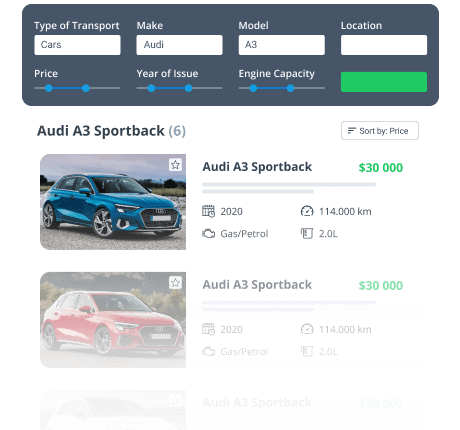 Carry out
multi-level filtering
Find the best car deal by applying various filters: body type, model, technical specs, and location.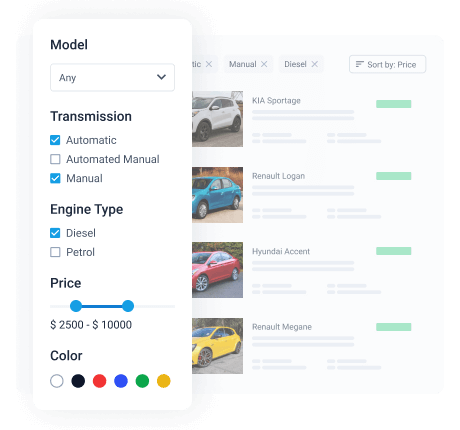 Form Builder
Set user roles and streamline online interactions between visitors and ad owners.
Let sellers
register
accounts and
log into
a site
Add new car deals and
edit
the posted ads
Allow
updating
a car seller's profile
Build
contact forms
to ensure on-site communication
Use
reCAPTCHA v3
to reduce the spam flows
Enable
email notifications
about new ads posted
Turn ads submission forms from basic into
multi-step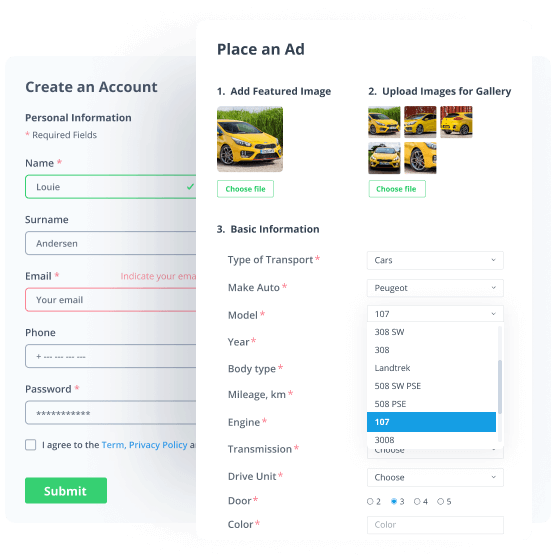 Profile Builder
Set user roles and streamline online interactions between visitors and ad owners.
Create
account pages
for sellers
Add a custom
profile menu
and settings to the account
Place a logout form on the
account page
Show the car seller's data on the
single seller's page
Output published,
pending & deleted
ads
Adjust the car dealer's page
permalink structure
Delete
the ads when vehicles are sold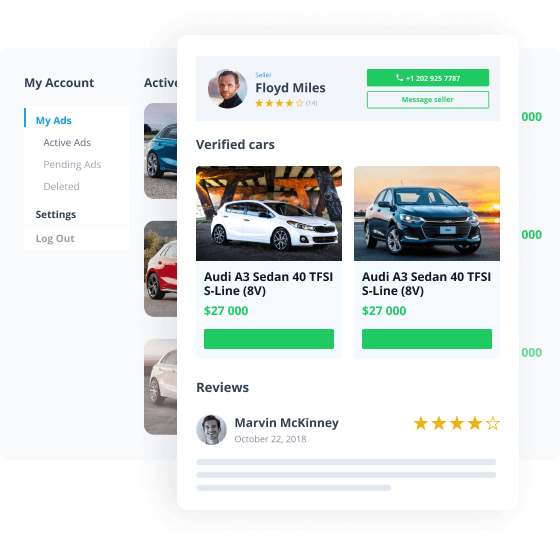 Car Dealer Website

Dynamic Features
Why Crocoblock

& Dynamic Templates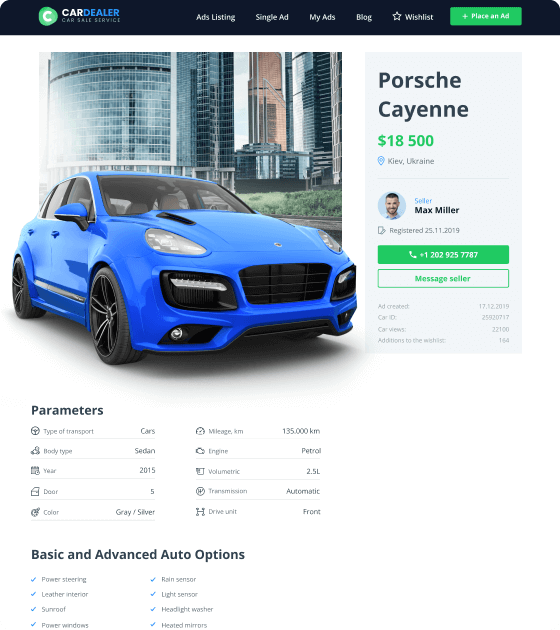 Tons of skins, unnecessary pages, plugins that you "might need" in the future. That is not a Car Dealer story. We only packed what's crucial for this particular development journey.
The "Less is more" approach is perfect for website speed optimization and easy setup. No need to waste time removing the unnecessary. Unpack Crocoblock and proceed to build a car dealer website.
Choose Subscription
30 days money-back guarantee
For more details on the Subscription proceed to the Pricing page
Already Got Crocoblock All-Inclusive?
Install and activate the plugin
Follow Wizard's instructions