Department & Doctor Singles
Department & Doctor Singles
Departments and
Doctor's Catalogs
Departments and
Doctor's Catalogs
Appointment
Functionality
Appointment
Functionality
Department & Doctor Singles
All single pages for your medical center website created & stored in one place.
Use ready-made single page templates or create your own.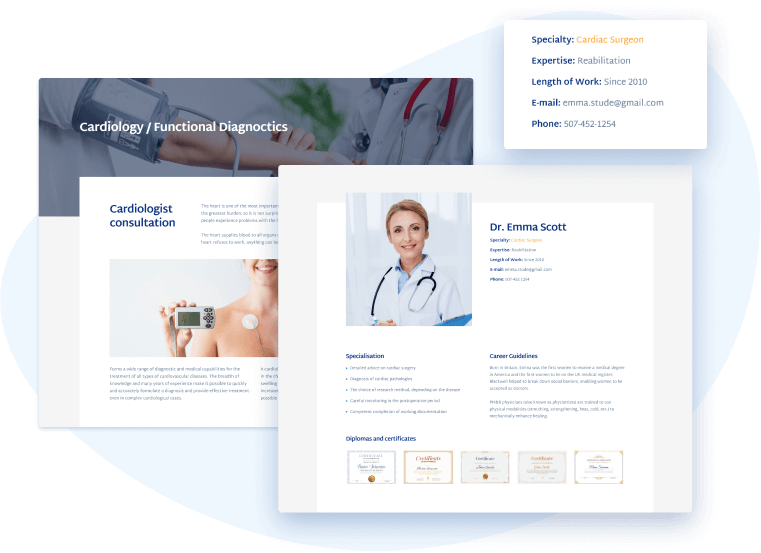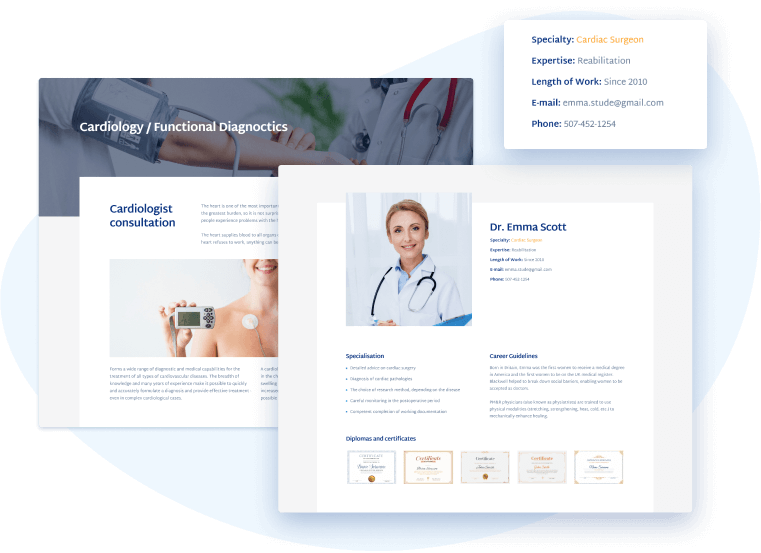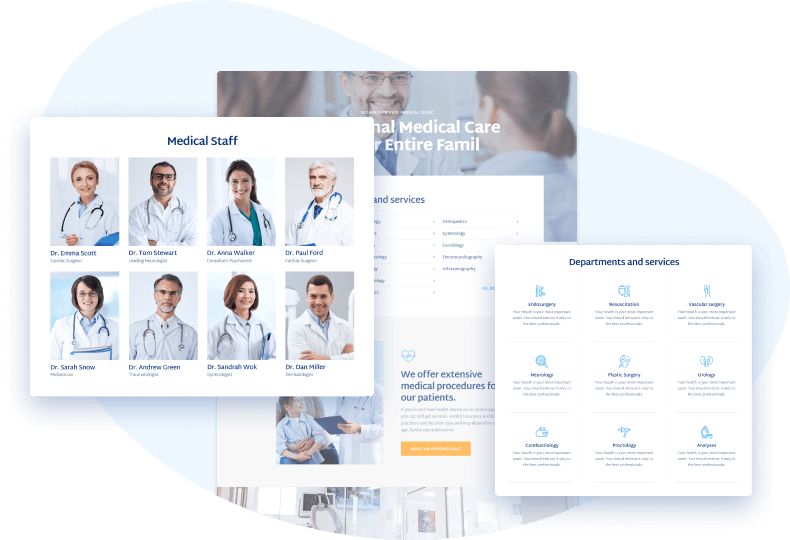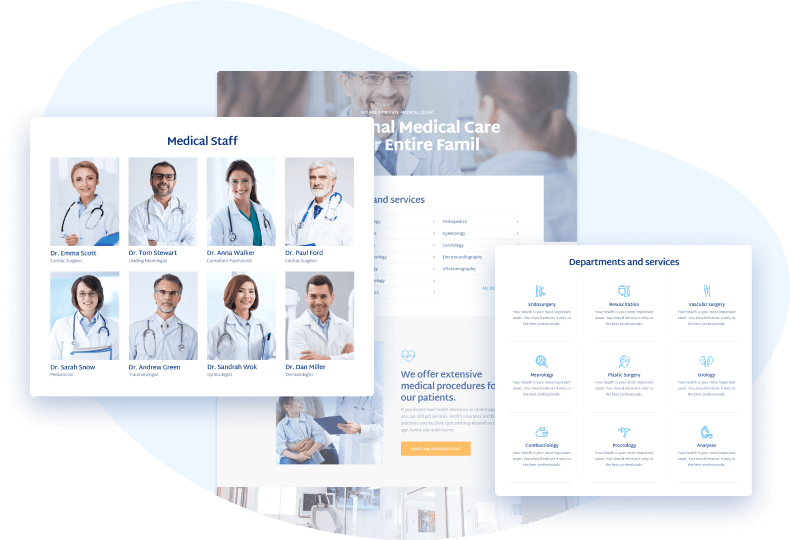 Departments
and Doctor's
Catalogs
Advertise the available doctors and departments through a responsive frontend architecture.
JetEngine can help you showcase providers & services in a good light.
Appointment Functionality
Booking an appointment shouldn't be complicated, that's why we've got you covered.
Use JetAppointment to generate booking forms of any kind.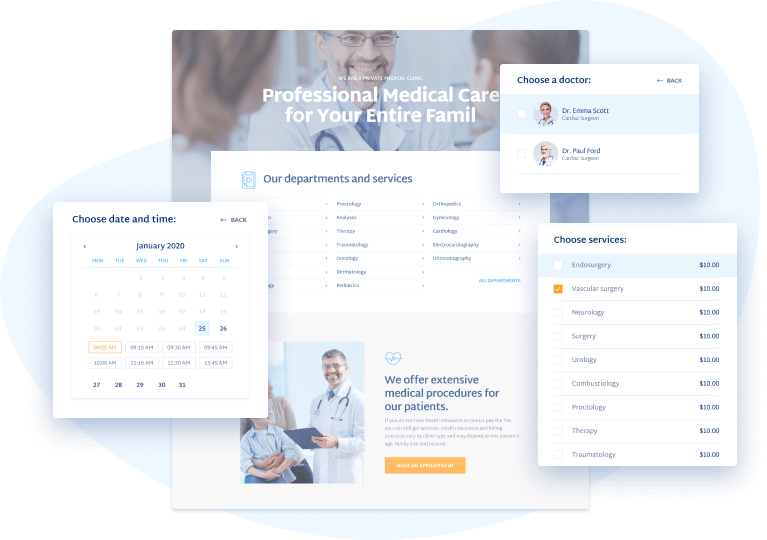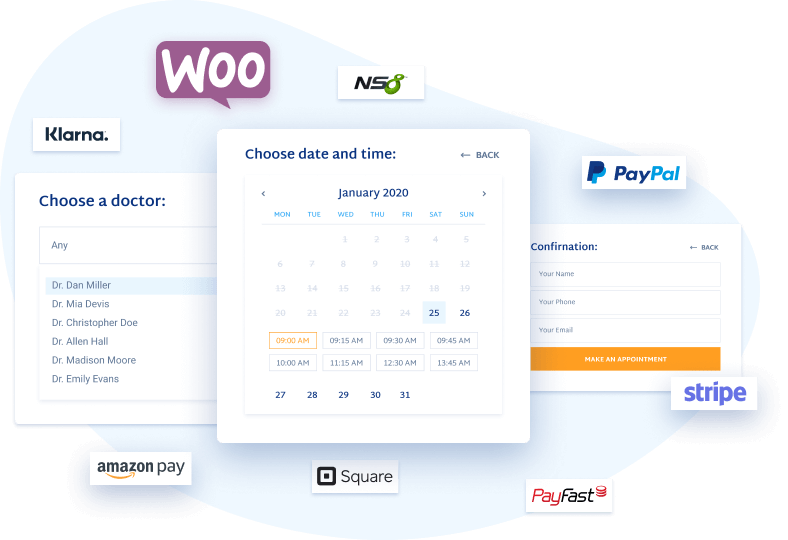 Every booking routine aspect is tuned to deliver smooth frontend exposure.
JetAppointment stands for a client-centric service booking.
Why Crocoblock + Dynamic Templates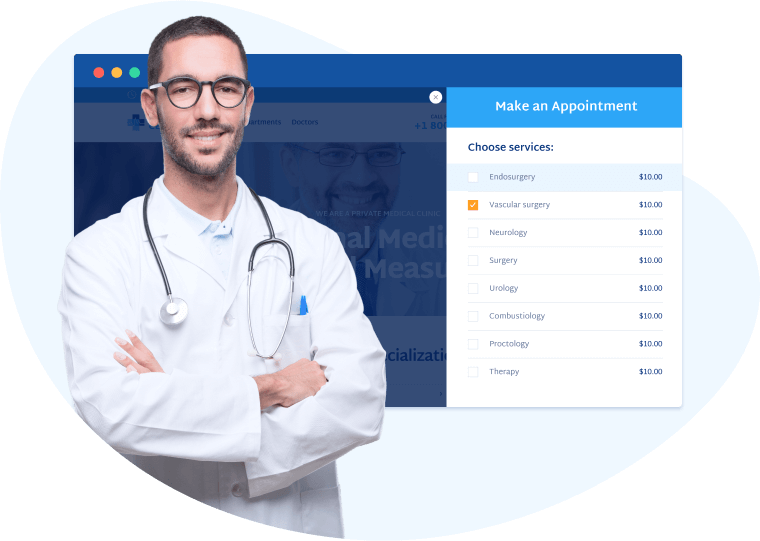 Still think that a stack of potentially "useful" pages, skins, and plugins won't have a toll on your project? In fact, they can slow down your website and complicate the setup.
We are adepts of the "Less is more" approach. Inside a lightweight medical center template, you'll find only what's crucial for your development journey. No need to remove the unnecessary; unpack Crocoblock and proceed to build your private clinic website.
Unlock

MedCenter Template
Pick Your
Subscription
Plan
18 JetPlugins
150+ JetWidgets
50+ design templates
Product updates
Professional support
Number of projects
Pick Your
Subscription
Plan
18 JetPlugins
150+ JetWidgets
50+ design templates
Product updates
Professional support
Number of projects
Already Got Crocoblock All-Inclusive?
2
Install and activate the plugin
3
Follow Wizard's instructions
4
Enjoy powerful templates
Frequently Asked Questions
Depending on the subscription type you've purchased, you might get four different product sets perfectly fit for your purpose.
The Design set fully suits for creating webpage designs and styling all kinds of content. It includes 8 powerful plugins.
The E-commerce set will be perfect if you're looking for the products to boost your online store or even build it from scratch. It includes 4 more plugins along with the ones needed for design.
The Multi tool set is the best choice if you're looking for the tools to build a website with the complex structure, custom post types, post relations, and taxonomies, need to add a booking form or want to work with dynamic functionality. The package includes all the plugins for design as well as JetEngine and JetSearch.
The All-Inclusive Package gives access to all Jet Plugins for one year. This set is perfect for creating a structured and website with complex structure.
There's also an all inclusive Lifetime subscription plan that includes all the products available at Crocoblock.
All the plans represented above include a free Kava theme, a set of pre-designed demos and popup templates within JetPopup plugin's library, and come with premium professional support.
Please, note, that with time the list of the plugins and the functionality of the packages will be extended.
Yes, you can use the products from Crocoblock subscription or acquired as separate items to create the websites for end-users.
Please, note, that the terms of using the products from Crocoblock depend on the license type you've acquired.
However, you shouldn't pass your account details or the license keys to any third-parties.
After the subscription license expires the website built with Crocoblock products will keep working. However, it will be impossible to get the updates, use the templates library, access the Downloads directory in your Crocoblock account.
If you won't renew your subscription, you should download and save the latest versions of the plugins from your account.
It's not recommended to make any changes in the ready website you've created with Crocoblock if the license is out of date.
First, make sure you've got enough money on your credit card in order for the system to automatically charge you and prolong the subscription license.
In case there is no money on the credit card, the license won't be prolonged automatically.
You'd have to be aware that if you need to continue working with Crocoblock products, you'd have to prolong the license manually.
Another option is to cancel the existing subscription and purchase the new one and use it.
Yes, you can upgrade a license at Crocoblock by paying only the difference between the price of the license you've got and the price of the license you want to purchase.
If you have any Crocoblock subscription (Design, Multi-Tool, E-Commerce) you can upgrade to All-Inclusive Yearly and Lifetime automatically via your Crocoblock account. If you have a subscription for 1 website (Design, Multi-Tool or E-Commerce) but want to upgrade to unlimited websites, contact Crocoblock support. If you want to upgrade from Design to Multi-Tool, from Design to E-Commerce, or upgrade from Multi-Tool to E-Commerce, contact Crocoblock support. If you have a single plugin and want to upgrade to any other Crocoblock subscription, contact Crocoblock support.